An exchange Trump reportedly had on Wednesday during a visit to New Bern, North Carolina, is making the rounds on Twitter, with users accusing the president of being insensitive amid disaster relief efforts.
Trump was apparently talking to an older man whose home had been damaged after a large yacht had washed ashore and was shipwrecked against the wooden deck of his porch.
According to the White House pool report from New York Times journalist Mark Landler, Trump gazed at the yacht, saying, "Is this your boat?"
When the owner said no, Trump reportedly turned and replied with a smile, "At least you got a nice boat out of the deal."
The president later told reporters the homeowner told Trump his insurance company didn't want to pay for the damage, according to the report. The president then promised to find out the name of the insurance company, without further detailing what he would do afterward.
Trump's peppy mood in the face of, well, a disaster wasn't just a one-off.
Earlier in the day, Trump was handing out meals to hurricane victims and told one person in a car, "Have a good time" as if they were going to an entertainment outing.
"Have a good time" seems to be Trump's hurricane catchphrase. He told Hurricane Harvey victims in Houston the same thing last year.
Before You Go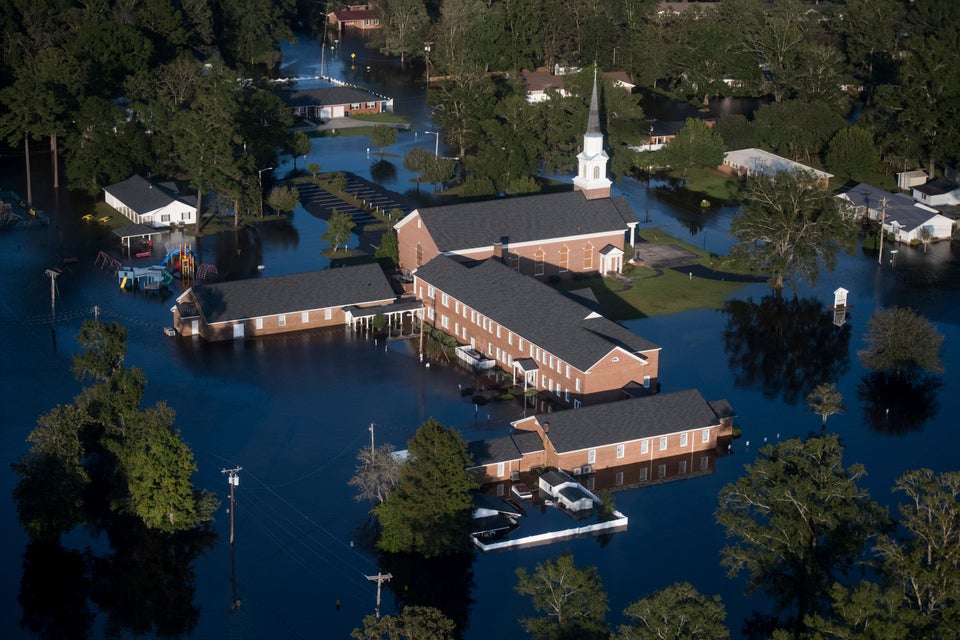 Hurricane Florence From Above
Popular in the Community