The president was at the White House on Wednesday announcing a grant for drug-free communities when reporters asked him about aid for Puerto Rico. An independent analysis published Tuesday estimated Hurricane Maria killed 2,975 people after it hit the island in September 2017.
Puerto Rico Gov. Ricardo Roselló, who commissioned the study, said he would increase the official death toll from 64 to 2,975. That would make it the deadliest U.S. natural disaster in more than 100 years.
The president said he thought the federal government did a "fantastic job in Puerto Rico" after a reporter asked about its response in light of the new numbers.
"We have put billions and billions of dollars into Puerto Rico, and it was a tough one," Trump said Wednesday. "Don't forget their electric plant was totally dead before the hurricanes."
Puerto Ricans went months without power in the wake of Maria, marking the longest and most extensive blackout in U.S. history. Trump shifted the blame by describing the island's power plant prior to the disaster as "dead, it was shut, it was bankrupt, it was out of business."
Trump also mentioned that aid to Puerto Rico was made more difficult due to it being an island and praised the work of the Federal Emergency Management Agency.
"They were very brave and they have done some job, but Puerto Rico had a lot of difficulties before it got hit," Trump said. "And we're straightening out those difficulties even now."
The new George Washington University report is much more conservative than a study released by Harvard in May, which estimated the death count to be 4,645. But both reports confirmed the fear of experts who suspected the loss of life as a result of Maria was much higher than the original government counts.
The discrepancy in the numbers even a year later is mainly because doctors were not attributing deaths directly to Hurricane Maria, instead identifying them as natural causes or accidents. It took emergency responders days to get to many homes because of how widespread the damage was across the island.
San Juan Mayor Carmen Yulín Cruz was publicly critical of Trump and the lack of meaningful response to the natural disaster last year. The mayor called the administration's neglect of Puerto Rico a violation of human rights.
Cruz went on MSNBC on Wednesday shortly after Trump's comments and said the president was "incapable of feeling solidarity and empathy."
"[Trump] left us here to die because [he] was more concerned about the political spin than the human reality that we were dying," Cruz said. "And now that number, 2,975, will follow him wherever he goes for the rest of his life."
Before You Go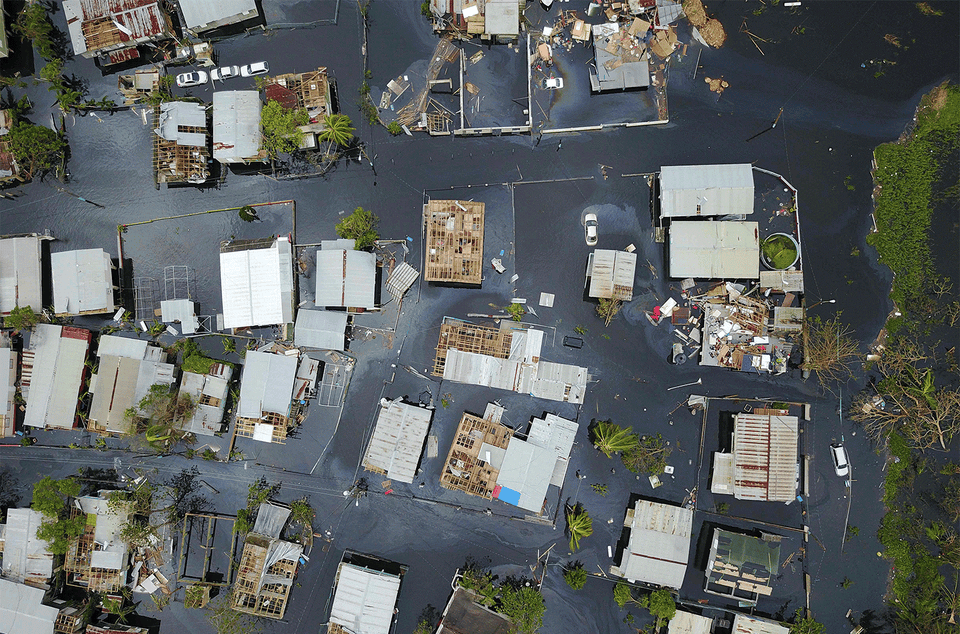 Puerto Rico Before And After
Popular in the Community