Ahead of Hurricane Florence's predicted landfall in the Carolinas on Thursday morning, Trump has been bragging about his administration's relief efforts in 2017.
The government's work in Texas and Florida in the aftermath of the hurricanes Harvey and Irma was top notch, Trump tweeted, and efforts in Puerto Rico following Hurricane Maria amounted to an "unappreciated great job," even though it involved "an inaccessible island with very poor electricity and a totally incompetent Mayor of San Juan."
Trump on Tuesday called his government's response to the Puerto Rico storm an "unsung success," and claimed that of all the areas affected by hurricanes in 2017, his administration did "the best job" on the island.
Carmen Yulín Cruz, the mayor of San Juan, called him out numerous times for neglecting the U.S. territory. Trump, in response, accused the mayor and other officials of wanting "everything to be done for them when it should be a community effort."
Florence may be a further test of the Trump administration's ability to respond to a disaster, with forecasters calling it "the storm of a lifetime." More than 1 million people have been ordered to evacuate their homes, and states of emergency have been declared in North Carolina and South Carolina.
Before You Go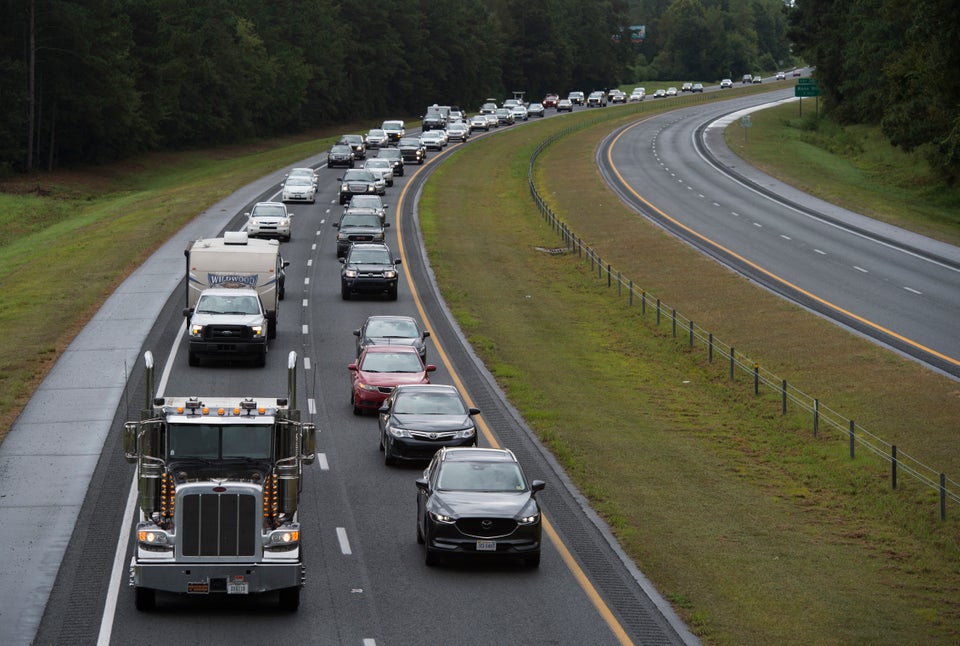 Hurricane Florence Prep and Evac
Popular in the Community