WASHINGTON — Days after expressing amazement at the size of hurricanes Harvey and Irma, President Donald Trump on Thursday suddenly didn't seem too impressed about their ferocity when asked about climate change's impact.
"We've had bigger storms than this," the president told reporters while traveling aboard Air Force One back from a trip to survey storm damage in Florida.
According to a White House transcript, the reporter's question focused on whether the severity of the storms — which climatologists say was made worse by climate change — had caused him to rethink his views about the threat.
"If you go back into the 1930s and the 1940s, and you take a look, we've had storms over the years that have been bigger than this," Trump replied. "If you go back into the Teens, you'll see storms that were as big or bigger. So we did have two horrific storms, epic storms. But if you go back into the '30s and '40s, and you go back into the Teens, you'll see storms that were very similar and even bigger, okay?"
Just days earlier, however, the president was marveling at and bizarrely celebrating the magnitude of the hurricanes and subsequent flooding.
"Even experts have said they've never seen one like this!" he tweeted Aug. 27 about Harvey. And on Friday he called Irma "of epic proportion, perhaps bigger than we have ever seen."
Irma also shattered several records, including for the strongest hurricane ever in the Atlantic Ocean (not including the Caribbean Sea or the Gulf of Mexico) and the first anywhere on Earth to maintain top winds of 185 miles per hour for 37 straight hours. The storm also ranked among the strongest tropical cyclones measured at landfall anywhere around the globe, as meteorologist Eric Holthaus noted on Twitter.
For days, the Trump administration has dodged questions about the role climate change may have played in strengthening the back-to-back storms.
EPA Administrator Scott Pruitt said it was "insensitive" to bring up climate change as catastrophic storms were unfolding. White House Homeland Security adviser Tom Bossert said "causality is something outside of my ability to analyze right now." And asked by CNN's Jake Tapper Wednesday about why he thinks studying climate change is a waste of money, given the recent destruction in Texas, Florida and elsewhere, Office of Management and Budget director Mick Mulvaney said the government remains focused on helping victims and "there is plenty of time later on to have those discussions, and I know that we will because climate change is a clearly a big topic for the media."
"There are certain things we can conclude with great confidence about the way that climate change is amplifying the impacts of these storms," Michael Mann, a climate scientist at Pennsylvania State University, told SiriusXM last week. "Not creating them ― we can't say that climate change caused Harvey or that it caused Irma. But what we can say is that climate change is amplifying the characteristics of these storms in a way that's making them more dangerous."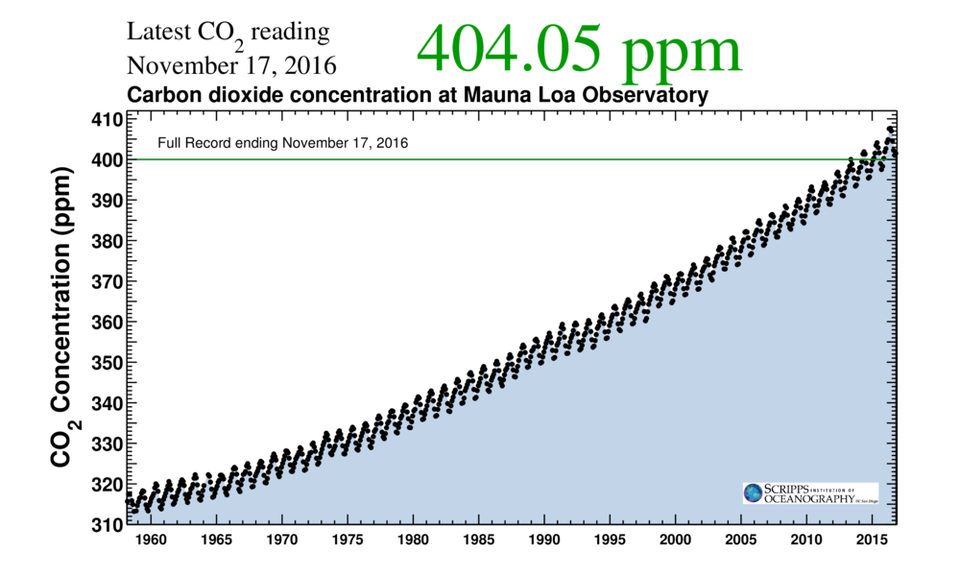 Climate Visuals For The Climate Change Denier In Your Life
Popular in the Community