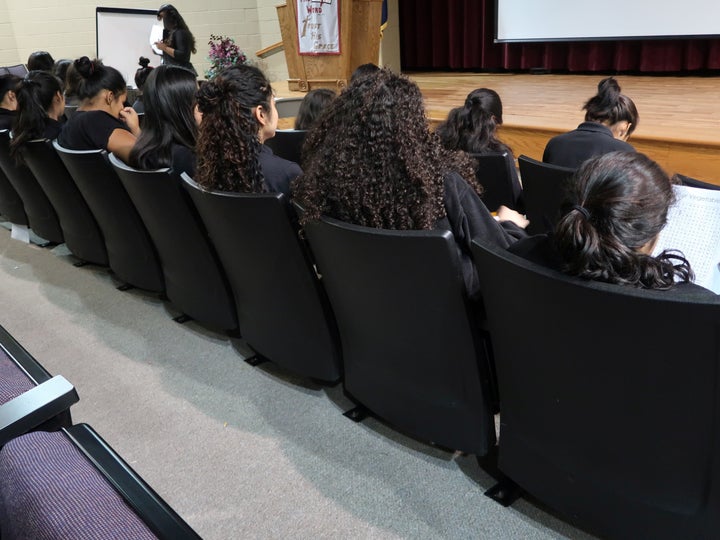 The Trump administration's decision to fingerprint all adult sponsors, including parents, who take responsibility for undocumented children has dramatically slowed releases of those kids from government custody, immigrant rights advocates say.
At least one mother is so desperate that she decided to sue.
Iris Cruz, who lives in Queens, New York, has been trying for months to reunite with her 14-year-old daughter, who was apprehended at the U.S. border in late July after fleeing Honduras. In early August, officials told Cruz that she'd have to wait a month to get fingerprinted. She managed to get it done sooner, on Aug. 21, by going to the fingerprinting office to ask in person, and her partner provided his fingerprints soon after.
But six weeks later, she still hasn't heard anything about her daughter. So on Monday, Cruz sued the Department of Health and Human Services and its Office of Refugee Resettlement (ORR) in federal court.
"She always tells me she doesn't know what crime she committed to deserve this or why she is a 'prisoner.'"
Cruz, who was granted asylum last year, is due to give birth to a son in a few weeks. She feels added urgency to reunite with her daughter before then, according to court documents filed by the New York Civil Liberties Union. Her daughter, who fled Honduras because she feared for her safety, is now in a New York facility where she told her mother she has been hit and groped by other children, the lawsuit says. She often cries and begs to go home.
"I would go to the moon and back to get my daughter out of detention, because I am her mother and I love her and I know she is suffering," Cruz said in a declaration filed in court. "I want to bring her home with me to give her stability and show her that not everything is bad, not everyone in the world wants to hurt her."
Cruz's lawsuit asks the court to end the policy and practice of requiring parents to undergo fingerprinting before their children can be released from ORR custody.
HHS does not comment on pending litigation, a spokesperson said.
Previously, fingerprinting was not being required of most parents because it deterred relatives of detained children from coming forward and was deemed unnecessary given other vetting measures, according to Mark Greenberg, an HHS official in the Obama administration who is now a senior fellow at the Migration Policy Institute. The government also added a requirement that fingerprints be taken of all adults who lived in the same household as the sponsor.
The heightened scrutiny that ORR is applying to potential sponsors is part of the agency's broader alignment with immigration enforcement efforts under the Trump administration. In one of the most sweeping changes, ORR signed an information-sharing agreement with Immigration and Customs Enforcement in May. ICE has already arrested 41 people as a result of that agreement and immigrant rights advocates say that many undocumented family members who sponsor unaccompanied minors are now afraid to come forward.
The government's intensive sponsor vetting process has created a serious backlog that means children are stuck in detention for longer than is necessary. And for mothers such as Cruz, it means months of worried separation.
"She feels like she went from one trauma to another, and she does not understand why this is happening to her," Cruz said of her daughter in her declaration. "She always tells me she doesn't know what crime she committed to deserve this or why she is a 'prisoner.'"
UPDATE: Oct. 8 ― A federal judge ordered that Cruz's 14-year-old daughter be released to her on Friday, Oct. 5. They were reunited the same day.
U.S. District Judge Paul Crotty of the Southern District of New York did not, however, issue a temporary restraining order blocking the government's policy of requiring fingerprints from all sponsors.
Roque Planas contributed reporting.
This article has been updated with news of the 14-year-old's release, a more recent figure on the number of unaccompanied minors in HHS custody and the agency's declining to comment on the lawsuit.
Before You Go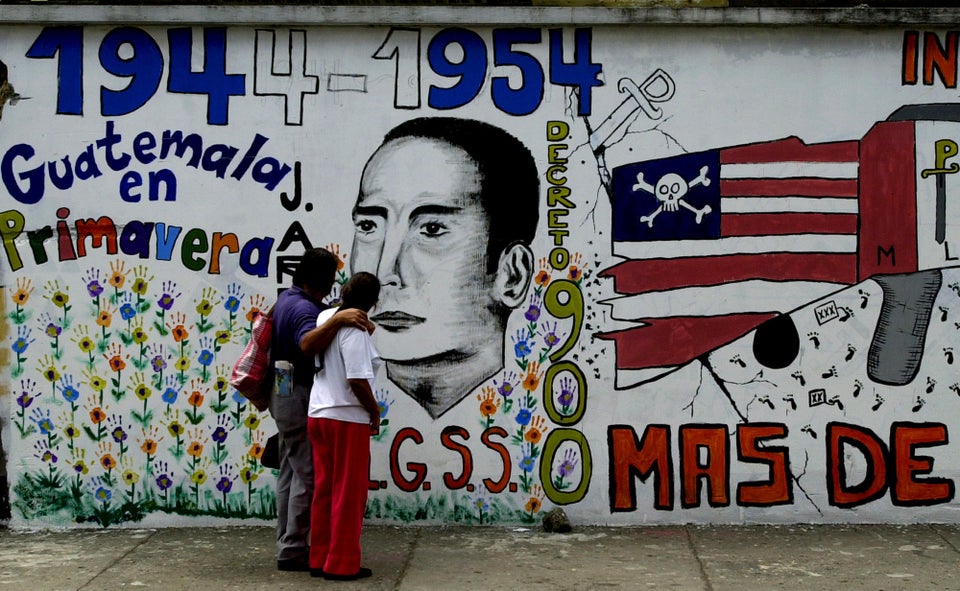 How The U.S. Caused A Border Crisis
Popular in the Community