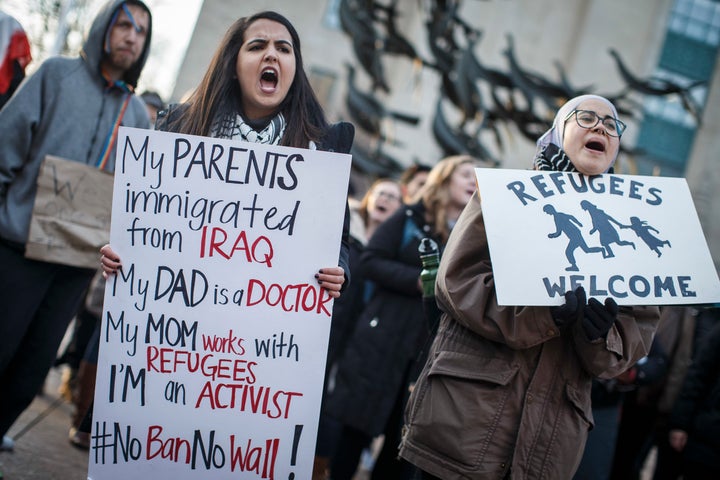 The other day, a 36-year-old patient who I see every week for an opiate use disorder treatment asked me, "Dr. Majeed, will you be able to stay in the United States? I know you are from a Muslim country." Other patients and their families have shared similar concerns with me over the past few weeks, and many of my friends who are also international medical graduates (IMGs) have told me that their patients have done the same.
President Donald Trump's executive order banning immigration from seven Muslim-majority countries is already having a significant impact on the medical community in the U.S. and is likely to impair this country's health system.
Most Americans are probably not aware of how dependent the U.S. health system is on physicians who are IMGs. According to a report by the American Medical Association, a quarter of all physicians now practicing in this country are IMGs. Many come from Muslim-majority countries. In addition, last year, almost 4,000 non-U.S. citizens were required to fill the residency positions in American hospitals. That's 13.5 percent of all physicians entering the U.S. health system. Three countries that Trump banned immigration from ― Iran, Iraq and Syria ― are among the top countries of origin for residency programs.
A quarter of all physicians now practicing in the U.S. are international. Many come from Muslim-majority countries.
Trump's promise during the campaign to overhaul the H-1B visa program could affect thousands of IMGs who have completed residency programs and are now working in underserved communities or working in hospitals throughout the country. Many IMGs need an H-1B visa to work in the U.S. The Conrad 30 Waiver program allows physicians to get an H-1B visa to remain in the U.S. provided they agree to work for at least three years at health facilities that are medically underserved and located in federal health professional shortage areas.
This program has helped me and thousands of other physicians stay in the U.S. in exchange for our service to underserved communities. Plans to revamp H-1B visa — or the even more extreme talk of eliminating it altogether — jeopardize all of these positions. This is of great concern not only to physicians but also to patients. Sadly, if these physicians are required to leave their positions, there is likely no one to replace them.
By preventing highly trained medical personnel from entering the country, the Trump administration is depriving American citizens of access to the best health care available. The American Medical Association outlined this grave concern in a letter to the Trump administration Wednesday, noting that IMGs address the medical workforce shortage in poor communities.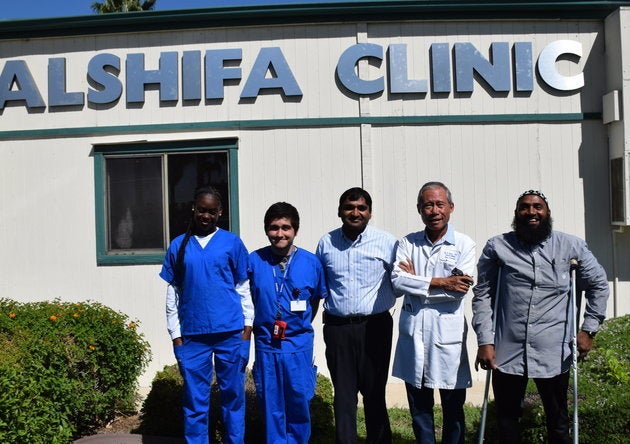 The immigration ban has already affected many physicians and medical scientists. Suha Abushamma, an internal medicine resident from the prestigious Cleveland Clinic, was deported from JFK airport hours after she arrived from Saudi Arabia. She has a Sudanese passport with a visa to travel to the U.S. Around the same time, Samira Asgari, an Iranian-born human genomic scientist, was denied boarding on a plane to Boston to start a postdoctoral fellowship at the Harvard-associated Brigham and Women's Hospital. Another Iranian, cardio-vascular scientist Seyed Soheil Saeedi Saravi, was set to join the cardiovascular medicine department at Harvard Medical School. But his visa was suspended.
Furthermore, the timing of this executive order could not be worse from the perspective of IMGs who are seeking residency positions this year. Every March, residency programs across the country fill their internship positions. Now, with the executive order, hospitals will be reluctant to offer positions to candidates from Muslim-majority countries because of the fear that those candidates may never get a visa or will not get one in time to start the residency training by the end of June.
With the executive order, hospitals will be reluctant to offer positions to candidates from Muslim-majority countries.
I know many young bright physicians from Pakistan who have spent two years and a considerable amount of effort and money taking the U.S. medical licensing exams, applying to the National Residency Match Program and traveling to interviews with the hope of getting a position as an intern in the U.S. Now, they are pessimistic about their future because of the executive orders. Hospitals will still fill the residency positions but will miss the best talent available to them. 
Americans deserve the best and brightest physicians to take care of their medical needs, and IMGs are as skilled as American medical school graduates. A study of almost 250,000 hospitalizations showed that patients who were treated by an IMG had significantly lower mortality rates when compared with U.S. medical school graduates or U.S. citizens who went to offshore medical schools. The irony is that the government trusts us to take care of its most vulnerable population — the sick and unwell — but not enough to let us live in this country. 
BEFORE YOU GO
PHOTO GALLERY
Nationwide Protests Against Trump's Executive Order