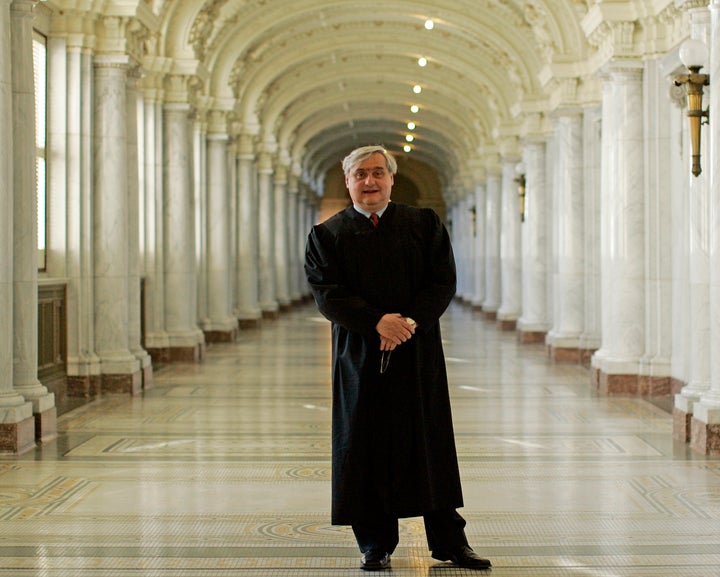 LOS ANGELES ― A federal judge who sits on the U.S. 9th Circuit Court of Appeals, which is set to rule on a block of President Donald Trump's refugee ban, came to the United States as a refugee when he was a boy.
Alex Kozinski, one of the most well-respected judges on the 9th Circuit, fled with his parents, Moses and Sabine, from communist Romania in 1962. Kozinski has spoken publicly about his immigration experience for years, even joking that he went from being a committed communist as a boy to an "instant capitalist" after his first trip outside the Iron Curtain to Vienna ― on his way to the United States ― where he was introduced to "bubble gum, chocolate and bananas."
Kozinski isn't assigned to the 9th Circuit panel of three judges who will hear the case Tuesday evening. The panel consists of William C. Canby Jr., Michelle Friedland and Richard Clifton. But as the case progresses, the 9th Circuit, which is based in San Francisco, may grant a "full court" hearing before 11 judges. Along the way, Kozinski may or may not get to express his views on the legality of Trump's travel ban.
Regardless of whether he ultimately rules on the ban, Kozinski's journey is coming full circle. On Monday, HIAS ― a refugee agency that has been assisting Jews and others fleeing persecution since 1881 ― filed a legal brief with the 9th Circuit in strong opposition to Trump's travel ban. HIAS was the same group that helped to resettle the Kozinski family, eventually helping them get all the way to the United States.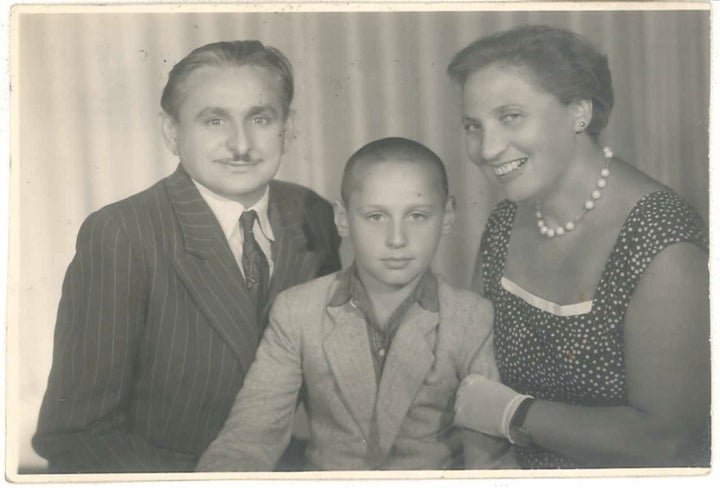 Until contacted by The Huffington Post, HIAS officials were unaware that one of the children it helped decades ago was now serving on the court to which it was appealing.
Officials at HIAS searched their records and found official documentation of arrival for the Kozinski family. HIAS provided it to The Huffington Post, and it is printed here with the permission of Judge Kozinski.
The Kozinski family arrived in Baltimore in late October 1962. Alex was just 12, Moses was 47 and Sabine 43.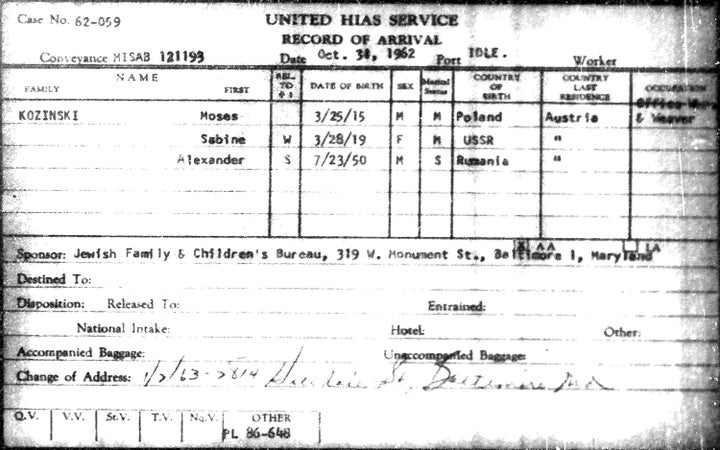 "[HIAS] was very generous and kind to us in all respects," Kozinski told The Huffington Post of his journey to America. Kozinski recalled that the paperwork, all arranged and prepared by HIAS, was completed in Vienna around 1962. The agency then supported the Kozinskis while Moses and Sabine sought employment.
"Then we came to the U.S. on a Sabena four-propeller airliner ― it took about 18 hours to cross the Atlantic, with one stop somewhere in Newfoundland," Kozinski said. The Kozinskis landed in New York, where they passed through customs, like so many immigrants before them and after them. They briefly settled in Baltimore, where HIAS continued to support the family until Moses and Sabine found steady work.
"Our caseworker was named Mrs. Friedman," Kozinski said. "I remember her quite well. She smoked Parliaments."
After about five years in Baltimore, the Kozinskis moved to California in search of warmer weather. They'd settle in the Los Angeles area, where Moses would open a grocery store and Alex would eventually graduate from UCLA's law school. After several years of private practice and then clerking for Supreme Court Justices Warren Burger and Anthony Kennedy (while Kennedy was still on the 9th Circuit), Kozinski was named by President Ronald Reagan first to U.S. Claims Court and then, in 1985, to the 9th Circuit.
That HIAS helped Kozinski's family escape totalitarianism doesn't disqualify him from ruling on the case. "They're an amicus, not a party, and any association I had with them ended half a century ago," Kozinski said. (Indeed, judges routinely rule on cases that involve organizations they previously had involvement with.)
Even if he doesn't end up ruling on the travel ban, the judge has already given the public a taste of how he feels about the federal government's power over immigration ― and how it can have a profound effect no matter who is in power.
"We may soon find ourselves with new conflicts between the President and the states," Kozinski wrote last week in an impassioned dissent to an order by the full 9th Circuit declining to hear a challenge by the state of Arizona to President Barack Obama's policy aimed at helping young undocumented immigrants. His colleagues had declined to take up the case again, leaving in place a ruling that more or less forces Arizona to grant driver's licenses to those covered by the policy.
But that result, under the Constitution, left Kozinski uneasy ― perhaps because of who is now the nation's chief executive.
"Executive power favors the party, or perhaps simply the person, who wields it," Kozinski warned his own court. "That power is the forbidden fruit of our politics, irresistible to those who possess it and reviled by those who don't. Clear and stable structural rules are the bulwark against that power, which shifts with the sudden vagaries of our politics. In its haste to find a doctrine that can protect the policies of the present, our circuit should remember the old warning: May all your dreams come true."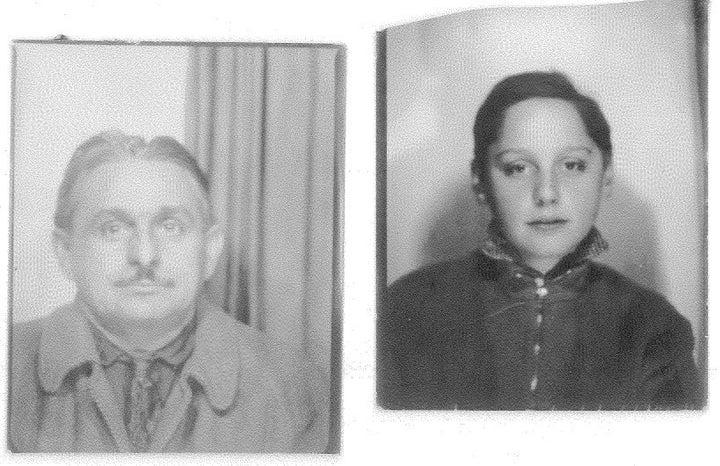 Trump's controversial executive order temporarily bans all refugees and indefinitely bars Syrian refugees from entering the U.S. The order also suspends travel to the U.S. by citizens of seven countries: Iraq, Iran, Libya, Sudan, Somalia, Syria and Yemen. The policy, which covers 200 million people, sparked chaos and protests at many U.S. airports last week as travelers from the targeted countries were detained and lawyers were denied access to the detainees.
The order was soon challenged in court by multiple states. On Friday, a nationwide restraining order was issued by U.S. District Judge James Robart, who ruled that the order was likely to cause immediate and irreparable harm to the states of Washington and Minnesota to education, business, family relations and the freedom to travel. Over the weekend, the Justice Department filed an appeal to immediately restore the ban, but the 9th Circuit denied that request. The appeals court is now preparing to hear full arguments in the case.
On Monday, HIAS filed in support of the stay of the executive order. HIAS argued that Trump's executive order has "fractured many refugee families" and "risks the lives of many who relied on the promises of the United States when they received their visas." The order, HIAS argues, closes the door to avoiding "immense dangers" they currently face in their home countries.
Trump has made a habit of smearing the judicial system and specifically attacking judges who challenge his authority or who issue rulings that unravel his plans. Over the weekend Trump blasted Judge Robart after he issued the nationwide temporary restraining order.
As a candidate, Trump also attacked Gonzalo Curiel, a federal judge who presided over lawsuits against Trump University. Trump accused the judge of an "absolute conflict" in the case because of the judge's Mexican heritage. He repeatedly referred to Curiel as "Mexican" and said he couldn't be an impartial judge because of Trump's proposal to build a wall along the Mexican border. Curiel is a U.S. citizen, born in Indiana.
Kozinski is American, too.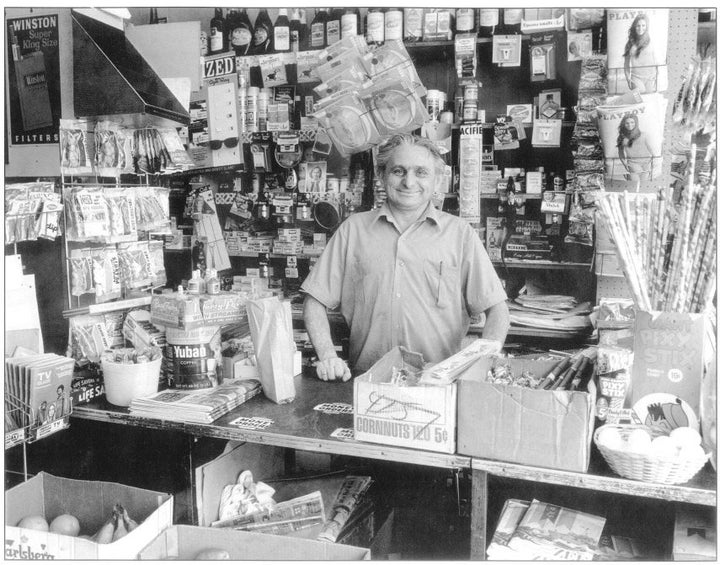 CORRECTION: This article previously suggested that Kozinski was the only former refugee on the 9th Circuit. Judge Jacqueline Nguyen is also a former refugee.
Before You Go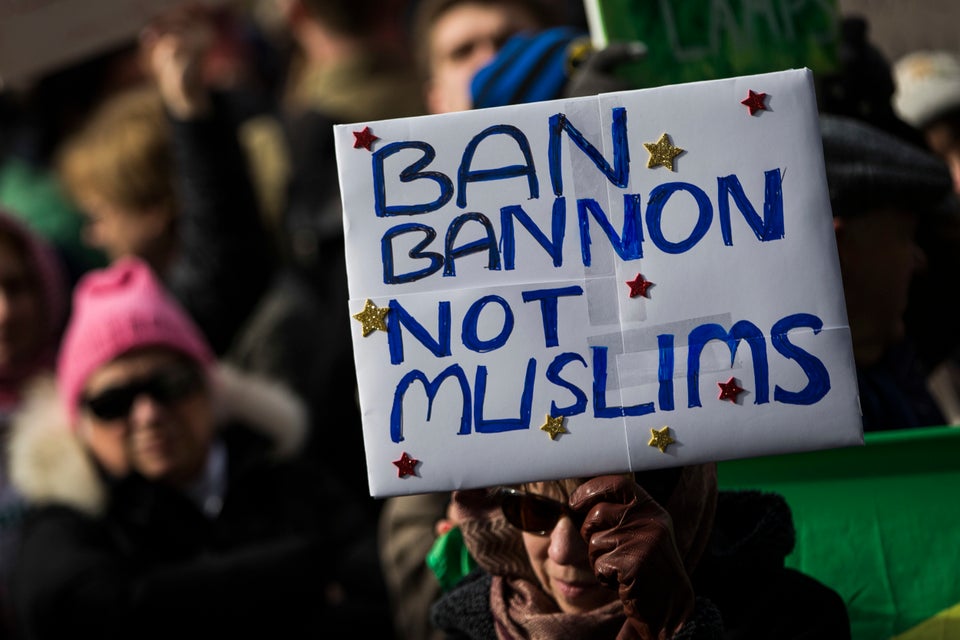 Nationwide Protests Against Trump's Executive Order
Popular in the Community