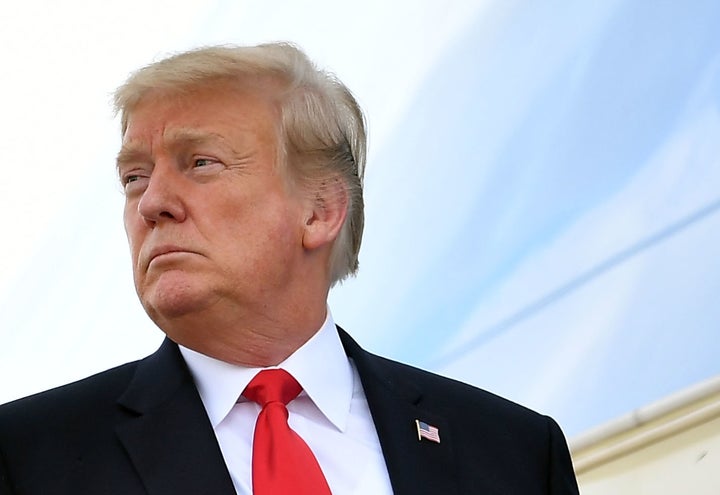 Since taking office, the president has repeatedly ordered sweeping and often improvised changes that gave federal agencies a greater stake in immigration enforcement but muddled their missions. The sudden policy shifts sparked self-inflicted crises that regularly required band-aid solutions far more expensive than the status quo. And to pay for it all, the administration pulled money from federal agencies that have nothing to do with immigration ― including cancer research, Head Start and the Federal Emergency Management Agency. It's policymaking for the Trump era: rushed, chaotic, expensive — and ultimately self-defeating.
A Tent Camp For The Price Of A Luxury Hotel
Perhaps the most glaring example of the wastefulness of the White House's approach is the creation of the tent shelter for migrant children at Tornillo, Texas. The administration had the camp hastily erected in June as an emergency measure to shelter 400 unaccompanied minors and children it had separated from their families at the border. The Tornillo contract was supposed to expire in September. But as the month wound to a close, officials decided to keep the facility open to solve a new crisis of the administration's own making.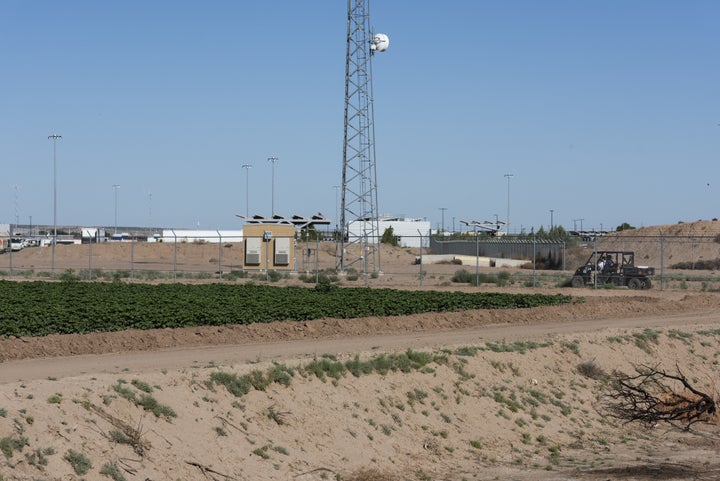 Because sponsors are often unauthorized immigrants themselves and therefore reluctant to be fingerprinted by federal agencies, the outcome was predictable: More children are stuck in shelters for longer periods of time. The system, run by the Department of Health and Human Services' Office of Refugee Resettlement, is currently housing more than 13,000 of them — about five times as many as a year ago. So instead of shutting down the Tornillo tent camp, the Trump administration is packing more children into it, with plans to hold as many as 3,800 minors.
The expected cost: $750 per night, per bed. For about the same price, the federal government could pay for a deluxe hotel room — with a view of Central Park — at Trump's Manhattan hotel. For every month that the Trump administration locks up a single undocumented minor in the Texas desert, it pays more than the annual cost of putting a student through state college, complete with room and board.
The policy of fingerprinting sponsors and sharing that information with ICE didn't exist when Congress approved the HHS budget. But the government is still stuck with the bill. To cover the gap, HHS reshuffled about $260 million last month from other parts of its budget, as Yahoo! News first reported. Among the losers in the battle of priorities are cancer research ($13.3 million), Head Start preschool ($16.7 million) and HIV prevention ($5.7 million).
Improvising A Bigger Detention System
Trump's improvised crackdown blew a similar hole in the ICE budget.
Within a week of taking office, Trump signed an executive order eliminating arrest priorities set by the outgoing Obama administration. Instead of focusing on detaining recent border-crossers, people with serious crimes or those who had been deported in the past, the White House freed the agency to arrest any unauthorized immigrant its agents find. The mandate was clear: Arrest more migrants.
ICE did just that. The agency's immigration arrests jumped 42 percent over the first eight months after Trump took office. Immigration arrests jumped an additional 17 percent over the first three quarters of this fiscal year, to nearly 120,000, ICE's most recent data show. More than a third of those people ICE arrested had no criminal convictions, meaning they wouldn't have been arrested under the Obama-era guidelines Trump scrapped.
Indiscriminate arrests make intuitive sense for a politician who campaigned as an enforcement hard-liner. But they're an inefficient way of removing unauthorized immigrants from the country. People without serious criminal records or deportation orders are typically entitled to a hearing. Because the immigration court backlog has ballooned by more than 48 percent over the last two years to 764,000 cases, it often takes years to get new arrestees in front of an immigration judge.
"They're overwhelming us," Dana Leigh Marks, a spokeswoman for the National Association of Immigration Judges, told HuffPost. "The number of immigration cases coming in continues to be crippling to the court."
All of those new arrestees waiting for hearings are straining the immigration detention system. Congress last year showered nearly 1 billion new dollars on ICE — a windfall larger than the previous six years of budget boosts combined. But that budget gave the agency only enough money to lock up an average of 38,000 people facing deportation per day. ICE blew past that by 2,000 beds in average daily capacity.
So, just like HHS, the Department of Homeland Security, which is ICE's parent agency, had to reshuffle about $200 million last month to make up the shortfall. The most public loser was FEMA, which lost $10 million just as Hurricane Florence barreled toward North Carolina.
To fund detention and deportation operations, Homeland Security pulled $13 million from Homeland Security Investigation's domestic investigation budget and an additional $270,000 from its international operations. The Coast Guard and Transportation Security Administration coughed up tens of millions each.
"They've put the cart in front of the horse here," former ICE official Alonzo Peña said. "They're going to do these programs and figure out how to pay for it afterwards."
The Trump administration's "zero tolerance" policy of referring all migrants caught crossing the border illegally for criminal prosecution is also both expensive and inefficient. At an average daily bed cost of $80 per prisoner — not to mention the costs of judges and public defenders required to make the policy work — the Justice Department is spending hundreds of millions of dollars detaining and prosecuting people the Department of Homeland Security aims to deport anyway.
So Damn Much Money… And Not Much To Show For It
The irony of the Trump administration's approach is that, by all the most obvious metrics, it has failed to meet its goals. With the first three quarters of this year tallied, ICE is on track to deport about 250,000 migrants — well below the more than 409,000 removals registered in 2012.
"You're robbing one piece of the immigration system to feed that beast of the detention system. Those are tough decisions that Congress will be forced to make."
Likewise, with one month left to tally for the fiscal year, arrests for illegal border crossings stand at about 355,000. Those numbers are among the lowest registered since the 1970s. But they're up, modestly, over the previous year, indicating that Trump's massive spending — aimed squarely at scaring potential migrants from trying to cross the border — isn't working.
Congress, firmly in Republican control, has so far declined to halt the agency's backdoor expansion of the immigrant detention system or its evolving prioritization of petty immigration arrests over investigative work.
"You're robbing one piece of the immigration system to feed that beast of the detention system," Tracey Valerio, ICE's former head of management, said. "Those are tough decisions that Congress will be forced to make."
DHS funding legislation winding its way through Congress suggests the plan is to throw still more money at the problem. If passed, Congress would shovel another quarter billion dollars into ICE next year — a small increase compared to either last year or to what the White House asked for, but still well above any other year since 2012.
But until that new funding bill passes, the Trump administration is left shuffling money around to pay for its immigration agenda. Even Trump has had to curb his ambitions to pay for his administration's haphazard policymaking. Last month, DHS yanked $26 million that Customs and Border Protection had earmarked for "border security fencing, infrastructure and technology" and gave it to ICE. It was money for Trump's promised border wall.
Popular in the Community