Republican presidential nominee Donald Trump is quickly losing some of his Hispanic advisers and supporters after a hardline anti-undocumented immigrant speech on Wednesday.
Monty said Trump's speech made him question whether the businessman even wants to win.
"Maybe this is part of a media play where he wants to create a media empire that will focus on the millions of nativists that believe that the country needs to control immigration," he said Thursday to Craig Melvin on MSNBC Live, "And if that's his play, it will be good and he'll have millions of followers. But he won't win the presidency."
Many Latino Republicans skeptical of Trump have said they decided to support him anyway because they oppose Democratic presidential nominee Hillary Clinton. Some also have said they hoped Trump would change his rhetoric on Latinos, including with regards to immigration.
And some, including Monty, thought he had. He was one of the advisers who came out of a meeting with Trump last month thinking the nominee might be shifting away from his deportation-only approach to undocumented immigrants.
Monty told MSNBC that it may be that Trump "listens to whoever talks to him last," and that's why Trump spent the week after that meeting suggesting, and then backing away from, the idea of allowing some undocumented immigrants to stay.
Trump switch back to his hardline policies cost him the support of several other Hispanic advisers as well.
Massey Villarreal, a Houston-based businessman and another member of the advisory council, told NBC News that he would no longer vote for Trump.
"I'm going to flip, but not flop," he said. "I am no longer supporting Trump for president, but cannot with any conscience support Hillary."
Grace Flores Hughes, an author and former government official who was also on the council, told Fusion's Casey Tolan that she was withdrawing her support.
Ramiro Pena, a Texas pastor and another member of the board, emailed campaign and Republican officials after the speech to say he thought it had killed Trump's election chances, Politico reported. "I will pray over the next couple of days but it is difficult to [imagine] how I can continue to associate with the Trump campaign," he wrote, according to Politico. "I owe my national audience an explanation."
Other Hispanic advisers said they will stay at the table, at least for now.
Alberto Delgado, a Miami pastor, said on MSNBC Live Thursday that he is not happy with Trump's statements on immigration, but will stay on the Hispanic Advisory Council anyway in hopes of convincing the candidate to improve his positions on deportation.
"I may not be totally happy, [but] for me to retreat is like to retreat from the battlefield," he told host Thomas Roberts. "I think we need to stay there, we need to keep talking ... and appeal to the sensitivity of him, and of course those that surround him and are helping him to develop his rules."
Tony Suarez, a pastor and the executive vice president of the National Hispanic Christian Leadership Conference, also told The Huffington Post Thursday that he is not resigning from Trump's Evangelical Advisory Board. Suarez was previously critical of Trump, but joined the board in June because he thought it was important to take advantage of the opportunity to influence the candidate. He said he is staying on the evangelical board for the same reason, although he opposes mass deportation and wants more details from Trump about the candidate's plan for undocumented immigrants.
"I'm disappointed after last night but I don't want to make a rash decision, I need to work this out in my mind," Suarez said. "There is a chance Mr. Trump is elected the next president of the United States, and if that happens, will it have been good that a voice for the voiceless left the table rather than having stayed and had an influence, had an impact?"
In a statement, Jason Miller, Trump's senior communications adviser, said the nominee "has been consistent in advocating for an end to illegal immigration and he will continue to reach out and work with voters from all communities to defeat Crooked Hillary Clinton this fall."
HuffPost reached out to other members of the Hispanic Advisory Council, but most did not respond to requests for comment or declined to comment.
Laura Barron-Lopez and Igor Bobic contributed reporting.
This story has been updated with comments from Tony Suarez, Alberto Delgado, Ramiro Pena and the Trump campaign.
Before You Go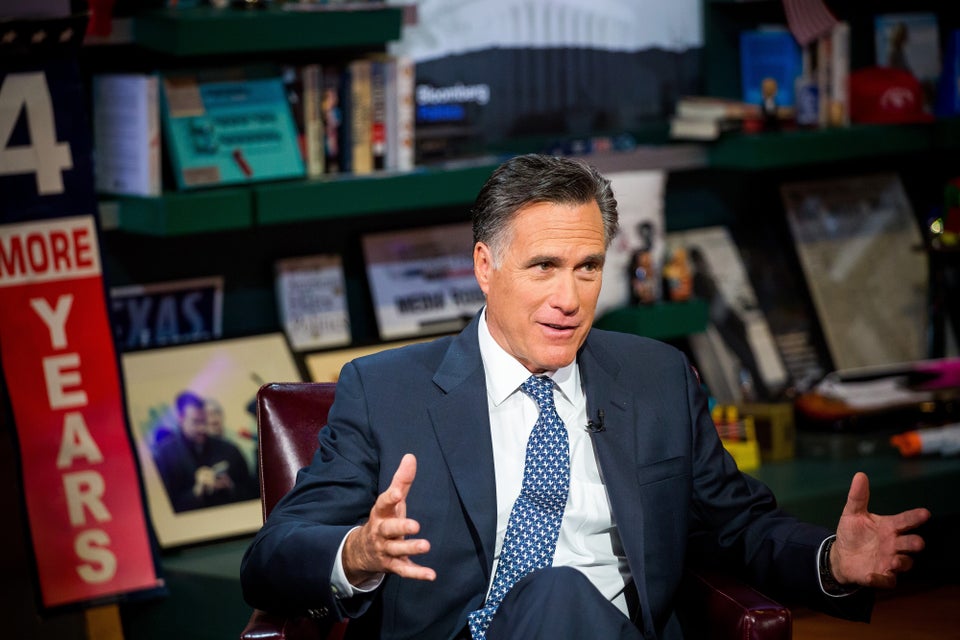 Republicans Who Have Refused To Back Donald Trump
Popular in the Community