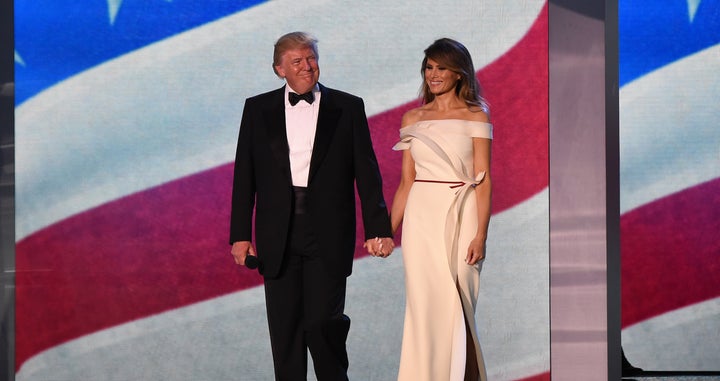 Two nonpartisan campaign finance groups filed a complaint Tuesday with the Federal Election Commission alleging that President Donald Trump's inaugural committee violated federal law by failing to collect basic donor information.
The complaint, from the Campaign Legal Center and Democracy 21, argues that the inaugural committee and its top officers broke the law "by filing reports which they knew or should have known did not include required information and contained false information."
It further alleges that the reason for this mistaken and missing information was the committee's "reckless failure to request, obtain or review donor information for accuracy."
The complaint was prompted by a recent HuffPost investigation into the donor records submitted to the FEC by the inaugural committee. Such committees are required to collect the names and addresses of their contributors and to make their best efforts to fill in missing information.
The investigation began when this reporter sought help from the public after she was unable to locate any public records for a number of major donors to the president's inaugural celebration. It quickly grew into a crowdsourced data project that drew thousands of volunteers, who scoured public records for any information that could verify the identities of donors and entered that data into a publicly accessible spreadsheet. The results of the investigation were startling: Hundreds of donor records in the 500-page FEC filing were incorrect.
A spokesman for the inaugural committee acknowledged the errors after he was contacted by HuffPost and said the committee planned to amend its original report.
But Brendan Fischer of the Campaign Legal Center said he hopes the FEC will go further than just accepting an amended report.
"What they should do is penalize the Trump inaugural committee for ignoring basic reporting requirements, which are designed to allow the public to know what corporations and individuals are seeking to influence the incoming administration," Fischer said.
"This seems like a reckless disregard for the law, and if the Department of Justice were to find that it was a knowing and willful disregard, the repercussions could be far more serious," he said.
Read the entire complaint here:
Popular in the Community