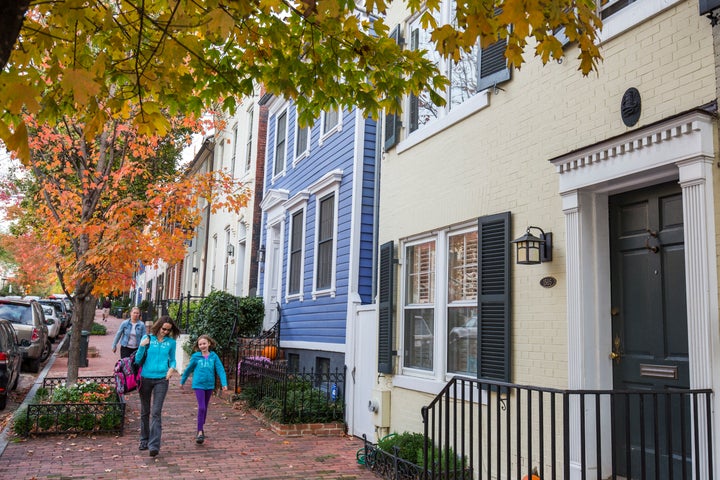 Many of Hillary Clinton's supporters had prepared for a joyous inauguration week in January, even snapping up Washington area hotel rooms and Airbnb lodgings before the election. And many Washington residents ― 94 percent of whom voted for the Democratic nominee ― were ready to open their homes to fellow Clinton supporters. But those plans were among the many things upended on Nov. 8 with Donald Trump's surprise win.
A slew of Democrats have canceled their early reservations, despite stiff cancellation fees. A few Airbnb hosts are even reconsidering their hospitality ― although the lure of inauguration week profit still seems stronger.
Karl Scarlett, owner of Great Dwellings, which manages Airbnb rentals for homeowners, said he had 90 cancellations for the roughly 100 properties he manages in D.C. in the 48 hours after the election.
A number of the cancellation emails came with explanations, Scarlett said. "Every single one of them had expected a different outcome."
A rental customer told Guesty that the 50 percent cancellation fee was the least of her worries now that Trump will be president, according to Nathan Tobin, director of sales at the company. Guesty provides services to property managers with Airbnb rentals.
"It shows how strongly the guest felt about not wanting to attend the inauguration and the price she was willing to bear to do so," Tobin said.
Cancellation fees are often based on the rental rate. And Ian McHenry, CEO of Beyond Pricing, which helps rental owners set prices, said that Airbnb rental rates for Washington have been up to three times the norm for a typical week in January.
Airbnb spokesperson Crystal Davis said rates in the greater D.C. metropolitan area are averaging $125 per night for inauguration week. But some of the Airbnb rental management companies in D.C. said they're seeing rates in the $600 to $800 range.
Lara Hawketts, owner of Home Sweet City, said seven of its 50 properties were booked prior to Election Day, and all of those arrangements were canceled after Trump won. The company sets a 50 percent cancellation fee (unless the renters reschedule their stay). Given how high the nightly rates are for that week, Hawketts said the fees have totaled as much as $2,000.
Based on her correspondence with them, Hawketts thought many of the cancellations came from Clinton supporters. "Those people were willing to book and put down thousands of dollars and risk 50 percent of that because they were so sure she was going to win," the business owner said.
Home Sweet City has since been booking new reservations, mostly from Trump supporters, Hawketts said. They've also had an increasing number of inquiries and reservations from those planning to come to town for the Women's March on Washington, a protest against Trump's inauguration.
Scarlett of Great Dwellings said they, too, have booked a number of new reservations since Election Day among Trump supporters and Women's March on Washington participants. He suggested the added demand for housing from protesters is driving up prices.
The management firms HuffPost spoke to indicated that most of their property owners don't seem to be letting politics get in the way of business. Hawketts said only one property owner had expressed some initial unease about renting to Trump supporters.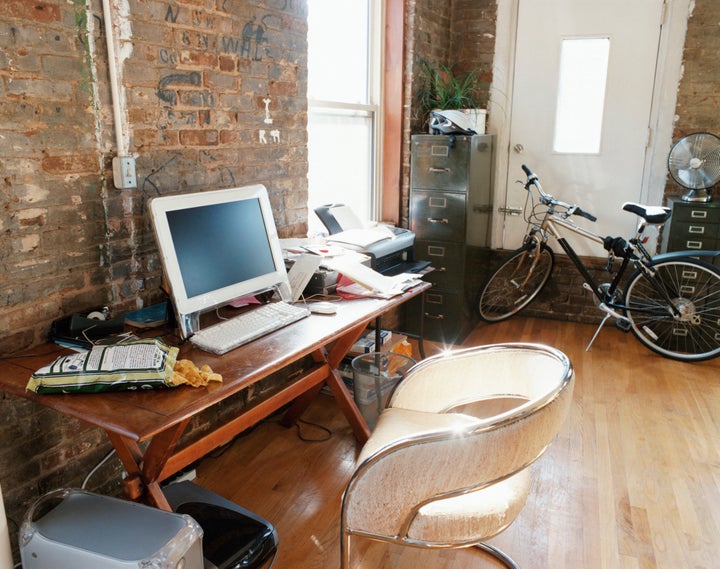 But some individuals who had planned to post their D.C. area homes on Airbnb said they are feeling conflicted about renting to or sharing their place with people who voted for Trump.
"I have a visceral reaction to the thought of having a Trump supporter in my house," said Lobna, who had planned to rent out a room in the apartment she shares with two roommates. All three of them are Clinton supporters.
"No amount of money could make me change my mind," she said. "It's about moral principles."
The Airbnb posters whom HuffPost contacted, all of them in their 20s and early 30s, were given the option to use first names only in order to speak freely.
Meredith, said she and her roommate had hoped to make some extra money renting out their two-bedroom apartment for inauguration week, while they left town. Trump's win has given them pause.
"We don't trust Trump supporters to stay in our place," Meredith said. She's concerned that the contents of her apartment ― such as the artwork from travel abroad ― will play into the perception that she and her roommate are those "liberal elites" whom Trump has railed against and might encourage unsympathetic renters to damage the place.
Meredith said she might reconsider if demand pushes the average rates even higher, because she doesn't mind "gouging" Trump supporters.
One Airbnb user said the election outcome hasn't changed his plans at all. "I just want to get a good rate for those nights," said Sean.
He has listed a room for almost $800 a night. While Sean considers himself a liberal, he said he is from southern Indiana and is used to interacting with people who don't agree with him.
Ellie said she had planned to rent out her spare room for the week. Now the prospect of housing Trump supporters is making her a little nervous. She said she is "feeling afraid of some of them," particularly the white men. Ellie is also white.
"I remind myself that these people closely resemble the community that I grew up with, and that they are largely good and kind people," she said. "I would do my best to look past our differences and happily welcome them."
Popular in the Community