WASHINGTON ― President Donald Trump's inaugural committee raised $106.7 million, making the event the most expensive inauguration in U.S. history. Most of this money came from wealthy donors and corporations that chipped in at least $250,000 ― many of which have benefited from policies enacted by the president during his first weeks in office.
One example is Boeing Company, which donated $1 million. The aerospace defense contractor is an ardent supporter of the Export-Import Bank, a government-backed lender that conservatives have targeted for elimination. Trump was skeptical of the bank during his presidential campaign, but did an about-face on April 12 when he announced plans to reinvigorate it. His decision came one day after an in-person meeting with Boeing CEO Jim McNerney.
GEO Group, the nation's second-largest private prison company, donated $250,000 to Trump's inaugural committee. It had previously donated $225,000 to super PACs supporting his presidential campaign. Corrections Corporation of America in Tennessee, another private prison company, also gave $250,000 to the inaugural committee. Private prison companies have benefited significantly from Trump's policies, perhaps more than any other private-sector industry. Under the leadership of Attorney General Jeff Sessions, the Department of Justice ended the Obama administration's policy of phasing out the use of private prisons for federal incarceration.
The first few weeks of Trump's administration have also been very good for mining, oil and chemical companies ― many of which were big supporters of his inauguration. Dow Chemical gave $1 million; Exxon Mobil Corp. gave $500,000; Chevron gave $525,000; Citgo and BP Corporation each gave $500,000. Coal company owners Joseph Craft and Christopher Cline each gave an additional $1 million, as did chemical and mining company head Clifford Forrest.
Trump has picked oil, gas and chemical industry-friendly people to work in the Environmental Protection Agency. He nominated Scott Pruitt to head the EPA, and Nancy Beck, a former director at a chemical industry lobbyist group, is running the agency's chemicals oversight office.
Makan Delrahim, Trump's choice to head the DOJ's antitrust office, is a lawyer and lobbyist who has helped companies navigate the merger process. This selection may have been helpful for some major donors. Dow is currently in the middle of merger negotiations with the government over its attempt to join with rival DuPont. And health insurer Anthem, which made a $1 million donation to Trump's inaugural committee, was pursuing a merger with Cigna until a federal judge blocked the move in February.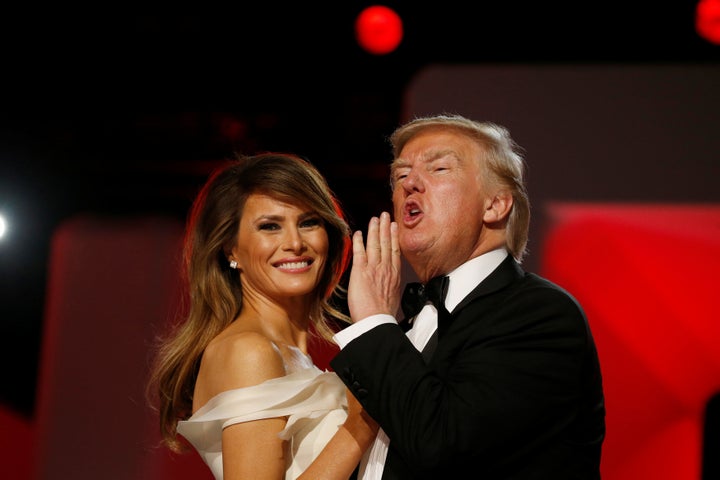 Other corporate giants that chipped in to help fund Trump's lavish receptions, balls and inaugural parade include AT&T ($2 million), Bank of America ($1 million), Pfizer ($1 million), Qualcomm ($1 million), Reynolds American ($1 million), Fidelity National Financial ($750,000), Quicken Loans ($750,000), Florida Crystals Corp. ($500,000), Microsoft ($500,000), Altria ($500,000), Intel ($500,000), Amgen ($500,000) and General Motors ($498,650).
Owners of NFL teams also gave big to Trump's inauguration. The owners of the Jacksonville Jaguars, Los Angeles Rams, Dallas Cowboys, New England Patriots, Washington Redskins, New York Jets and Houston Texans each gave $1 million. Trump has repeatedly injected himself into controversies surrounding football. He attacked NFL quarterback Colin Kaepernick for protesting against police abusing African-Americans, and suggested that football had gone "soft" when it changed rules to address increasing evidence that the sport can cause severe neurological problems.
Billionaire casino oligarch Sheldon Adelson was the largest donor, giving $5 million. Trump assailed Adelson's influence over other candidates during the Republican Party primary, but the 83-year-old eventually wound up being the single largest donor to Trump's general election campaign. The intensely pro-Israel Adelson has praised Trump's policies on the country and has said that he will be "the best president for Israel ever."
One corporation stands out among those that donated to the president's inauguration. Google gave $285,000, but just weeks later spoke out against Trump's travel ban targeting people from Muslim-majority countries and joined a legal brief against it. The company also created a $4 million fund to be distributed among the American Civil Liberties Union, Immigrant Legal Resource Center, International Rescue Committee and the United Nations' refugee agency.
CORRECTION: This article originally misidentified one contribution as coming from Fidelity Investments. The contribution was actually made by Fidelity National Financial.
Before You Go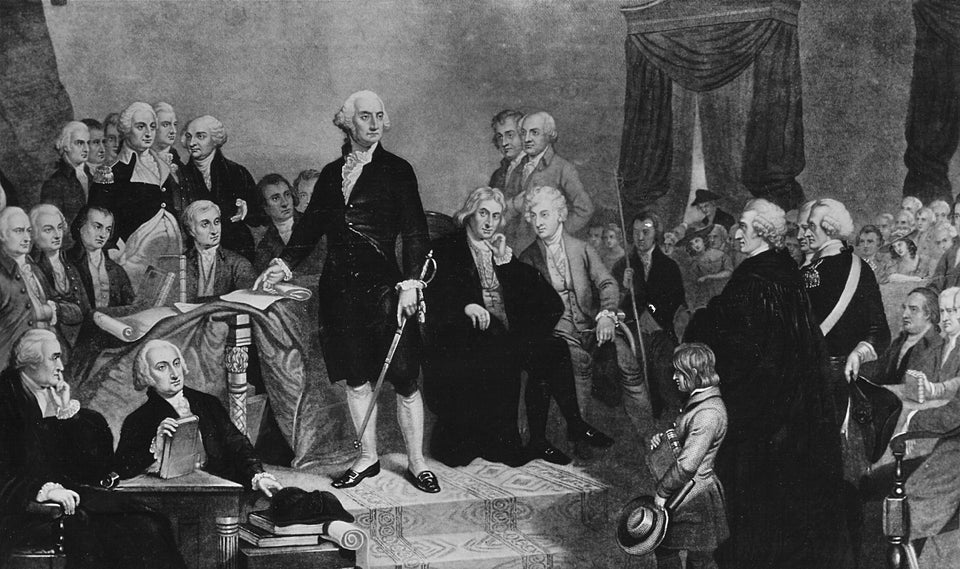 Presidential Inaugurations Over The Years
Popular in the Community