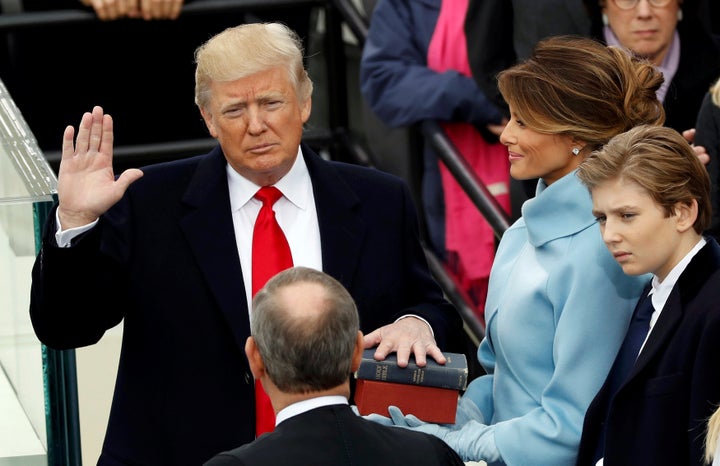 President Donald Trump reportedly considered giving Fox News the exclusive television rights to his inauguration, even though it doesn't appear he'd be able to grant a single network such access to the ceremony's public portions.
And Fox News on Tuesday dismissed the idea that it could have gained exclusive access.
"There is no possibility of this ever happening given FOX News is part of the White House pool and the entire Inauguration is always divided up between the members of the pool ― NBC, ABC, CBS, CNN and FOX News ― and each network takes on different responsibilities," a Fox News spokesperson said in an email.
Trump's affection for Fox News is well-known, evident in his promotional tweets for sympathetic morning show "Fox & Friends" and the fact that he gave the conservative-leaning network more interviews as president than any other. Still, the notion Trump would consider only Fox News to broadcast the peaceful transfer of power in the United States was surprising ― and troubling.
CNN chief Jeff Zucker relayed a conversation with Trump about the issue in a New York Times Magazine feature published online Tuesday:
Shortly before Trump was sworn in, Zucker heard that he was considering giving Fox News exclusive rights to televise the inauguration and that [son-in-law and top adviser Jared] Kushner was in the process of brokering a deal with Rupert Murdoch, whom Kushner once courted as a mentor. Zucker called Trump. "Bottom line is that I said, 'This is crazy,' " Zucker recalls. "You're just going to give your inaugural coverage to your base of support? It makes no sense."
There's no precedent for a network getting exclusive TV rights for the public portions of the inauguration, like the swearing-in ceremony and parade. And the Joint Congressional Committee on Inaugural Ceremonies, not the president-elect's team, oversees those events.
A spokesman for Sen. Roy Blunt (R-Mo.), who was most recently chairman of the committee, said there was no discussion about giving Fox News exclusive television rights.
Spokespeople from CNN and the White House did not immediately respond to a request for comment.
It would have been possible for Trump and his team to give out exclusive television rights for ancillary events, which are overseen by the his Presidential Inaugural Committee. In 2009, ABC received broadcast rights to televise the "Neighborhood Inaugural Ball," an event that featured President Barack Obama and first lady Michelle Obama's first dance following the inauguration.
Related
Before You Go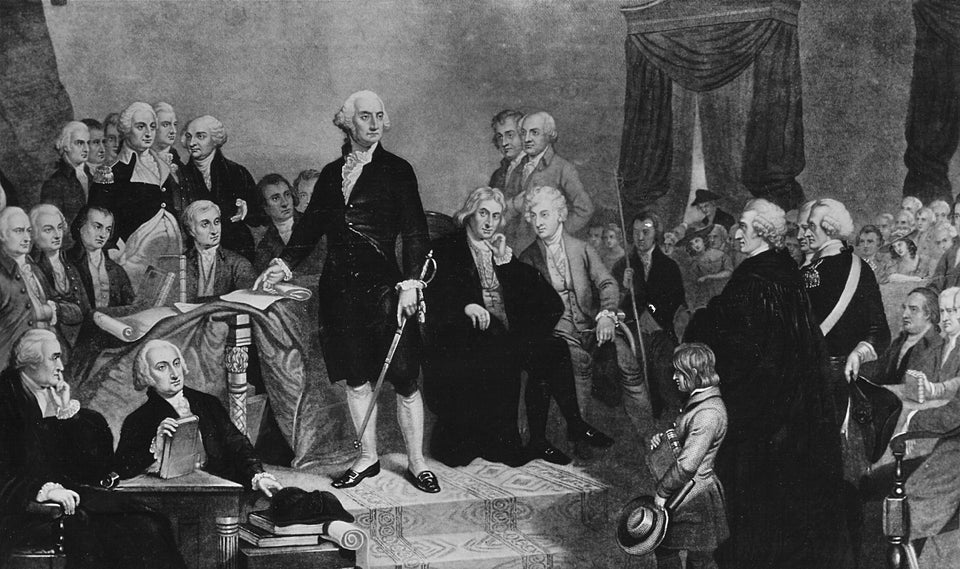 Presidential Inaugurations Over The Years
Popular in the Community