But this is not a usual president. And his diehard supporters ― who admire him because of, not despite, his eccentricities ― loved it.
For them, the brand-new commander-in-chief is already making America great again. Their overflowing faith in Trump's personality, strength and story convinces them that he can achieve anything.
Repeal Obamacare and replace it with something better and cheaper?
"If we manage it correctly, everyone should be covered, even with pre-existing conditions," said Vineet Sood, a physician from West Virginia. "I like to think he's the man to orchestrate that. At least he's hiring the right people."
Win the trade war and bring back jobs?
"I mean, come on, give me a break ― in two months, over a million jobs in two months!" said Barbara Vollick of Murrieta, California. "The stock market is crazy. He's stopped TPP [the Trans-Pacific Partnership trade deal] already."
"He's not even in his presidency yet and he's striking these business deals with Carrier and Ford, and striking down on regulation," said Brock Drevlow, 18, a student at Johns Hopkins University's Peabody music conservatory who grew up in Northwest Minnesota.
Beef up the Pentagon budget and improve veterans' health care?
"Mr. Trump is going to do a lot for the veterans and for the military," said Rick Wilkins, a retired naval officer from Virginia Beach, Virginia. "The military resources have been depleted over the years. And I think Mr. Trump is going to rebuild our military."
Deport undocumented immigrants and seal up the border?
"His first wife was Czech, his current wife is Slovenian. He's clearly not saying no to everyone," said Christine Gupton, 46, a life coach for retiring athletes from Louisville, Kentucky. "He's just saying, 'Look, we went through the proper channels, you go through the proper channels.'"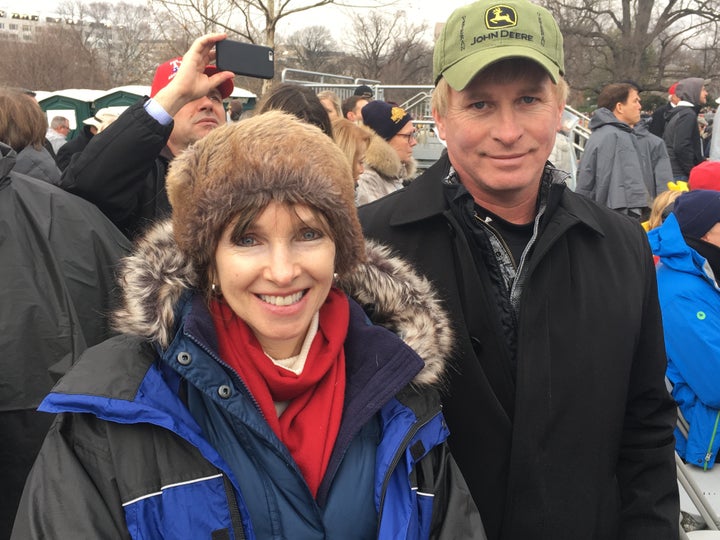 Restore Americans' faith in government?
"I've been on the Trump bandwagon from the very beginning," said Scott Hansen, 53, a private jet pilot from Las Vegas. "Trump really stood out in terms of making government responsive to the people and representative of the people."
Younger people have "never witnessed a Reagan era and I have," Gupton said. "They're going to show that there's a cool factor in politics, that there's a cool factor back in the White House."
Make America the world's leader while simultaneously staying out of other nations' business and wars?
"I think, abroad, our country is going to become the shining star once again," said Matthew Altman, who traveled from Atlanta with his father. "When President Donald Trump speaks, people are going to listen, and our world is going to change for the better, and it's going to be a beautiful world."
"When he says let the Russians handle it, I'm like, 'Thank you!' Because if [they're] not doing it, our kids are doing it," said Kim Silvernagel of Maryland, whose son is in the Navy.
"Someone needs to come to the rescue aside from the United States sometimes," she added. "Yes, he's gonna make our Navy great again. … Why not let some of the other countries be there to do things, too?"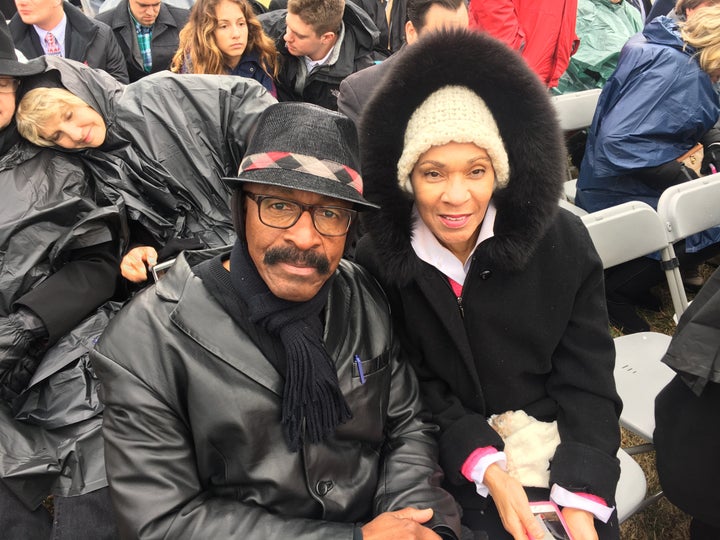 Help the little guy stand up to big corporations?
Ed Ritz, a farmer from Akron, Iowa, sporting a John Deere hat with the words "Make Farming Great Again," complained bitterly about the low prices that big grain and meat-packing companies offer family farmers for their crops.
But he is "pretty sure" that Trump will finally provide farmers with the help they need.
Democrats and liberals saw in Trump's inaugural speech a dark, despairing vision of America. They think the evidence and Trump's failure to ever offer details show that he cannot keep his promises.
But forgive the Trump boosters who came to Washington from across the country if they disagree, after watching the man win an election no one else thought he could.
"The biggest aspect is, like he suggested from the very beginning, he was a self-made man in terms of this election," said Sood. "He had no support from anybody. He accomplished so much on his own. It's a miraculous, superb victory for America."
Other supporters said the speech proved Trump is no racist.
Maine state Sen. Amy Volk was there with her husband Derek, a corrugated-box factory owner, and their 18-year-old daughter. Her favorite line was, "When you open your heart to patriotism, there is no room for prejudice."
"He's really trying hard to reassure people who have been listening to the naysayers and the critics, saying he somehow doesn't care about immigrants and he doesn't care about minorities," Volk said.
How will Trump's first 100 days impact you? Sign up for our weekly newsletter to find out.