Sen. Ron Wyden (D-Ore.) says President Donald Trump and his administration ought to include direct federal spending in their forthcoming $1 trillion infrastructure plan, rather than rely on tax incentives he said would "enrich wealthy investors with tax giveaways."
In a letter addressed to Treasury Secretary Steven Mnuchin, Wyden urged Trump to fulfill his campaign promises and go big on a plan to rebuild crumbling roads, bridges and waterways. Wyden, the ranking member of the influential Senate Finance Committee, argued that financing infrastructure projects with private investment won't adequately address the problem.
"I am no opponent of private investment in infrastructure ― with proper oversight on the right kinds of projects, private sector expertise can help accelerate the delivery of high quality public infrastructure," Wyden said. "But [public-private partnerships] are not a magical solution to a massive, long-running problem ― especially if they are only used to shift costs by levying tolls."
Trump said this month his plan is "largely completed" and could be introduced in weeks. It is expected to include only $200 billion in public spending, with the rest of the $1 trillion plan consisting of private tax incentives.
Some states and cities have used public-private partnerships to fund highways and other infrastructure projects. But they have not always delivered.
Last week, the Texas House of Representatives, concerned about new highway tolls, voted down a bill that would have allowed public-private funding for 18 highway projects worth over $30 billion. But top Trump administration officials, including Transportation Secretary Elaine Chao, have spoken favorably of using public-private partnerships for the president's plan.
Senate Democrats in January introduced their own $1 trillion plan to address the nation's rapidly aging infrastructure system. It includes mostly direct federal spending, to be paid by closing unspecified tax loopholes.
On Thursday, a coalition of 50 conservative groups ― including Club for Growth, Heritage Action, and Americans for Tax Reform ― issued their own demands for Trump's infrastructure plan. According to The Hill, the groups emphasized "fiscal responsibility," empowering states and reforming existing spending, rather than creating new revenue streams to fund infrastructure projects.
In his letter to Mnuchin, however, Wyden argued against such demands.
"Privatization will not solve our infrastructure problems," he said. "Gutting federal grant programs will not solve our infrastructure problems. America doesn't need gimmicks, it needs solutions."
Before You Go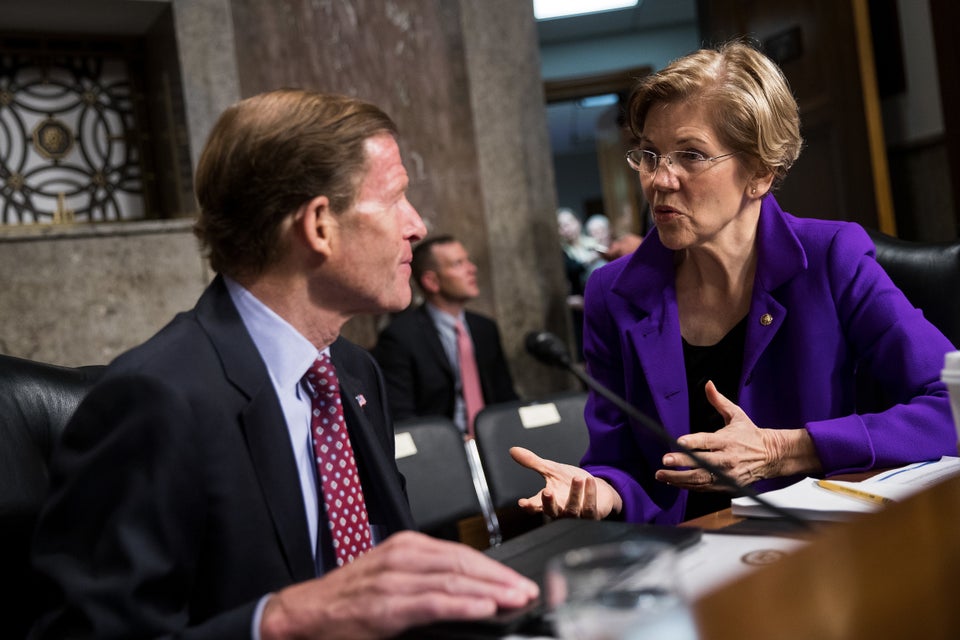 2017 Scenes From Congress & Capitol Hill
Popular in the Community