The Treasury Department imposed the sanctions against three companies owned by Deripaska almost 10 months ago because of Russia's "malign activity around the globe." Deripaska was also personally sanctioned because the U.S. accused him of threatening rivals' lives, bribing government officials and having links to organized crime — all of which Deripaska has denied.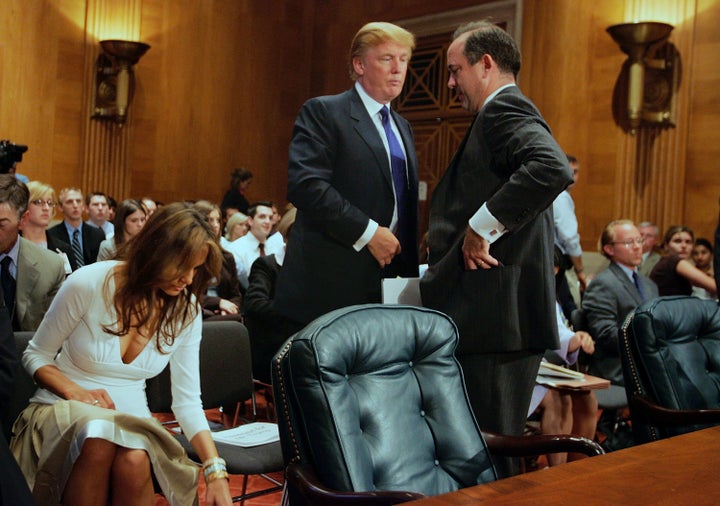 Deripaska hailed the administration's move on the sanctions, even as it was condemned by Democrats, who called it a capitulation to the Kremlin and to an oligarch close to Russian President Vladimir Putin.
Rep. Lloyd Doggett (D-Texas), a longtime critic of lifting the sanctions, called it a "sordid deal" on Twitter, adding that the Trump administration works seven days a week on "favoritism for Russia." He also accused the president of being more concerned about helping Russian businesses than paying U.S. federal workers amid the newly ended government shutdown.
Deripaska's companies, including energy firm JSC EuroSibEnergo, financed a months-long lobbying battle against the sanctions, arguing that the penalties would harm the international aluminum market and U.S. companies.
Treasury issued a statement insisting that the "majority of directors on the En+ and Rusal boards will be independent directors [with] no business, professional or family ties to Deripaska."
The binding agreement obtained by the Times also included sanction relief provisions that could potentially free Deripaska from "hundreds of millions of dollars in debt," the newspaper reported.
CORRECTION: A previous version of this story misstated Texas Rep. Lloyd Doggett's party affiliation as Republican.
Popular in the Community