A prominent Donald Trump supporter's suggestion that the World War II internment of Japanese-Americans is a precedent for a registry of Muslim immigrants was condemned Thursday by some members of Congress, especially those personally affected by the war camps.
Rep. Mark Takano (D-Calif.), whose parents and grandparents were imprisoned after Japan's 1941 attack on Pearl Harbor, called on the president-elect to denounce Carl Higbie, a former spokesman for a pro-Trump political action committee who cited the shameful chapter in history in his case for a Muslim registry.
"I am horrified that people connected to the incoming Administration are using my family's experience as a precedent for what President-elect Trump could do," Takano said in a press release. He said mass internments were "one of the darkest chapters in American history." Comments like Higbie's, he added, "confirm many Americans' worst fears about the Trump Administration."
"They reflect an alarming resurgence of racism and xenophobia in our political discourse," Takano said.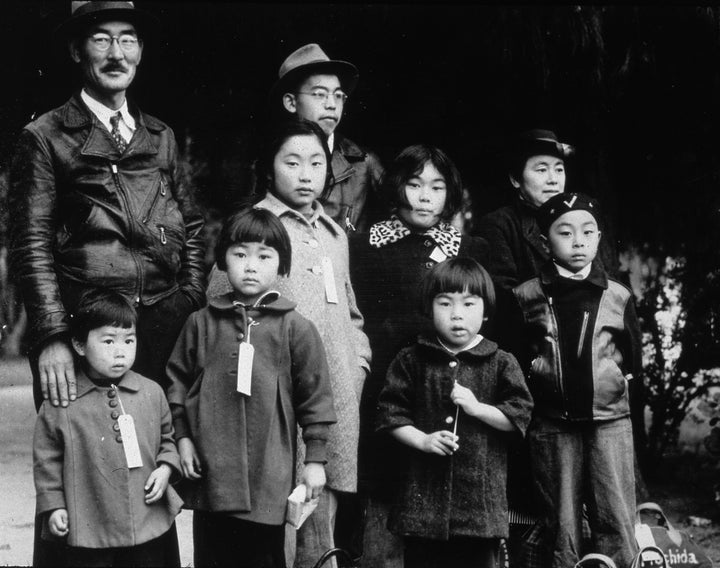 Higbe pressed the case for a registry, calling the mass internment of Japanese-Americans a "precedent."
Higbie told The New York Times on Thursday he "fundamentally" disagreed with internment camps, but he stood by his remarks, saying there is "historic, factual precedent to do things not politically popular and sometimes not right, in the interest of national security."
The lawmakers implored Trump not repeat the shameful mistakes of the past. If he does, with a registry for Muslim-Americans or immigrants, the lawmakers said they will fight back.
"Now today, I tell Mr. Trump that to re-enact a policy fueled by prejudice is uncivilized, un-American and unworthy of a president sworn to uphold our Constitution."
Before You Go
America's Disgrace: Japanese Internment Camps During WWII
Popular in the Community