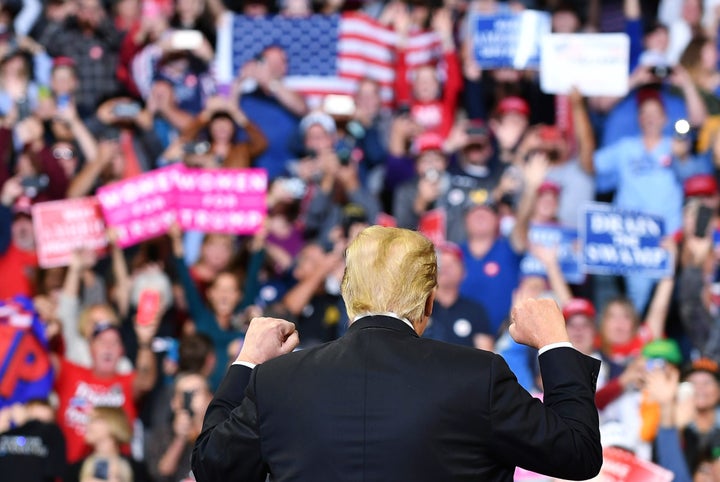 The audience at President Donald Trump's rally in Iowa on Tuesday night erupted with a lively "Lock her up" chant, but this time it wasn't aimed at Hillary Clinton.
The crowd jeered after Trump claimed, without evidence, that Sen. Dianne Feinstein (D-Calif.) leaked the letter that was sent to her by Christine Blasey Ford, the California research psychologist who accused Brett Kavanaugh, then a nominee for the Supreme Court, of sexually assaulting her in 1982.
"How about Sen. Feinstein? That's a beauty," Trump said. "Did you leak the documents?"
Interrupting Trump, the crowd repeatedly chanted, "Lock her up!"
"And I think they're talking about Feinstein," Trump said, reacting to the crowd. "Can you believe it?"
"Did she leak it? One hundred percent," he added. "I don't want to get sued ― 99 percent. See? Now I can't get sued."
Trump then took aim at the people who believe professor Ford and other survivors of sexual assault who came forward in light of Kavanaugh's confirmation hearings.
"You don't hand matches to an arsonist, and you don't give power to an angry left-wing mob," Trump said as he worked up the crowd.
Ryan Grim, Washington bureau chief for The Intercept, has denied that Feinstein leaked the Ford letter, its contents or its existence to his investigative team.
Popular in the Community