Dozens of leading scientists have urged President-elect Donald Trump to uphold the Iran nuclear deal, pointing to scores of progress made by the "critical U.S. strategic asset" less than a year after it went into effect.
In an open letter sent to Trump on Monday, 37 signatories ― including Nobel laureates and a physicist who helped design the first hydrogen bomb ― called the deal a "strong bulwark against an Iranian nuclear weapons program." They said the accord has resulted in the deactivation of machinery used to enrich nuclear material, the export of 95 percent of Iran's low-enriched uranium and the ability for nuclear inspectors to monitor enrichment facilities daily.
"As a result of the reduced centrifuge capacity and the elimination of the large stock of partially enriched uranium, the breakout time for Iran to produce enough highly enriched uranium for a nuclear weapon has increased to many months, from just a few weeks," the authors wrote.
Trump has called the pact with Iran a "disaster" and "the worst deal ever negotiated." In March he promised to "dismantle the disastrous deal" during a meeting with a pro-Israeli lobbying group, but those calls have waned in recent months as foreign policy leaders have urged the president-elect to uphold the agreement.
"I think it would be a major mistake for U.S. security, for the United States, to rip up the agreement," Sen. Ben Cardin (D-Md.), the ranking member of the Senate Foreign Relations Committee, said in November.
CIA Director John Brennan echoed that opinion in an interview with the BBC, saying it would be "the height of folly if the next administration were to tear up that agreement."
But some of the nominees in Trump's Cabinet, including his choice for national security adviser, Gen. Michael Flynn, have strongly opposed the deal. And Republicans in Congress who waged an unsuccessful fight to stop the agreement may put pressure on the president-elect to withdraw.
The group of signatories, which also includes the head of the American Association for the Advancement of Science, professors from MIT, Stanford and Princeton, and national security officials, strongly emphasized the ability to monitor any progress made by Iran should it attempt to restart its nuclear program.
"[The deal] has dramatically reduced the risk that Iran could suddenly produce significant quantities of nuclear-weapon materials," they write, saying such ability has "lowered pressure felt by Iran's neighbors" to develop weapons of their own.
"Indeed it makes it much easier for you to know if and when Iran heads for a bomb. It provides both time and legitimacy for an effective response."
Before You Go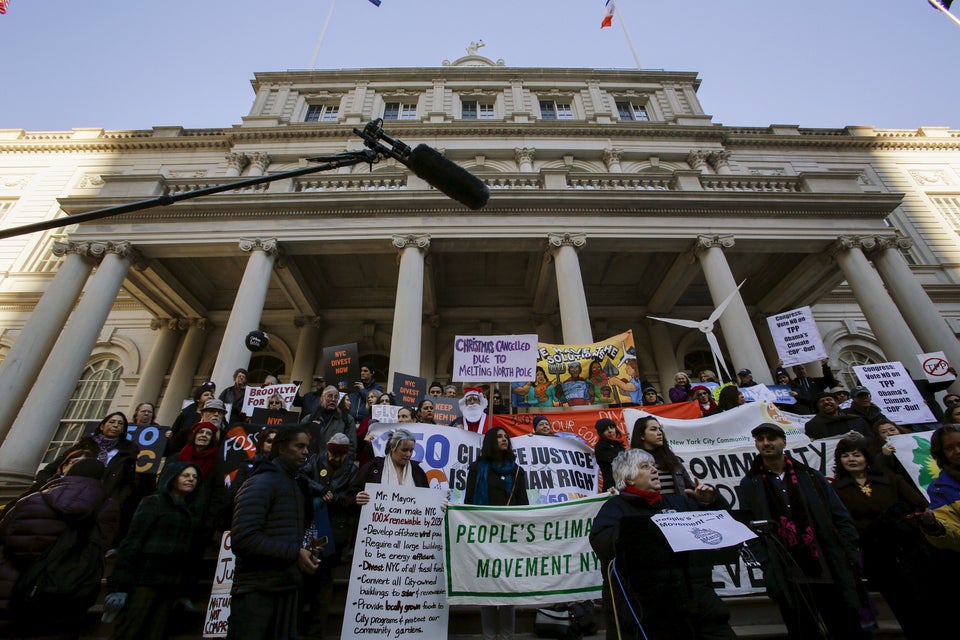 What You Can Do Right Now To Stop Donald Trump's Dangerous Climate Agenda
Popular in the Community