PENSACOLA, Fla. – Republican presidential nominee Donald Trump on Friday threatened to respond with an act of war if Iranian sailors made rude gestures toward U.S. Navy ships.
"When Iran, when they circle our beautiful destroyers with their little boats, and they make gestures at our people that they shouldn't be allowed to make, they will be shot out of the water," Trump said to raucous applause from his Pensacola rally audience.
It was unclear whether Trump literally meant gestures from the Iranians or whether he was referring to threatening or dangerous actions with their boats.
Last month, small Iranian vessels harassed a U.S. Navy destroyer and a coastal patrol boat in the Persian Gulf, leading the U.S. ships to fire warning shots toward the Iranians.
Trump's incendiary talk reflects again the gulf between morning or early-afternoon Trump, who tends to speak in a more restrained manner and sticks closer to the script on his teleprompter, and evening Trump, who wanders off script more frequently and tends to play to his audience.
Democratic nominee Hillary Clinton and her allies have made Trump's temperament a central issue in their campaign against him.
Trump also told the audience that Clinton was getting such protection from President Barack Obama's administration that she could shoot someone through the heart in front of 20,000 people and not be prosecuted. He then further questioned her mental health. "Personally, I think she's an unstable person," he said.
Before You Go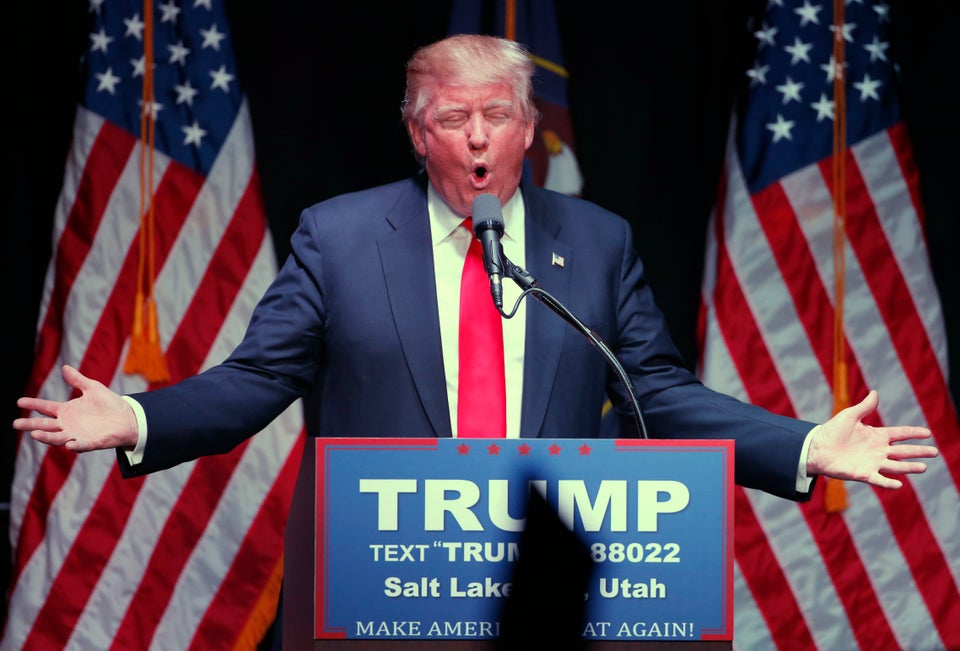 Scenes Of Hate At Donald Trump Rallies
Popular in the Community