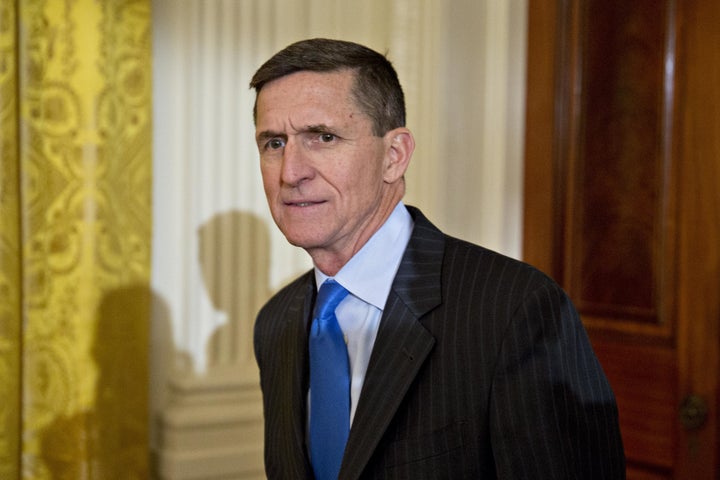 WASHINGTON – President Donald Trump's national security staff is promising a tougher line against Iran following its ballistic missile test, while simultaneously making it clear that Iran is complying with a nuclear deal that Trump roundly criticized during his campaign.
At Wednesday's White House press briefing, national security adviser Michael Flynn read a statement warning Iran for both the weekend launch and its support of Houthi rebels in Yemen, who have been attacking shipping in the Red Sea.
"President Trump has severely criticized the various agreements reached between Iran and the Obama administration, as well as the United Nations, as being weak and ineffective," Flynn said. "Instead of being thankful to the United States for these agreements, Iran is now feeling emboldened."
"As of today, we are officially putting Iran on notice," Flynn added.
But just a few hours later, senior administration officials who spoke on the condition of anonymity reiterated that Flynn's "notice" is completely unrelated to the agreement struck by former President Barack Obama that required Iran to dismantle its nuclear program in return for the lifting of some economic sanctions.
"These missile concerns are separate and apart from [the Iran nuclear agreement], so we're keeping a very big line between these issues. There should be no doubt about that," said one of the officials, who added that Iran is "absolutely not" violating that agreement, despite the missile test.
The officials said Trump's National Security Council and other agencies are reviewing the details of the missile launch, which they said violated a United Nations Security Council resolution prohibiting such tests. They said they would develop options for "an appropriate" response ― with the hope that none would be required.
"What we sincerely hope is that the Iranians will take this notice and will cease that kind of behavior altogether," a second official said.
The officials would not specify what options are under consideration, or say whether they might include military force.
"We do not want to be premature or rash or take any action that would foreclose options or unnecessarily contribute to a negative response," the first official said.
During his presidential campaign, Trump called the 2015 nuclear agreement "one of the dumbest deals ever made." Last spring, speaking to the American Israel Public Affairs Committee, he said that his "number one priority is to dismantle the disastrous deal with Iran."
Popular in the Community