When a Muslim voter asked Donald Trump Sunday night what he would do to combat Islamophobia, the Republican presidential nominee suggested that the onus is on Muslims to report each other for suspicious activity.
In Trump's telling, the Islamophobia problem that needs to be fixed isn't the rise in violent attacks against random individuals perceived to be Muslim. It's the Muslim community's own failure to thwart terror attacks by the minuscule percentage of Muslims who carry them out.
"Islamophobia is on the rise. How will you help people like me deal with the consequences of being labeled as a threat to the country after the election is over?" the voter asked during the second presidential debate.
"You are right about Islamophobia, and that's a shame," he began, ignoring the fact that it was own proposed Muslim ban that sparked an Islamophobic backlash.
"There is a problem," he continued. "We have to be sure that Muslims come in and report when they see something going on. When they see hatred going on, they have to report it."
For a moment, it almost seemed like Trump was encouraging Muslims to report racially or religiously motivated attacks against them. But he quickly clarified that Muslims bring Islamophobia upon themselves.
"As an example, in San Bernardino, many people saw the bombs all over the apartment of the two people who killed and wounded so many people. Muslims have to report the problems when they see them." (This isn't true. And even if it was true, it wouldn't be a justification for Islamophobic attacks.)
"There is always a reason for everything," Trump explained to the voter. "If they don't do that, it's a very difficult situation for our country."
A Muslim writer watching the debate had an apt response to Trump's suggestion:
In case there was any confusion as to whether Trump had understood of the meaning of Islamophobia, he went on to claim that President Barack Obama and the Democratic nominee, Hillary Clinton, would be incapable of combatting Islamophobia because they doesn't use the phrase "radical Islamic terrorism."
"You have to be able to state what the problem is, or at least say the name … it's radical Islamic terror. And before you solve it, you have to say the name."
To top it all off, Trump even managed to fit in a denial of his well-documented past support for the Iraq war. When Clinton brought up his Islamophobic attack on the family of Captain Humayan Khan, a Muslim soldier who died in battle, Trump claimed that Khan would still be alive if he were president at the time because he wouldn't have gone into Iraq.
A Clinton foreign policy aide responded frankly with what Clinton probably wished she could say: "Go fuck yourself."
Lehrich quickly posted another tweet apologizing for his language.
Khizr Khan, Humayan Khan's father, responded to Trump's comments as well.
HUFFPOST READERS: What's happening in your state or district? The Huffington Post wants to know about all the campaign ads, mailers, robocalls, candidate appearances and other interesting campaign news happening by you. Email any tips, videos, audio files or photos to scoops@huffingtonpost.com.
The Huffington Post is documenting the rising wave of anti-Muslim bigotry and violence in America. Take a stand against hate.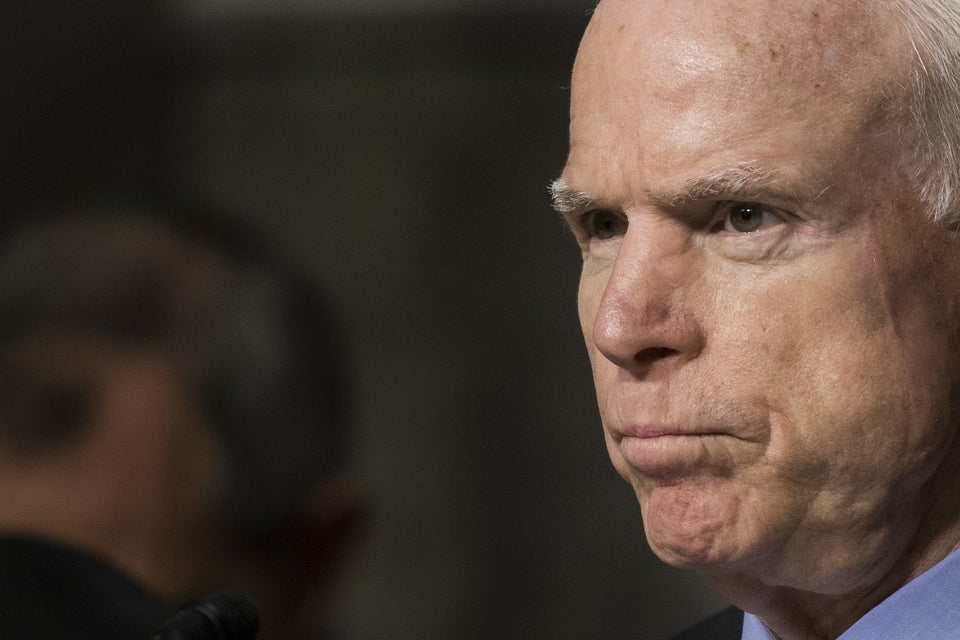 Republicans Who Have Withdrawn Their Support For Donald Trump