The Israeli leg of the president's trip abroad, his first since taking office, has also seen tension over shifting plans and diplomatic stumbles. Even Trump's arrival at the airport became a contentious event, as Israeli media reported Sunday that Prime Minister Benjamin Netanyahu angrily commanded his ministers to attend Trump's welcome ceremony after learning many had planned to skip it.
The controversies around Trump's visit underscore a larger shift in how some Israel officials are viewing the new U.S. president. Since the inauguration, analysts say Trump's changing policies and vague statements have made him a more unreliable ally than many on the Israeli far right anticipated.
"There is a sense of disappointment with Trump, because their knee-jerk reaction to his election was 'great, we don't have to worry about a Palestinian state, we don't have to worry about pressure on settlements and we're going to have the American embassy in Jerusalem,'" Yossi Alpher, a former senior Israeli intelligence official, told HuffPost.
"It's clear to them that this is not the case, and they are confused and disappointed."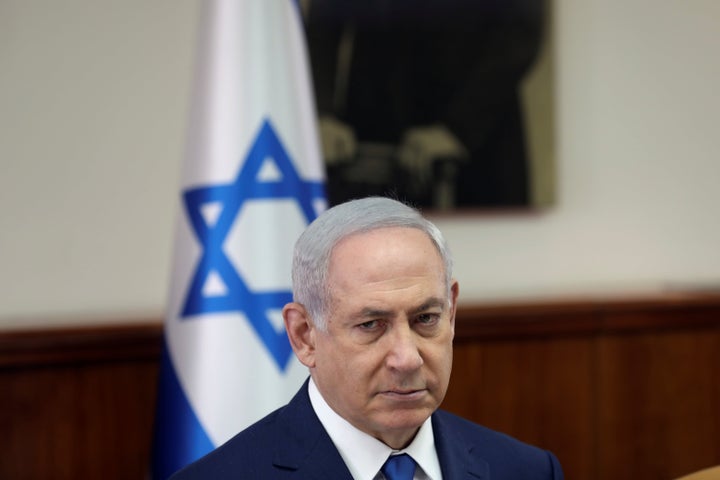 Israel's conservatives celebrated Trump's election, and Prime Minister Benjamin Netanyahu praised Trump as a "true friend of the State of Israel" shortly afterward. Trump had positioned himself as a staunchly pro-Israel candidate, criticizing former President Barack Obama's policies and vowing to strengthen U.S.-Israeli ties.
Trump last year said he'd move the U.S. embassy to Jerusalem "fairly quickly" after taking office. Past presidents have made the same promise on the campaign trail, but ultimately backed away from it when faced with the political reality of the decision. Moving the embassy would be seen as an acknowledgement that the contested city of Jerusalem belongs to the Israelis, and not to the Palestinians who also lay claim to it. 
As Trump has appeared to delay and vacillate over the embassy move, there is growing discontent within the right-leaning factions of the Israeli government. 
"In a naïve way, [Israeli conservatives] listened to Trump the candidate," Alpher said. "They really thought this would be a breakthrough for them."
The Israeli government has not offered much public reaction to the news, but reports say the country's intelligence community is privately very concerned about Trump's behavior. Defense Minister Avigdor Lieberman, meanwhile, reaffirmed U.S.-Israeli security ties on Wednesday and tried to brush off the scandal in a boilerplate diplomatic statement on Twitter.
"The security relationship between Israel & our greatest ally the United States, is deep, significant & unprecedented in volume," Lieberman tweeted.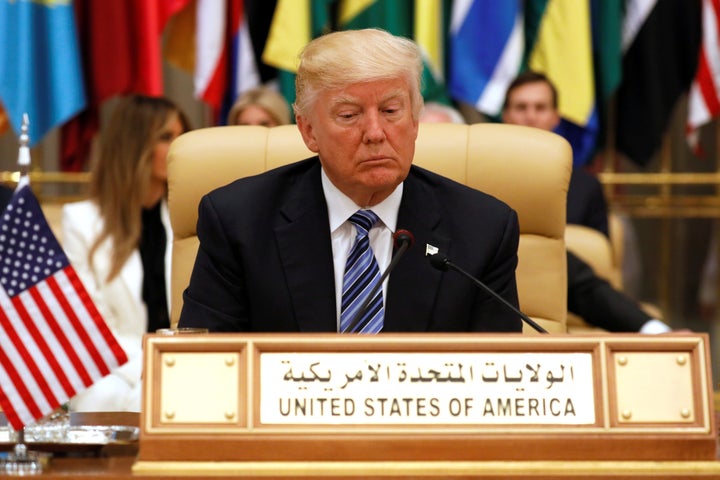 Headlines about Trump divulging secret intel to an adversarial power drew the most attention last week, but there was also a constant stream of missteps as the president's Israel visit approached.
The trip's logistics have also been a source of turmoil. There was confusion over whether U.S. officials requested Netanyahu not be present at certain events, and the timing of other parts of the trip has shifted. The White House cut the length of Trump's visit to the Yad Vashem Holocaust museum to just 15 minutes, but after criticism in Israeli media it is expected to now last a half-hour.
Israeli media also reported last week that an American official told Israeli officials that one of the holiest sites in Judaism ― the Western Wall ― was in the occupied West Bank territory and not part of Israel's territory. The alleged remark stirred notable controversy and forced a statement from the White House saying that it did not reflect U.S. position on the matter. 
Another point of contention came when the White House released a video that showed a map of Israel with pre-1967 war borders, excluding the area of the Golan Heights from Israeli territory. Israel's right-wing Justice Minister Ayelet Shaked criticized the map, saying, "I hope this is a matter of ignorance and not policy."
The map also struck a nerve among Israeli conservatives because Trump has placed a larger emphasis than many anticipated on seeking an Israeli-Palestinian peace deal.
It's unlikely that open displays of diplomatic tension will be evident during Trump's trip, as Netanyahu has strained to give the president a warm reception. But internally, there may be growing questions over what a Trump presidency means for Israel.
Calling all HuffPost superfans!
Sign up for membership to become a founding member and help shape HuffPost's next chapter