President Donald Trump floated the idea of jailing journalists to stop leaks from the White House, former FBI Director James Comey wrote in a memo last year in which he recalled an encounter with the president. The document was published by various news outlets on Thursday just hours after the Department of Justice released copies to congressional leaders.
"The president then wrapped up our conversation by returning to the issue of finding leakers," Comey wrote in the document, dated Feb. 14, 2017. "I said something about the value of putting a head on a pike as a message. He replied by saying it may involve putting reporters in jail."
″'They spend a couple days in jail, make a new friend, and they are ready to talk,'" Comey recounted the president saying. "I laughed as I walked to the door Reince Priebus had opened."
The Justice Department sent the memo copies to top lawmakers after some threatened to subpoena the agency to obtain them. Assistant Attorney General Stephen Boyd said the Justice Department decided to do so after determining their release "would not adversely impact any ongoing investigation."
They were quickly leaked to various media outlets who published the redacted versions in full. They contained little information that hadn't been made public during congressional testimony or in Comey's new memoir, but they touched on a variety of topics reported since Comey's firing last May.
Trump has long fought against the press, branding national media outlets like CNN, The New York Times and The Washington Post as "fake news"
Late Thursday, Trump tweeted that Comey's memos proved there was "NO COLLUSION and NO OBSTRUCTION" regarding the ongoing investigation into Russian interference in the presidential election.
"Also, he leaked classified information. WOW!" Trump wrote. "Will the Witch Hunt continue?"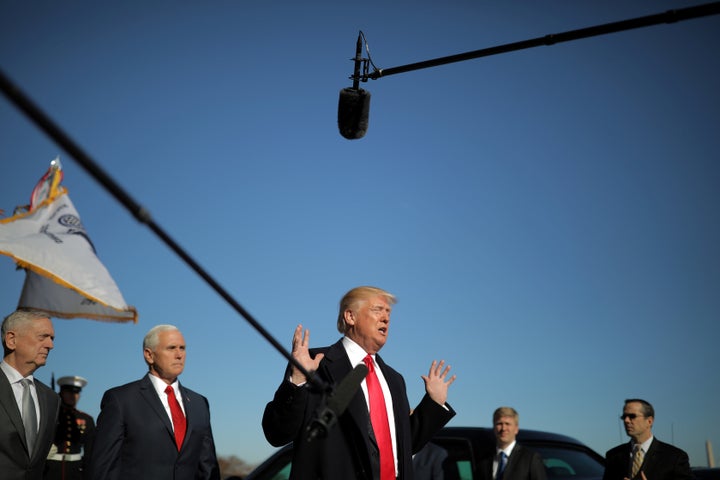 Popular in the Community