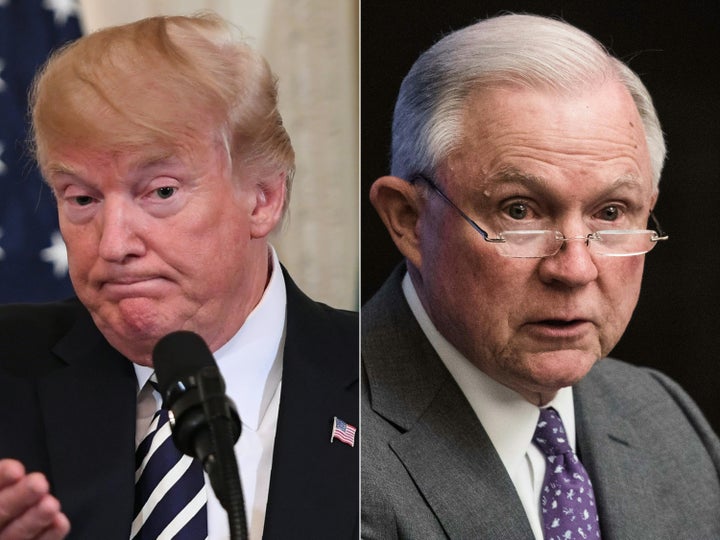 In a series of tweets, the president accused his attorney general of hurting Republicans' chances in the upcoming midterm elections by obtaining indictments of two GOP lawmakers up for re-election.
"Two long running, Obama era, investigations of two very popular Republican Congressmen were brought to a well publicized charge, just ahead of the Mid-Terms, by the Jeff Sessions Justice Department," Trump tweeted. "Two easy wins now in doubt because there is not enough time. Good job Jeff......"
The president's comments referred to Reps. Duncan Hunter (R-Calif.) and Chris Collins (R-N.Y.), who were indicted last month in two separate cases.
Both congressmen have pleaded not guilty.
Collins initially planned to run for re-election as he fought the charges, but he has since decided to suspend his campaign. Hunter has continued his re-election bid.
Trump's attack on Sessions is the latest in a worsening feud between the president and the attorney general. Following the convictions of former Trump allies Paul Manafort and Michael Cohen in August, the president threatened to intervene in the Justice Department and publicly questioned "what kind of man" Sessions was.
Sessions fought back publicly, saying that he would not allow politics to influence the Justice Department.
In an interview with Bloomberg last week, Trump said he does "question what is Jeff doing." He declined to answer whether he would replace the attorney general after the November elections.
Popular in the Community