President Donald Trump officially recognized Jerusalem as Israel's capital on Wednesday and directed the State Department to move the U.S. Embassy in Israel there from Tel Aviv.
The decision marks a controversial shift in U.S. policy that threatens to further inflame Israeli-Palestinian tensions.
The move is meant to signal "the beginning of a new approach to conflict between Israel and the Palestinians," Trump said Wednesday. "We cannot solve our problems by repeating the same failed strategies of the past."
He criticized former U.S. presidents for declining to recognize Jerusalem as Israel's capital, which he called a "long overdue step to advance the peace process."
Trump also vowed to help work toward a peace deal that is "acceptable to both sides," and said he would support a two-state solution if it was agreed to by both sides.
"This is nothing more or less than a recognition of reality," he said. "It is also the right thing to do."
There is no immediate timeline for when the relocation will occur. The pending move, which Trump had long offered as a promise to his evangelical voting base and pro-Israel American Jews, has already provoked outrage across the Middle East.
Palestinians took to the streets of Gaza City and Rafah, chanting "Death to America," "Death to Israel" and "Down with Trump." They burned American and Israeli flags as well as photos of Trump.
In response to Trump's announcement, Palestinian President Mahmoud Abbas condemned the move and said that the United States is withdrawing from its role as mediator in the peace process.
"The decision by President Trump will not change the reality of the city of Jerusalem and will not give any legitimacy to the Israelis on this issue," Abbas said.
Both Israelis and Palestinians lay claim to Jerusalem, but Israel has controlled the city since 1967. Most United Nations members don't recognize Israel's sovereignty over East Jerusalem, arguing instead that the city should possess international status. For decades, U.S. policy has stated that Israelis and Palestinians should negotiate the city's status among themselves.
Since Palestinians also consider Jerusalem their capital, any policy that appears to favor the Israelis' claim over the Palestinians' is extremely contentious. The status of Jerusalem has therefore long been a key issue in the peace process, and Palestinian officials have said that any change to the city's status would be destructive.
In 1995, Congress passed a law requiring the American embassy to be relocated to Jerusalem. However, every president since then has signed a national security waiver every six months to delay the move. Trump is still expected to sign the waiver, as the timing of the embassy move remains unclear and the law requires cuts to State Department funding if the deadline lapses.
Former Presidents George W. Bush and Bill Clinton made similar vows to move the embassy during their presidential campaigns, but both ultimately decided not to pursue the relocation when faced with political realities.
Trump signed the waiver to delay the relocation in June. It's not clear why he decided to recognize Jerusalem as the capital now, although the administration has signaled for weeks that a change was coming. Vice President Mike Pence is scheduled to travel to Israel later this month.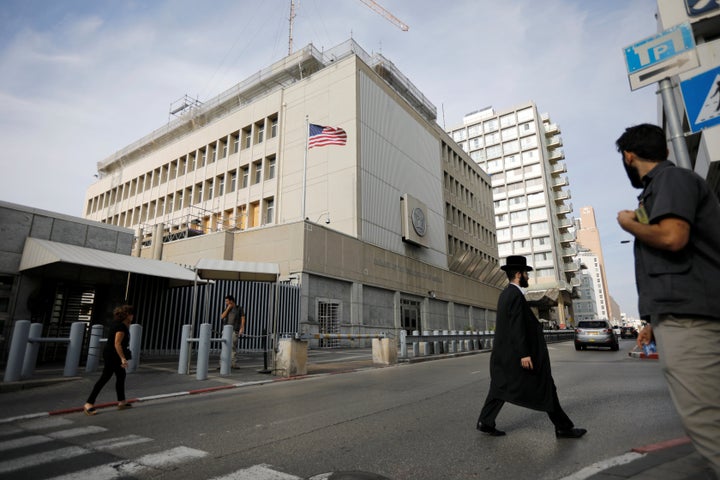 Outrage Over The Shift
Several nations and international organizations swiftly condemned the move.
Palestinian politician Hanan Ashrawi called it a "disaster."
"The peace process has failed," she said in an interview after Trump's speech.
Lebanese Prime Minister Saad Hariri also expressed his nation's disappointment in a tweet on Wednesday afternoon.
French President Emmanuel Macron said the decision was "regrettable." Macron and several other European leaders had urged Trump to reconsider his shift in policy.
Many other world leaders sounded the alarm in the lead-up to Trump's announcement as it became evident that he intended to relocate the embassy.
"Mr. Trump, Jerusalem is the red line of Muslims," Turkey's President Tayyip Erdogan said Monday. He threatened to cut Turkey's diplomatic ties with Israel. The Arab League also opposed the move, with Secretary General Ahmed Aboul Gheit saying it was a "dangerous measure that would have repercussions."
Jordan's King Abdullah II warned the Trump administration that an embassy move could derail Israeli-Palestinian peace efforts ― an issue Trump has delegated to Jared Kushner, his son-in-law and adviser.
U.S. Secretary of State Rex Tillerson and Defense Secretary Jim Mattis had reportedly cautioned that the move could endanger American diplomats and troops stationed in the Middle East and Muslim nations, The Associated Press reported.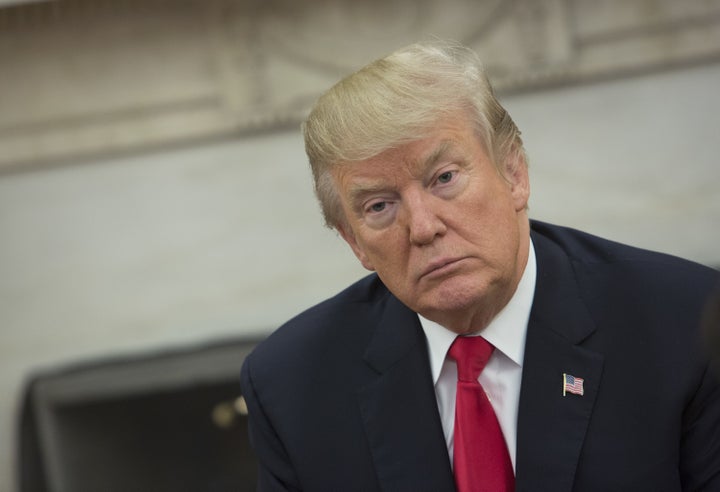 Demonstrations
In anticipation of Trump's announcement, Palestinian political factions called for three days of demonstrations against the move and urged widespread protests in city centers and at Israeli embassies.
The U.S. Consulate General in Jerusalem tweeted on Tuesday that U.S. citizens should avoid areas where crowds have gathered to demonstrate. The statement also issued restrictions on U.S. government employees' personal and official travel for certain areas of Israel.
The Trump administration has made several changes in policy in an attempt to cast itself as pro-Israel, including pulling out of UNESCO, the United Nations cultural and education agency, after accusing it of anti-Israel bias. But the decision to relocate the embassy is by far the most significant of Trump's policy changes on Israel, and one that threatens to have widespread and immediate ramifications.
However, it's unclear where in Jerusalem the embassy would be, which could present an obstacle to implementing Trump's plan. The U.S. has consular offices in Jerusalem, but it's unlikely that they would be suitable for a permanent embassy.
Moving the embassy could therefore be a process that takes years, requiring immense planning and security considerations as the U.S. looks for a new site to host its diplomatic staff.
Jesselyn Cook contributed reporting.
This article has been updated with details from Trump's Wednesday remarks and reactions from world leaders.
CORRECTION: A previous version of this article contained a photo caption saying that the U.S. embassy would be moved to east Jerusalem. It has since been removed. It is not yet known where the new embassy would be located.
Before You Go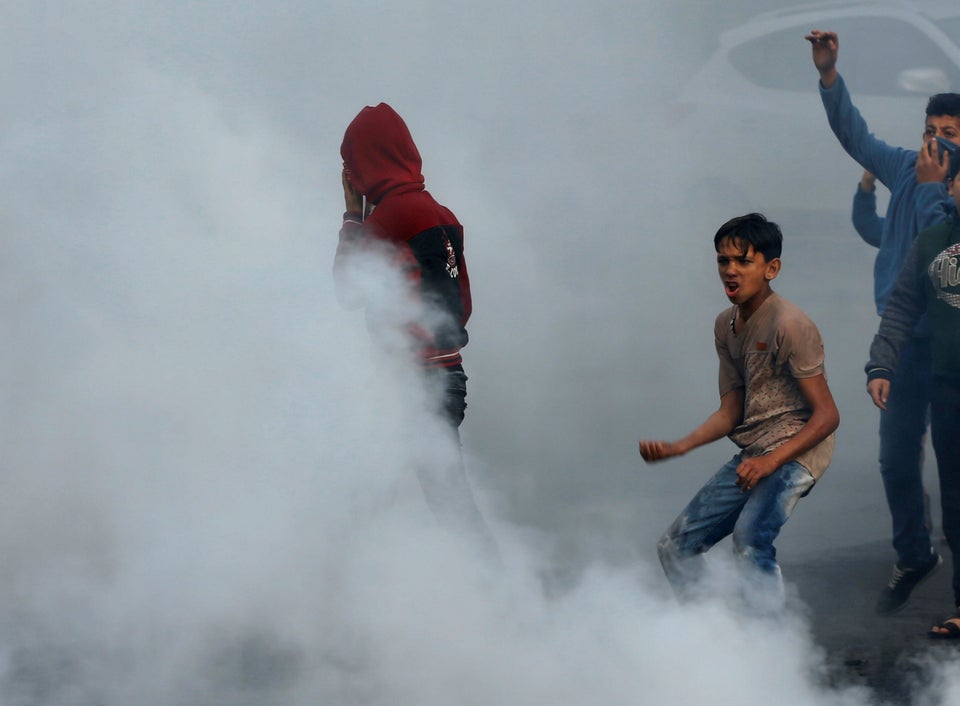 Protesters Oppose Trump's Decision To Move The U.S. Embassy To Jerusalem
Popular in the Community