President-elect Donald Trump lashed out at Rep. John Lewis (D-Ga.) on Saturday ― two days before America recognizes Martin Luther King Jr. Day ― after the civil rights leader said he doesn't see him as a "legitimate president."
Trump hit back at Lewis, suggesting that the congressman was doing a bad job of representing his district.
Trump was responding to Lewis questioning the president-elect's legitimacy during an interview with NBC News Friday after intelligence reports said Russia interfered in the presidential election. "I don't see this president-elect as a legitimate president," Lewis told Chuck Todd, host of NBC's "Meet The Press."
The backlash was swift to Trump's tweets about a man who's considered a major figure in the civil rights movement.
Rep. Keith Ellison (D-Minn.) tweeted that Trump has "no clue" about sacrifice:
Sen. Ben Sasse (Neb.), an anti-Trump Republican, tweeted that "Lewis and his 'talk' have changed the world." Sasse tweeted Friday asking Lewis to come to Trump's inauguration.
"It isn't about a man," Sasse tweeted. "It is a celebration of peaceful transfer of power."
Conservative commentator and noted Trump critic Bill Kristol compared Trump's talk about Lewis to the way he treats Russian President Vladimir Putin:
Many pointed out the irony of Trump saying Lewis was "all talk," posting photos of him marching with King and staging sit-ins:
Lewis rose to prominence as a civil rights leader after police beat him in 1965 as he crossed the Edmund Pettus Bridge in Selma, Alabama. Police attacked Lewis and hundreds of peaceful voting rights activists at the event, known as "Bloody Sunday." Lewis was beaten so badly he suffered a fractured skull. He was awarded the presidential Medal of Freedom in 2010.
This article has been updated to include reactions to Trump's tweets.
Want the top political stories every week? Subscribe to our HuffPost Politics newsletter.
Before You Go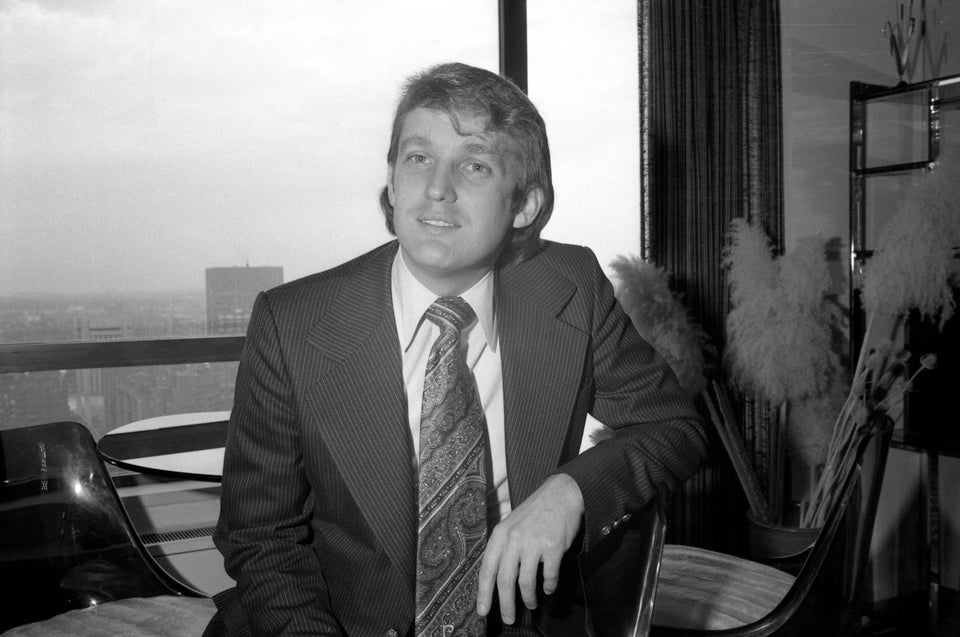 Donald Trump Over The Years
Popular in the Community