Newly released transcripts of Donald Trump Jr.'s interview with the Senate Judiciary Committee last September reveal that the president's eldest son left some room for ambiguity about whether his father knew of a controversial 2016 meeting at Trump Tower.
The transcripts released Wednesday largely focus on a meeting that Trump Jr. took in June 2016 involving a Kremlin-tied businessman's claims to have damaging information about Hillary Clinton. That event, which was reported by The New York Times last July, has since moved to the center of investigations into whether the Trump campaign colluded with Russia during the presidential campaign.
In the interview conducted by Senate committee staffers, Trump Jr. left open the possibility that his father might have known about the meeting ― something the White House has firmly denied.
Below is the relevant portion from the 224-page transcript, with Trump Jr.'s answers preceded by "A."
Q. So you did not pass the information along to your father. Do you know if anyone else did?

A. I don't believe they did, but I don't know.

Q. Have you ever asked him if he was given this e-mail or told about this meeting?

A. No, I haven't.

Q. Has he ever told you whether he saw this e-mail or knew about this meeting?

A. Not that I recall, no.

Q. And that is something you would recall?

A. Certainly not at that time. So I mean, obviously he's aware of it now because he's read it, it's been in the papers, but that's the extent of my knowledge of his knowledge of it.
Some 2,500-plus pages of transcripts, including interviews with multiple witnesses, were released Wednesday, about two months after the House Intelligence Committee wrapped up its investigation into the possibility of Russian collusion. That Republican-controlled committee said that it found no evidence of collusion. But Democratic members of the panel said the investigation had been insufficient and the committee had not called enough witnesses or pursued all leads.
The Judiciary Committee transcripts include interviews with several others who attended the Trump Tower meeting, including Rob Goldstone, a British music publicist who said he had information about Clinton; Russian-American lobbyist Rinat Akhmetshin; and Natalia Veselnitskaya, a Russian lawyer who submitted her answers to the committee in writing.
CORRECTION: A previous version of this story mistakenly said the Senate Judiciary Committee had wrapped up its investigation. That was the House Intelligence Committee.
Before You Go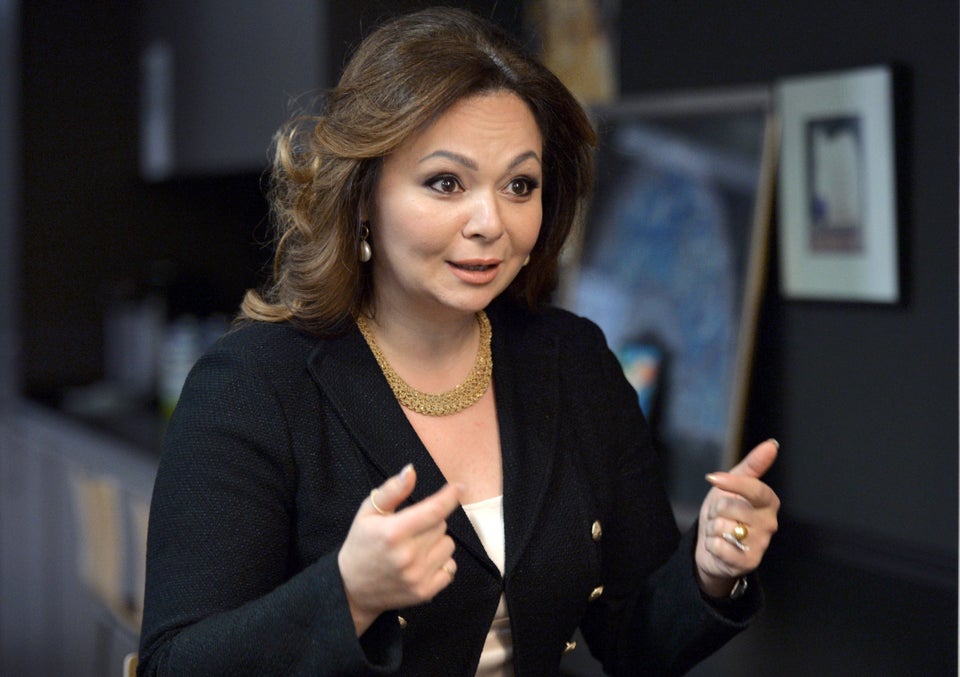 Trump Tower Meeting With Russian Lawyer
Popular in the Community