President Donald Trump continued to sow doubt about the nation's judicial system on Sunday by attacking a judge who stalled his immigration order banning refugees and people from seven Muslim-majority countries from entering the U.S.
U.S. District Judge James Robart, who was appointed by President George W. Bush, temporarily blocked Trump's order in Seattle on Friday, dealing the administration its first legal setback. The U.S. Court of Appeals for the 9th Circuit also rejected the Justice Department's request to immediately restore the travel ban late on Saturday, but it's weighing whether to keep Robart's order in place.
"Because the ban was lifted by a judge, many very bad and dangerous people may be pouring into our country. A terrible decision," Trump tweeted on Saturday, offering no evidence to back up his assertion.
The president's claim that "very bad" people may be "pouring into" the U.S. as a result of the stayed executive order isn't grounded in reality.
People abroad can't simply "rush" into the U.S. The vetting process for refugees, whom Trump bans outright, takes 18 to 24 months, on average. Immigrants from the seven countries affected by the order also can't simply enter into the U.S. without lengthy and extensive screening.
How will Trump's first 100 days impact you? Sign up for our weekly newsletter and get breaking updates on Trump's presidency by messaging us here.
Before You Go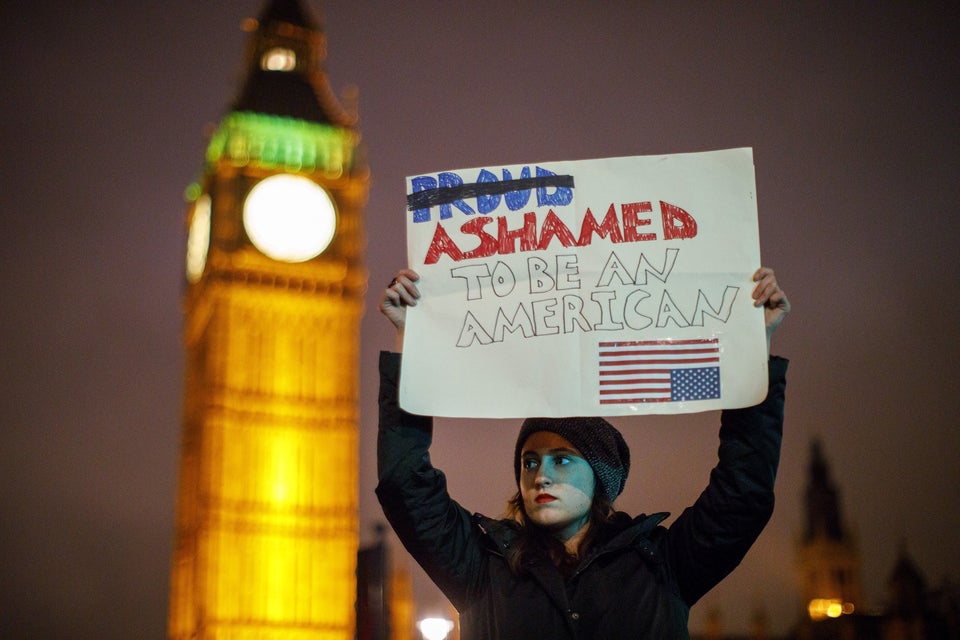 The World Protests President Trump
Popular in the Community