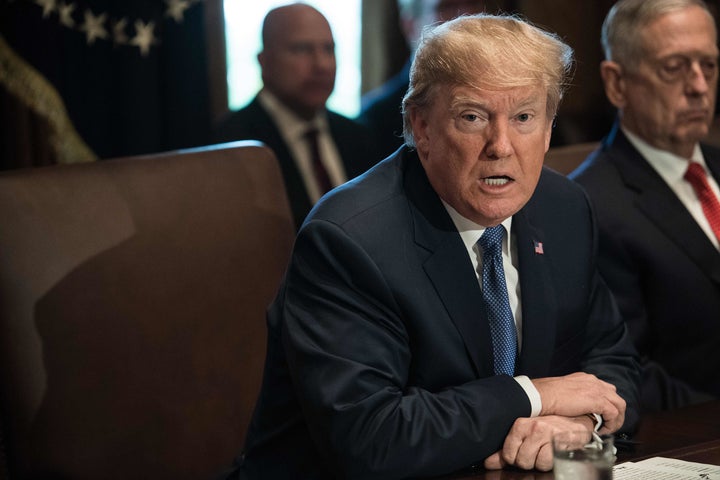 WASHINGTON ― Two days after the American Bar Association rated Leonard Steven Grasz "not qualified" to be a judge, the Senate Judiciary Committee held a confirmation hearing Wednesday for Grasz's nomination to the U.S. Court of Appeals for the 8th Circuit.
With Grasz sitting in front of the committee, Sen. Sheldon Whitehouse (D-R.I.) read aloud passages from the ABA's eight-page statement outlining why Grasz earned such a terrible and rarely designated rating by the nation's premier legal society.
"I assume you're keenly aware that you are the first Circuit Court nominee since 2006 to receive a unanimous 'not qualified' rating from the ABA?" Whitehouse asked Grasz. "And that the last nominee who had such a rating was withdrawn?"
"That is my understanding, senator," replied Grasz.
Awkward! It only got worse.
"Do you think that this is a matter as to which the committee should have no concern?" asked Whitehouse.
"I have great respect for the amount of time and effort the American Bar Association put into the process," said Grasz. "I respectfully disagree with the result."
The Rhode Island senator noted that the ABA rated Grasz "not qualified' in a unanimous 14-0 vote. He asked Grasz if he knew that was the tally.
"I'm not keenly aware of that," said Grasz. "I believe there was one abstention."
"That's why it's 14," Whitehouse replied. "There are 15 of them.... It's the full panel of 14 non-abstaining lawyers."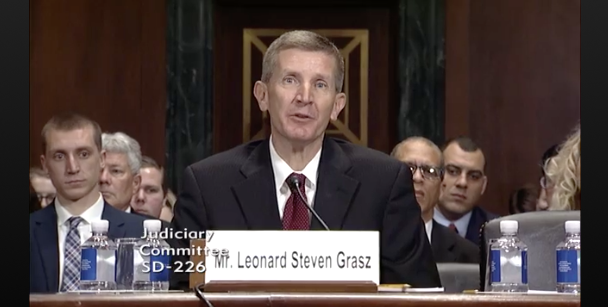 The ABA interviewed several colleagues of Grasz, who was Nebraska's chief deputy attorney general for 11 years, as part of its evaluation of his fitness to be a judge. Some described him as "gratuitously rude." Others expressed an "unusual fear" of consequences if they said anything bad about him because of his "deep connection and allegiance" to powerful politicians in Nebraska.
ABA members also raised concerns that Grasz would be "unable to separate his role as an advocate from that of a judge," given his record on such issues as abortion. Among other things, he defended Nebraska's ban on partial-birth abortion, and, in a 1999 article, he argued that lower courts should be able to overrule Supreme Court decisions on abortion rights because "abortion jurisprudence is, to a significant extent, a word game."
"In sum, the evaluators and the Committee found that temperament issues, particularly bias and lack of open-mindedness, were problematic," reads the statement submitted by Pam Bresnahan, the chair of the ABA's standing committee that reviews nominees. "The evaluators found that the people interviewed believed that the nominee's bias and the lens through which he viewed his role as a judge colored his ability to judge fairly."
White House deputy press secretary Hogan Gidley defended Grasz's nomination.
"Steve Grasz is an outstanding lawyer, who has the full-throated support of the President, both U.S. Senators from Nebraska, and lawyers on each side of the political spectrum," Gidley told HuffPost in a Wednesday statement. "The ABA claims to be non-partisan, but the facts show it cannot be trusted to fairly evaluate exceptional nominees."
Sen. Deb Fischer (R-Neb.), who recommended Grasz to Trump, told the Senate committee she was "shocked" by the ABA rating. She said she didn't come across "one single temperament issue" when she talked to Nebraskans about Grasz.
"I am sad to say that, after thoroughly examining the substance of the ABA's report, it is evident to me the ABA evaluation of Mr. Grasz was a baseless political character assassination," Fischer said.
But Whitehouse pointed out that 40 of the 42 judicial nominees Trump has put forward so far have gotten "qualified" or well qualified" ratings by the ABA. (Charles Goodwin, Trump's pick for a district court in Oklahoma, was the other nominee rated "not qualified.")
"It would be hard for the committee to ascribe the outcome in this case to a general partisanship of the ABA process," said the Democratic senator. "It would not be consistent with the facts."
It's up to the White House to decide if it wants to plow ahead with Grasz. If the president doesn't withdraw his nomination, the Judiciary Committee could vote to advance him to the full Senate in a matter of weeks.
Sen. Chuck Grassley (R-Iowa), who chairs the committee, said Wednesday that he invited ABA representatives to testify at a Nov. 15 hearing about their Grasz rating. They accepted, he said, so that hearing will happen before Grasz is scheduled for his committee vote.
This story has been updated to include Grassley's comments.
Before You Go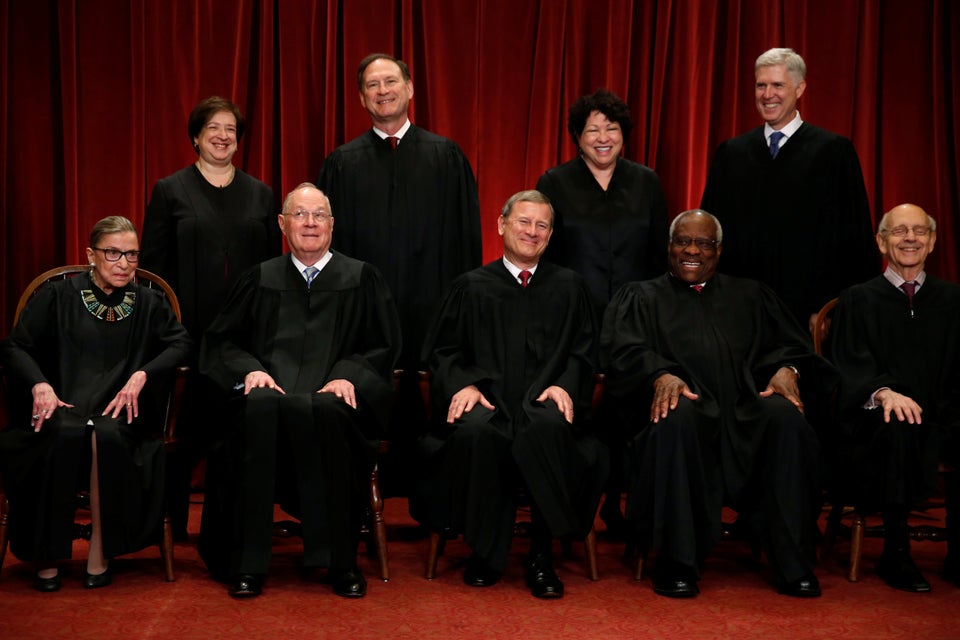 The Supreme Court's 'Family' Photos
Popular in the Community