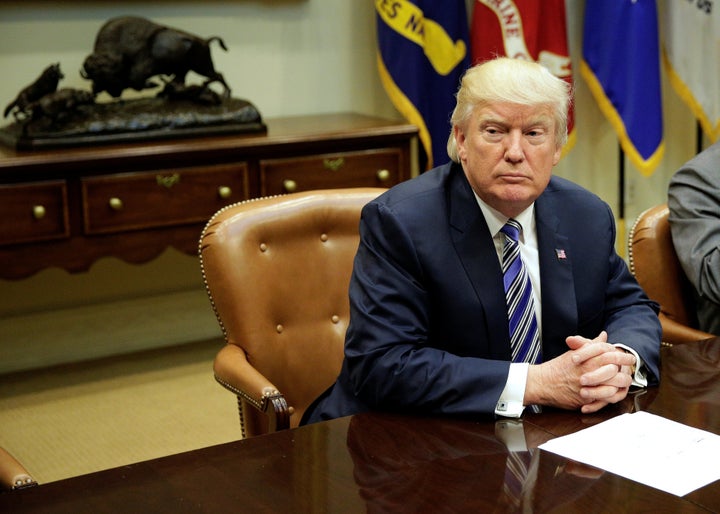 WASHINGTON ― Progressive groups that banded together for the Women's March on Washington in January are teaming up again: They want to take down one of President Donald Trump's anti-choice, anti-LGBTQ judicial nominees.
Trump has nominated John Bush, a Kentucky lawyer, to the U.S. Court of Appeals for the 6th Circuit. On Wednesday, 10 organizations urged Democrats on the Senate Judiciary Committee to reject the nominee.
"Bush has expressed biased and offensive positions on wide-ranging issues," reads a letter from the groups, including NARAL Pro-Choice America, the American Federation of Teachers and MoveOn.
"He likened abortion to slavery, calling these issues 'the two greatest tragedies in our country,'" the letter continues. "He applauded [former GOP presidential contender] Mike Huckabee for saying he 'strongly disagree[s]' with 'the idea of same-sex marriage.' Writing about the 2016 election, Bush claimed that Democrats were just trying to 'substitute woman for Black.'"
The full letter is here (story continues below):
A White House spokeswoman did not respond to a request for comment.
Progressive groups dug up many of these details about Bush from a blog he maintained on a right-wing website called Elephants in the Bluegrass. He used the pseudonym "G. Morris," which he disclosed in a questionnaire that all judicial nominees submit to the Judiciary Committee.
The organizations plan to mobilize their members ― millions of people ― to pressure Democrats and Republicans on the committee to reject Bush. NARAL, which is leading the campaign, has dubbed him a "shady blogger" and is publicizing his record of pushing anti-choice policies during his time with the conservative Center For Constitutional Jurisprudence.
Another group, the Leadership Conference on Civil and Human Rights, announced Wednesday that it will also fight Bush's nomination.
"John K. Bush is unworthy of a lifetime appointment as a federal judge," said Vanita Gupta, the organization's president and CEO. "His extreme ideology and record clearly shows an open and unabashed hostility to women and LGBT people, campaign finance reform, and Democrats. ... We urge the Senate to reject this nominee."
Trump nominated Bush in early May, but the Judiciary Committee hasn't scheduled his nomination hearing yet. A spokeswoman for Sen. Chuck Grassley (R-Iowa), who chairs the committee, did not respond to a request for comment on when it might happen.
Sen. Dianne Feinstein of California, the committee's top Democrat, told HuffPost that Bush will get his hearing next week and that his writings raise "serious questions."
"I share concerns about the hostility to a woman's right to make her own health care decisions that Mr. Bush exhibited in his personal writings," Feinstein said in a statement. "Some of Mr. Bush's writings raise serious questions about whether he has the temperament and ability to be an independent judge and follow the law. We will be examining these and other writings before his hearing next week."
Denying Bush a court seat will be an uphill battle for progressives because Republicans control the Senate. But if they can sway all Democrats to oppose Bush, it would only take three Republicans siding with them to kill his nomination when (or if) it comes before the full Senate. A handful of GOP senators support abortion rights, and moderates may have issues with some of Bush's past remarks.
For now, progressives are focused on building momentum against Bush before he faces the committee with the power to approve or deny his nomination.
"In sum, John Bush is an extreme and biased nominee who also lacks the independence and temperament to be appointed to a lifetime position on the federal bench," reads their letter. "President Trump is trying to use federal court nominations to elevate his extreme agenda; Bush's record makes it clear that he will be nothing more than a rubber stamp."
This article has been updated with comment from Sen. Dianne Feinstein (D-Calif.).
Before You Go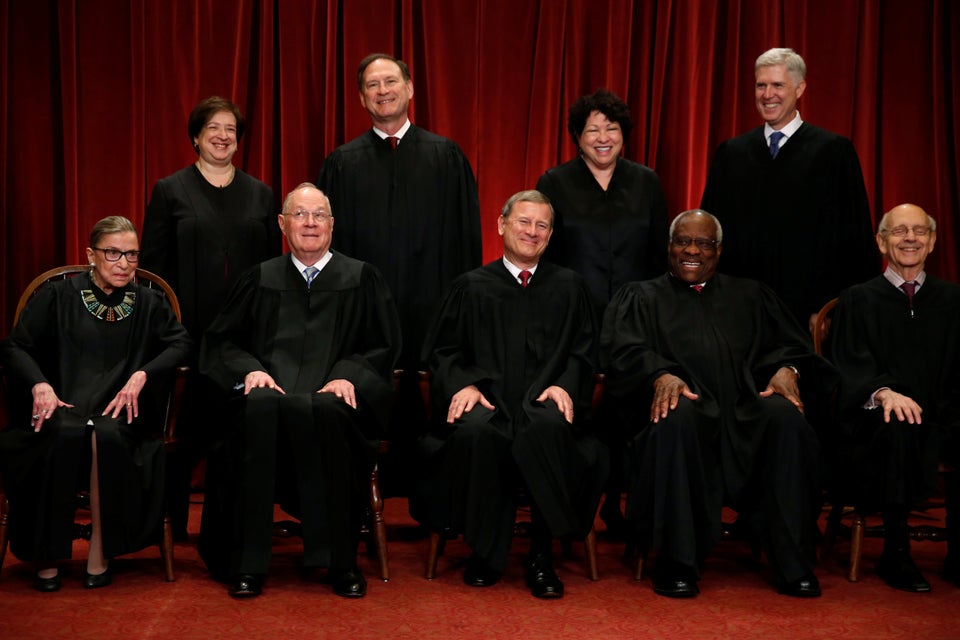 The Supreme Court's 'Family' Photos
Popular in the Community