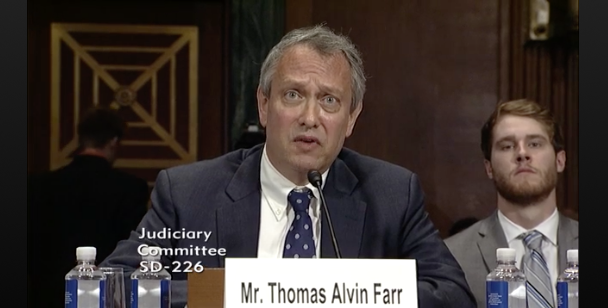 WASHINGTON ― The Senate Judiciary Committee voted Thursday to advance U.S. District Court nominee Thomas Farr, a North Carolina attorney with a long record of defending laws that weaken voting rights for African Americans.
Farr, who is President Donald Trump's choice for a lifetime seat on the U.S. District Court for the Eastern District of North Carolina, cleared the committee on a party-line vote. He now awaits confirmation by the full Senate. A spokesman for Senate Majority Leader Mitch McConnell (R-Ky.) said Friday that he wasn't sure when Farr's vote would be scheduled.
Civil rights groups and the Congressional Black Caucus are outraged by Farr's nomination, claiming he has built a 38-year legal career on restricting voting rights and stripping protections from people of color.
Farr, 62, defended North Carolina's sweeping voter suppression law passed in 2013, one of the most restrictive in the country. The law required voters to present government-issued photo IDs in order to cast a ballot, shortened the early voting period and eliminated same-day voter registration and out-of-precinct voting.
Farr represented the state before the U.S. 4th Circuit Court of Appeals in 2016, arguing that the law "was not a nefarious thing." But the court ultimately struck down the law that year, saying it targeted African Americans "with almost surgical precision" and noted the law's correlation with data showing voting methods African Americans were most likely to use. Farr appealed to the Supreme Court, but the high court declined to hear his case.
Farr also defended a number of the state's redistricting maps that were rejected by federal courts for being racially discriminatory. As Mother Jones' Ari Berman reported, the Supreme Court struck down two of the state's congressional districts because the legislature had "packed black voters into heavily minority districts in order to reduce the influence of minorities in adjoining districts held by white Republicans." A lower court also struck down 28 state legislative districts for discriminating against black voters.
When civil rights groups sued North Carolina in 2015 for violating the National Voter Registration Act, better known as the "motor voter" law, Farr defended the state in court once again. The lawsuit alleged the state broke the law by failing to collect voter registration applications or provide online voter registration opportunities. A federal district judge ruled for the plaintiffs, stating, "Voter enfranchisement cannot be sacrificed when a citizen provides the state the necessary information to register to vote but the state turns its own procedures into a vehicle to burden that right."
Farr also has ties to the late Sen. Jesse Helms (R-N.C.), whose legacy includes opposing the Civil Rights Act and the Voting Rights Act, and leading a 16-day filibuster against naming a federal holiday after Martin Luther King Jr. Farr was Helms' campaign attorney in 1984 and 1990. In 1990, Helms sent postcards to 125,000 African American voters falsely stating they could be prosecuted and imprisoned for up to five years if they tried to vote in a precinct in which they had lived for fewer than 30 days.
The Justice Department sued the campaign, saying the mailing was intended to intimidate black voters. Farr has denied knowing about the postcards.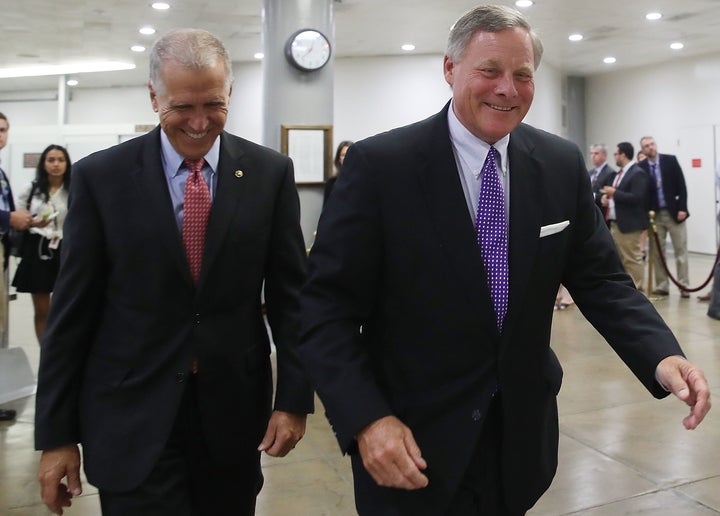 North Carolina's senators, Richard Burr and Thom Tillis, both Republicans, have thrown their support behind Farr's confirmation.
"His wealth of experience will serve North Carolina well," Burr said in a statement.
"He is impeccably qualified, and I am confident he will be an independent-minded judge committed to fairness and will faithfully apply the law," Tillis said in a statement.
But civil rights leaders say Farr is one of the worst federal court nominees they've ever seen.
"It is no exaggeration to say that had the White House deliberately sought to identify an attorney in North Carolina with a more hostile record on African- American voting rights and workers' rights than Thomas Farr, it could hardly have done so," reads a letter to senators signed by members of the Congressional Black Caucus.
William Barber, president of the North Carolina State Conference of the NAACP, said there's no reason to think Farr will be an independent voice on the bench, given how aggressively he's fought against voter protections.
"Thomas Farr has been the lead attorney in attacking every modern effort in North Carolina to empower the state's African American voters; and in most cases, he has been a public architect of the regressive and discriminatory backlash," Barber wrote to senators. "Based on his outspoken history and aggressive litigious style of opposing African Americans and the rights of the vulnerable, African Americans have no trust or faith that Thomas Farr can be independent, fair, and impartial in serving as a member of the esteemed federal judiciary."
Another group, the Leadership Conference on Civil and Human Rights, a coalition of more than 200 national organizations, also wrote a letter to all 100 U.S. senators this week urging them to vote no on Farr.
The Senate also confirmed Kevin Newsom to the U.S. 11th Circuit Court of Appeals in August. Newsom wrote a 2000 law review article equating the rationale of Roe v. Wade to Dred Scott v. Sandford, the 1857 decision upholding slavery. He also argued in a 2005 article for The Federalist Society, a right-wing legal organization, that Title IX does not protect people who face retaliation for reporting gender discrimination. The Supreme Court later rejected that position.
Before You Go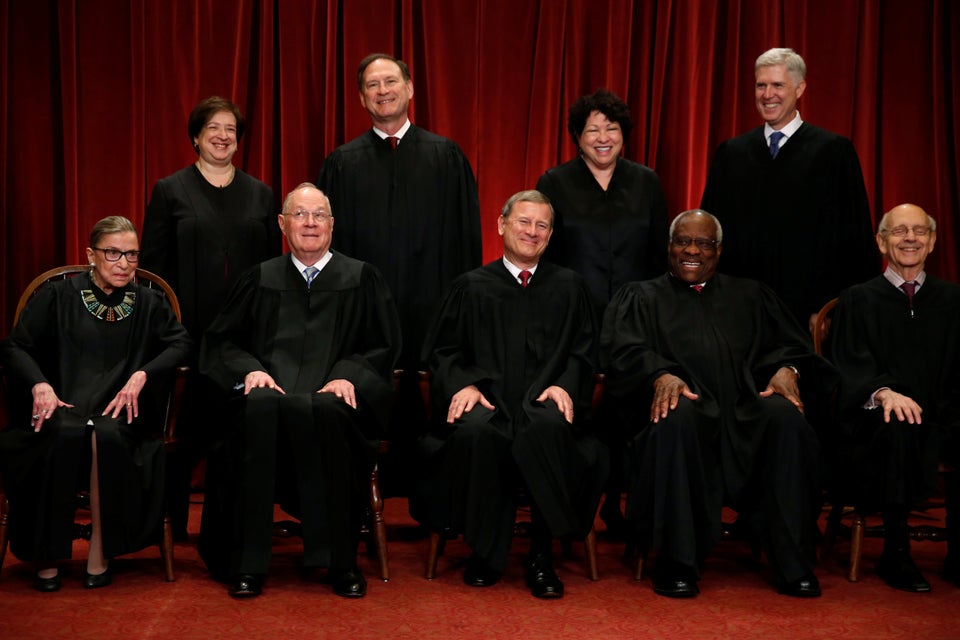 The Supreme Court's 'Family' Photos
Popular in the Community