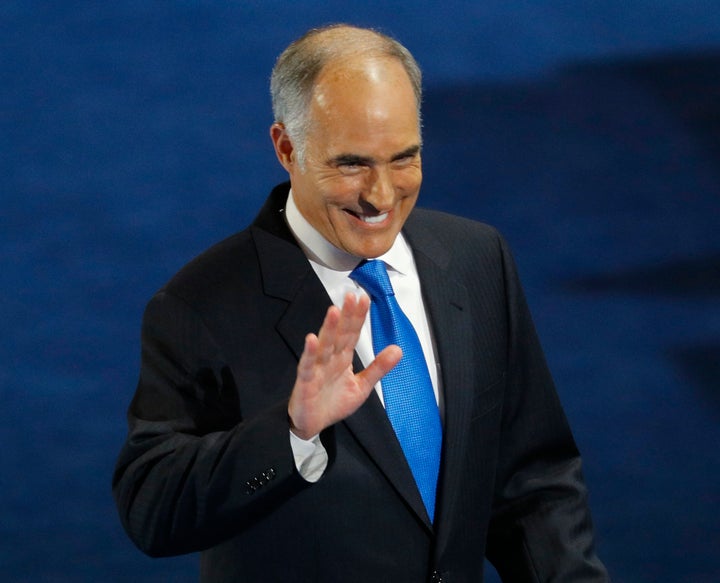 WASHINGTON ― Democrats can't do much to stop President Donald Trump's agenda in Congress. But they do have one weapon in the Senate that allows them to stop judicial nominees in their tracks ― a "blue slip" ― and a Democratic senator has already warned the White House he's prepared to use it to block a forthcoming court pick.
Trump is close to nominating David Porter to the Third Circuit Court of Appeals, a source familiar with the nomination process told HuffPost. President Barack Obama nearly nominated Porter, a Republican corporate attorney, to a district court in 2014 as part of a bipartisan package deal that also included Democratic judicial nominees. But progressive groups torpedoed that agreement by launching a campaign highlighting Porter's ties to groups opposed to abortion rights, LGBTQ rights and gun control.
Porter's nomination to the Third Circuit is expected to be announced in the next couple of weeks, per this source, and is being pushed by Sen. Pat Toomey (R-Pa.), one of Porter's home-state senators.
Here's where the blue slip comes in.
There's a longstanding tradition in the Senate Judiciary Committee that requires both home-state senators of a judicial nominee to turn in a blue slip ― literally, a blue piece of paper ― to signal support for moving forward with the nominee. Without blue slips from both senators, the nominee won't get a hearing, and the nomination is effectively dead. Blue slips amount to giving a single senator veto power over a president's court pick.
Sen. Bob Casey (D-Pa.), Porter's other home-state senator, has warned the White House he's prepared to withhold Porter's blue slip if Trump nominates him.
Casey has "serious concerns" with this nomination, said the source.
Among other things, Porter led the Federalist Society's Pittsburgh Lawyers Chapter, helped found a coalition that tried to stop Supreme Court Justice Sonia Sotomayor's confirmation, and has been a contributor and trustee at the conservative Center for Vision and Values.
A White House spokeswoman did not respond to a request for comment. Spokespeople for Toomey and for Casey did not respond to requests for comment.
"Blue slips are one of the few weapons that are left to protect the minority's rights."
Toomey knows a thing or two about blue slips. He refused to turn in his blue slip for Obama's nominee to the Third Circuit, Rebecca Haywood. As a result, she never got a committee hearing and her nomination was returned to Obama.
GOP senators withheld their blue slips for a couple of reasons: to slight Obama, and to keep as many court seats open as possible for a future Republican president to fill with conservative picks.
The problem with leaving court seats empty, though, is that the vacancies cause work to pile up, stretching the judicial branch to its limits. Regular people's cases get delayed for years, and sitting judges struggle with burnout.
Trump announced 10 judicial nominees this week, and the White House has signaled there's more to come soon. But this blue-slip tradition could trip up the president's plans to plow ahead with filling up courts with the judges he wants.
There are 12 states with one Republican and one Democratic senator (that's including Maine, which is represented by Republican Sen. Susan Collins and independent Sen. Angus King). There's another 18 states with two Democratic senators. In any of those cases, a single Democratic senator could hold up a judicial nominee from his or her home state indefinitely.
"Blue slips are one of the few weapons that are left to protect the minority's rights," said Carl Tobias, a University of Richmond law professor and an expert on the judicial nominations process. "They also protect home state senators' prerogatives to affect who is nominated from their states, which could be important for GOP senators who disagree with Trump."
Of course, it's possible that the chairman of the Senate Judiciary Committee, Chuck Grassley (R-Iowa), may decide to do away with the blue-slip tradition if Democrats use it to block lots of nominees. It's not a fixed rule.
There have been different interpretations of the blue-slip tradition over the years, too. In the 1980s, for example, a single senator's failure to return a blue slip wouldn't necessarily stop the committee from moving forward on a judicial nominee. But mostly, the committee has required both home-state senators to turn in their blue slips for a nominee to advance.
A Grassley spokeswoman did not respond to a request for comment.
If Grassley did bypass the blue-slip process, there would certainly be fallout for Republicans, particularly when they end up in the minority again. It would also signal a further erosion of longstanding Senate practices put in place to forge consensus ― something institutionalists cherish about their chamber.
"Don't forget," added Tobias, "that blue slips were honored all eight years of Obama's tenure and have a 100-year history."
Before You Go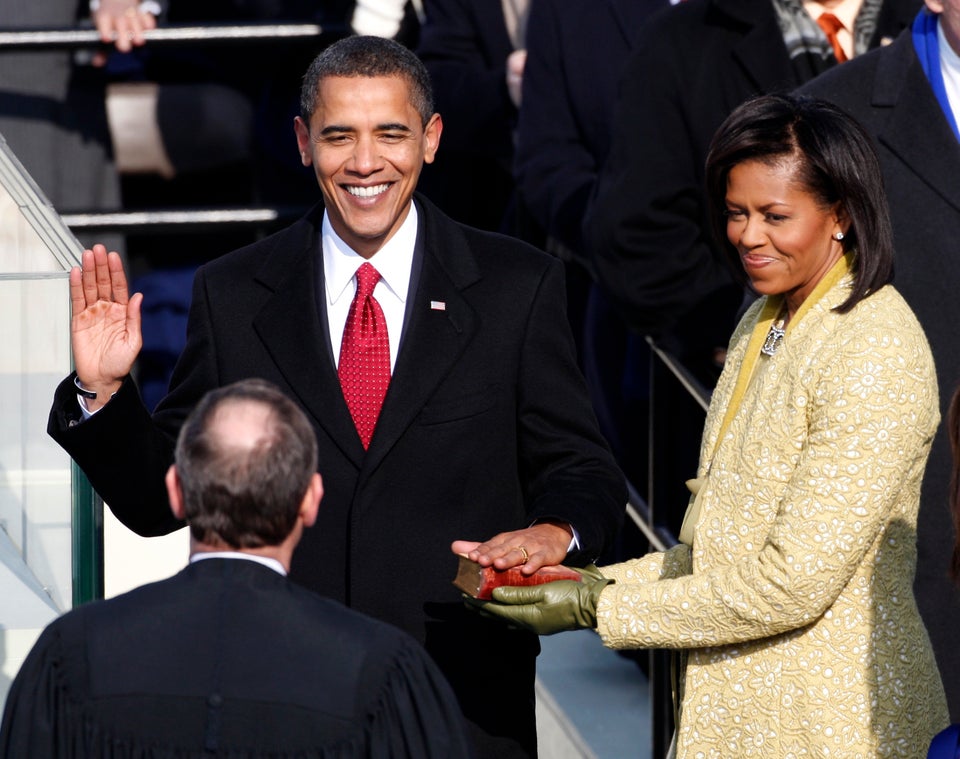 Obama And The Supreme Court Through The Years
Popular in the Community