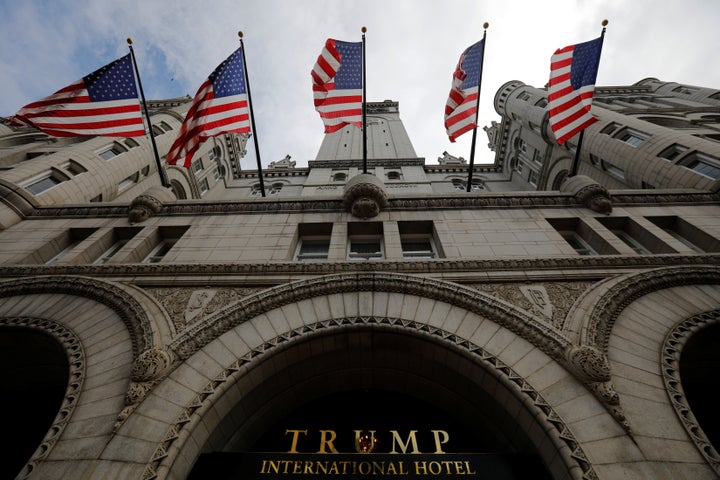 A citizen attempt to revoke President Donald Trump's Washington, D.C., liquor license was thwarted Wednesday after officials decided it couldn't belatedly rescind his selling rights over his "character."
Wednesday's decision by the District of Columbia's Alcoholic Beverage Regulation Administration comes in response to a complaint filed in June by five local religious leaders and two retired judges. In it, they argued that the president's license to sell liquor at his Trump International Hotel in the nation's capital should be voided because he doesn't have the "good character" required by law for the license.
Had the board approved it, Trump's hotel would have had to ditch its $100 martini ― a garish concoction of three types of vodka with three oysters and a tin of caviar ― among other cocktails all costing no less than $24 a pop.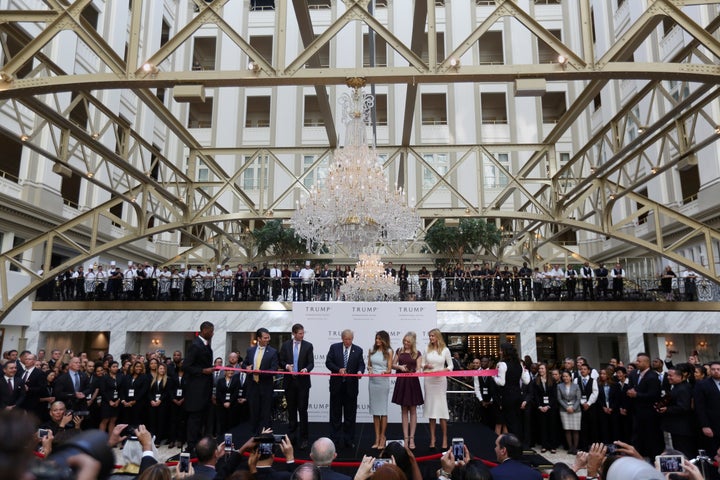 The complaint acknowledged that the character assessment is typically conducted upon granting or renewing the license but hoped the board would make an exception for Trump based on the magnitude of his alleged character flaws. He's a "nonstop, habitual and compulsive liar"; has "not removed himself from his businesses as promised" when he became president, maintaining "conflicts of interest"; and has paid $25 million to settle claims of fraud against Trump University, the complaint stated.
No dice, officials responded Wednesday.
"The Board does not agree with the assumption that a character and fitness review may be initiated at any time," the board's chair, Donovan Anderson, wrote. "The law ... states that the standards for review of 'good character' apply 'before issuing, transferring to a new owner, or renewing a license,' and the Board holds that these are the appropriate times to review the question of the fitness."
"It is important to note that all hotel license holders in the District are required to apply for renewal of their licenses by March 31, 2019 if they seek to retain them," Anderson wrote.
But this wasn't the only challenge to Trump's hotel business. The same month the liquor license challenge went out, the attorneys general for D.C. and Maryland filed a lawsuit arguing that the president is violating the Emoluments Clause of the Constitution, which bars federal officeholders from receiving financial or material benefits from foreign governments or domestic government bodies, by renting rooms and holding events for foreign officials, embassies and foreign governments at his hotel.
REAL LIFE. REAL NEWS. REAL VOICES.
Help us tell more of the stories that matter from voices that too often remain unheard.