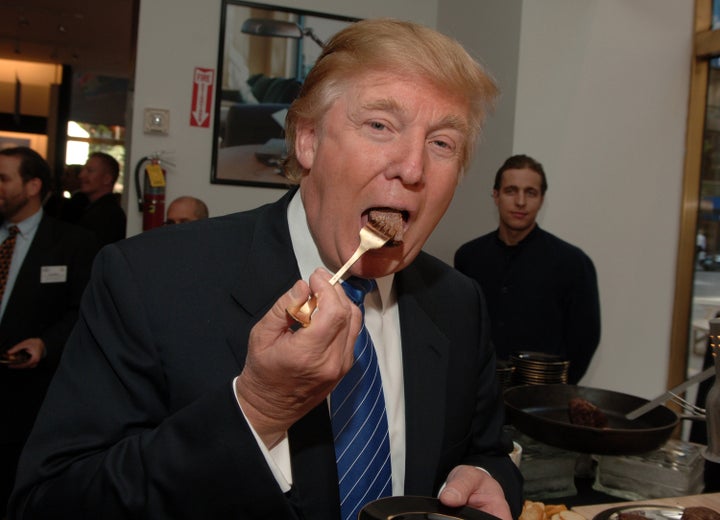 President Donald Trump's picks for the National Labor Relations Board overturned a major precedent from the Obama years Thursday, delivering a blow to labor unions and a big win to McDonald's and other large corporations.
In a 3-2 ruling, the Republican majority tightened the standards for determining when a company qualifies as a "joint employer" for the purposes of labor law. As a result, it will be harder for unions and workers to file complaints against fast-food chains or other big companies that rely on franchisees and contractors to oversee work.
The two Democratic members dissented.
Earlier this year, McDonald's was put on trial as a potential joint employer so that it might be held responsible for violating the rights of workers employed by its franchisees. That case has not been ruled on yet, and the change in precedent Thursday could knock a hole in the workers' argument.
While business groups cheered the policy change, labor groups and Democrats condemned it as a setback for worker rights.
"This shocking and brazen decision to overturn pro-worker precedent is further proof the Trump Administration will stop at nothing to line the pockets of corporations — no matter what price workers and their families are forced to pay," Sen. Patty Murray (D-Wash.), the ranking Democrat on the Senate's labor committee, said in a statement after the ruling.
The NLRB is an independent agency that referees disputes between employers and unions, though the policies it sets affect all private-sector workers, whether they're in unions or not. Trump recently filled two vacancies on the board with Republican picks, flipping the board from liberal to conservative for the first time in eight years.
The board under President Barack Obama issued a number of decisions that enraged employer groups, the joint employer ruling chief among them. The then-liberal majority said that companies shouldn't be able to dodge their responsibilities to workers by using subcontractors or franchisees. If a company at the top of the contracting chain exerts control over the working conditions at the bottom, they reasoned, then it should qualify as an employer.
The ruling Thursday reverts to an older standard for joint employment that makes it harder to hold the company at the top accountable.
The National Restaurant Association, a leading industry lobby, said Thursday that it "applauds" the new ruling. "Today's decision restores years of established law and brings back clarity for restaurants and small businesses across the country."
Popular in the Community