Following the deadliest mass shooting in modern U.S. history, President Donald Trump on Monday offered his sympathy to the victims, but made no mention of America's pervasive gun violence either in his tweets or his prepared statement from the White House.
At least 58 were dead and more than 500 injured after Stephen Paddock, 64, began shooting at the thousands of attendees of the Route 91 Harvest Festival from the 32nd floor of a nearby hotel in Las Vegas. When police breached his room at the Mandalay Bay hotel, they said they found Paddock dead of an apparent self-inflicted wound. He had at least 10 guns, they added.
Some hours after his tweet Monday morning, Trump read prepared remarks from the White House, called the shooting "an act of pure evil" and commended first responders and local officials.
He also offered his prayers and announced that he plans to visit Las Vegas on Wednesday.
"Melania and I are praying for every American who has been hurt, wounded or lost the ones they loved so dearly in this terrible, terrible attack," he said. "We pray for the entire nation to find unity and peace, and we pray for the day when evil is banished, and the innocent are safe from hatred and from fear."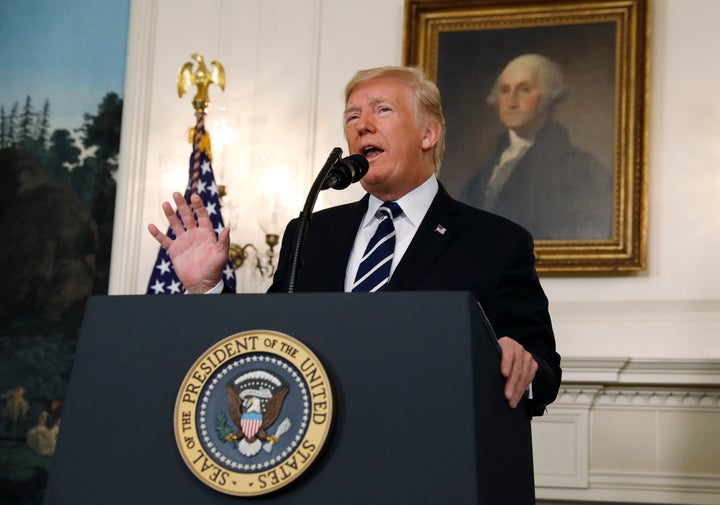 Not mentioned in statements from Trump and the White House: the issue of guns.
When asked at Monday's White House press briefing whether Trump would consider gun reforms in response to the shooting, press secretary Sarah Huckabee Sanders said it was not appropriate to discuss the matter.
"There's a time and place for a political debate, but now is the time to unite as a country," Sanders said, before offering her "thoughts and prayers."
She also said it was "premature to discuss policy when we don't know all of the facts."
Yet in the past, Trump has speculated on the motives for violence before any official information was confirmed. He decried the explosion at a London tube station last month as the work of a "loser terrorist" and used the attack to promote his own travel ban on Muslim-majority countries.
At other times, the president has been conspicuously silent in the face of atrocity. He condemned "many sides" in the Charlottesville, Virginia, white supremacist rally in August that killed a counter-protester. Two days later, he denounced racism. But in the days that followed, he returned to blaming the white supremacists and counter-protesters equally for the violence.
At Monday's press briefing, Sanders repeatedly dodged questions on why Trump had previously weighed in on gun violence without knowing all of the facts ― like in 2016, when he hastily responded to the mass shooting at the Pulse nightclub in Orlando, Florida, by promoting his then-only-proposed travel ban.
Sanders argued the situation was different because Trump was merely a presidential candidate at the time.
"There is a difference between being a candidate and being a president," she said.
CORRECTION: An earlier version of this story wrongly reported that Trump didn't immediately respond to the Charlottesville violence.
This story has been updated with Trump's remarks Monday morning and Sanders' remarks Monday afternoon.
Before You Go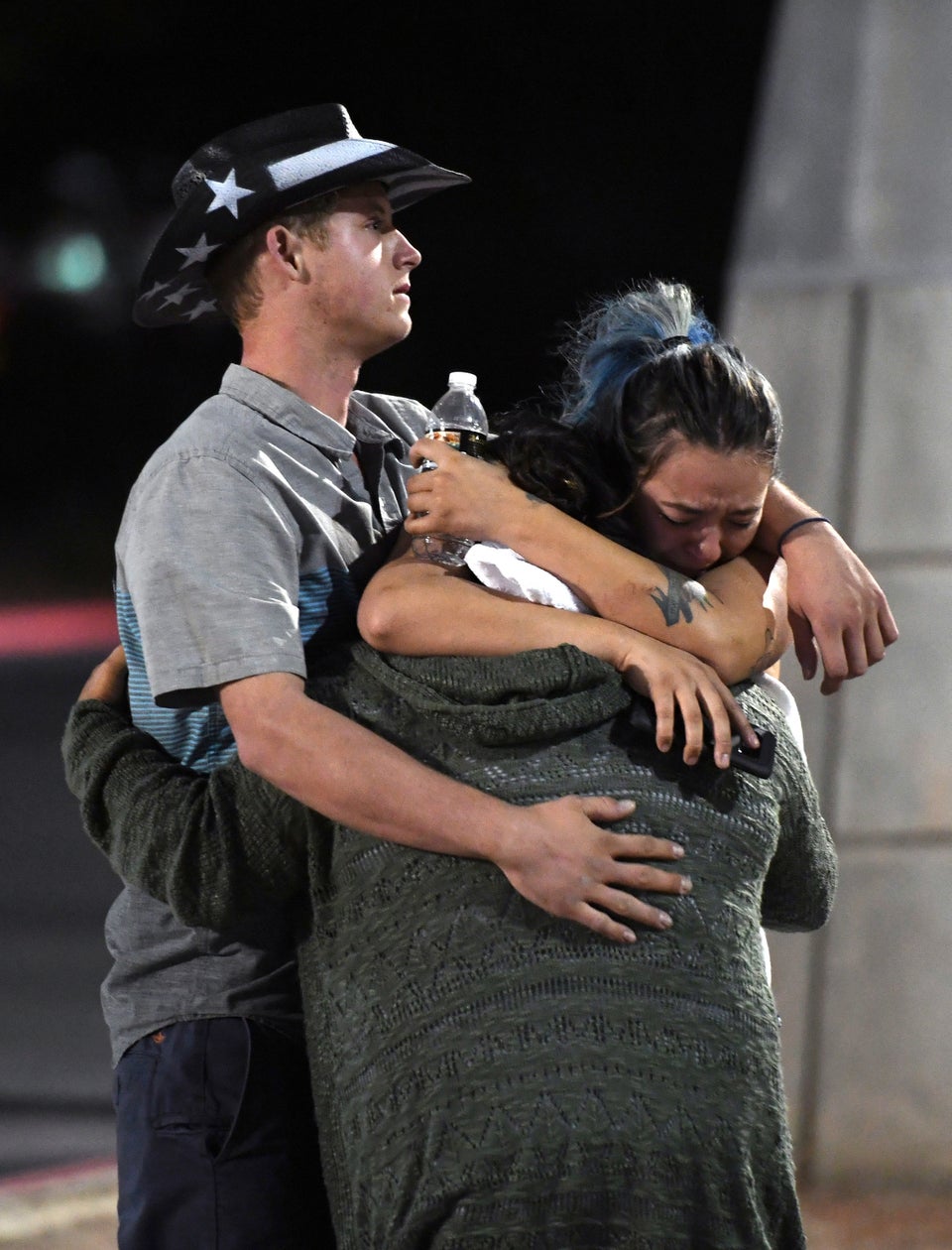 Shooting At Route 91 Harvest Festival In Las Vegas
Popular in the Community