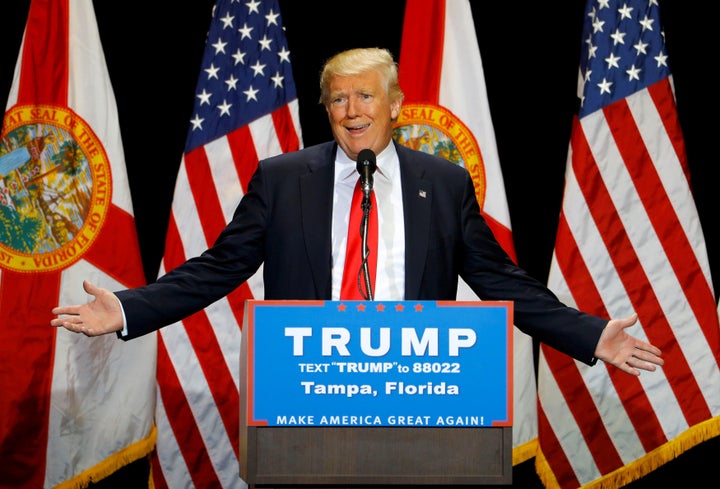 Bettina Inclan-Agen has devoted her career to GOP politics. She is the daughter of a Cuban mother and a Mexican father, and this time four years ago she was overseeing the Republican National Committee's outreach to Hispanic voters.
Today she doesn't know if she can support her party's presumptive nominee, Donald Trump.
"This is the first time in my life that I don't know what to do," Inclan-Agen said about voting in November.
"The thing that bothers me the most were his comments about the judge," she said, referencing Trump's statements that a Mexican-American judge was biased because of his heritage.
"Having a kid, I thought, what if my son was 10 years old?" she said. "How do I explain that to him? How do I explain that this guy who is running for president doesn't see you as an American because your family's from Mexico?"
Trump desperately needs a strong showing with the Latino community if he is to have a chance in the general election. But without top Latino Republican officials amplifying his message or activating their networks of donors and supporters, an already difficult task may become nearly impossible.
For this story, The Huffington Post interviewed and surveyed public statements by 49 of the country's most influential Latino Republicans, as identified by the conservative site Newsmax. Three-quarters of them either explicitly stated they are not currently supporting Trump or would not comment on his campaign at all.
Of the remaining 11, three said they will support "the Republican nominee" without citing Trump by name, and five others said they support Trump despite having major reservations.
That leaves just three of 49 who are willing to support Trump by name with no major reservations: Jennifer Korn, deputy political director at the RNC; Rep. Alex Mooney, a tea party-backed freshman congressman from West Virginia; and Gus Barreiro, a former state legislator from Florida.
"How do I explain that this guy who is running for president doesn't see you as an American because your family's from Mexico?"
"I'm not on the anti-Trump movement like some of my colleagues who I talk to every day, but I'm far from an endorsement," said Leslie Sanchez, a Republican commentator for CBS News, echoing the views of many of these notable Latino conservatives who are skeptical of Trump.
None of these top figures said they will support presumptive Democratic presidential nominee Hillary Clinton. But they are highly critical of Trump, both because they are offended by his "abhorrent racist rhetoric" (as Sanchez put it) and demoralized by his campaign's poor engagement with broad swaths of the electorate -- including, but not limited to, Latinos.
"Trump is having a maddening effect of turning solid red states purple. Areas that should not have gone in that direction for the next 30 years, he's managed to do in about four months," Sanchez said, citing survey work she did in Texas in April.
"Some of the Republican pollsters I talked to there said this should not be happening for at least a generation by natural demographic growth," she added. "Trump has accelerated that by underperforming in traditionally conservative Latino households."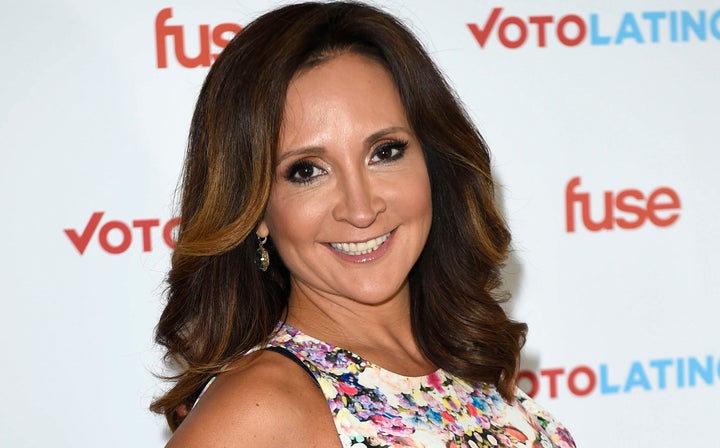 A number of influential Latino Republicans have firmly ruled out supporting their party's presumptive nominee.
"I think Donald Trump will be a train wreck for America. I have no respect for him," said megadonor Felix Sabates.
Referencing his two young daughters, Rep. Carlos Curbelo of Florida remarked, "I could never look them in the eye and tell them that I support someone so crass and insulting and offensive."
Some go even further. Wealthy Latino GOP donor Mike Fernandez offered to support Trump "when hell freezes over."
"Oh, no, but is that not where he resides?" he added.
Conservative activist Lauro Garza regularly describes Trump as an operative of white supremacist groups.
Still others have adopted what might be described as quasi-nonendorsements.
"I will vote for him," said Rep. Bill Flores of Texas, "but in terms of getting my endorsement, I don't endorse people that bash a judge based on his ethnic heritage."
When asked merely to clarify whether former Attorney General Alberto Gonzales has publicly backed Trump's campaign, a Gonzales aide told HuffPost, "He has no position."
The majority of these conservative Latinos hold out hope that Trump's campaign might eventually shift its tone and tactics.
"I feel there are some very valid aspects to his candidacy," New York Assemblyman Pete Lopez said. "However, I am concerned about his conduct and his demeanor. I would say to him: 'self-discipline, self-control need to be a part of engaging meaningfully in this arena, and you can show strength but you don't need to be diminishing people as you do.'"
Utah Attorney General Sean Reyes released a statement in May lauding the jurists who Trump said he would consider appointing to the Supreme Court. But an aide to Reyes, Alan Crooks, told HuffPost the statement should not be mistaken for an endorsement: "The Attorney General believes that the Republican positions are very important to the Latino community, but he needs to feel more comfortable in order to endorse Trump, which puts him in a difficult position."
Also, he said, Reyes "would have liked to have seen a Latino" on Trump's list of potential Supreme Court nominees.
"Trump is having a maddening effect of turning solid red states purple. Areas that should not have gone in that direction for the next 30 years, he's managed to do in about four months."
Several Latino Republicans consider Trump the lesser of two evils.
"I'll take a gamble voting for Trump, as opposed to the crook, Hillary, and her Wall Street paymasters," conservative activist Jason Mattera said.
"I do not like all of Mr. Trump's ideas," added Carlos Perez, a Florida radio host and former Reagan aide who likened Trump to Cuban dictator Fidel Castro. "He has to calm down his temper. However, in comparison with Hillary, there is no comparison."
Indeed, some of the sharpest critiques of Trump have come from prominent Latinos who are now supporting him. This includes GOP ad-man Alex Castellanos, who earlier dubbed Trump a "strongman" who is "not a Republican or a conservative," but is now overseeing a pro-Trump super PAC; Idaho congressman Raul Labrador, who has called Trump's rhetoric "morally abhorrent"; and New Mexico Lt. Gov. John Sanchez, who said he will be supporting the Republican nominee despite his "inaccurate and really divisive" statements.
Their conversions may be a source of optimism for Trump's camp, a sign that leading Latino Republicans might come around in the end despite their displeasure with his campaign.
But the shift can also happen in reverse, as demonstrated by Nevada Gov. Brian Sandoval, who initially endorsed Trump before backing off earlier this month. "I will not defend the indefensible," he said in a statement.
Current Trump skeptics said time is running out for him to make changes.
"We were waiting to see if Donald Trump would tone down the rhetoric, if he would be more inclusive, if he would bring in women and Latinos to higher-level capacities in strategy, media-buying, communications, political outreach within his campaign organization," Sanchez said.
"Right now, the Latino conservative business leaders I speak with are willing to be convinced, they are open-minded, they are waiting for that engraved invitation to be part of a larger campaign. At every turn the Trump effort is silent," she added.
Like several others, Sanchez pointed to July's Republican convention as a singular opportunity for Trump to course correct.
"We're at the very end of the rope of waiting to see that Donald Trump will do the right thing," she said. "Increasingly I am fearful that's not going to happen."
In the meantime, preserving the GOP's Senate majority and winning other down-ballot races have become top priorities. So is coming to terms with the prospect of sitting out a presidential race.
"My grandfather was a political prisoner in Cuba," Inclan-Agen told HuffPost. "From my first memory, I recall him talking about how great America is; how in this country we have the right to vote; how my family was exiled from their country and they didn't have any political power; how they didn't have this right to vote. The thought of not exercising that power is chilling to me."
Popular in the Community