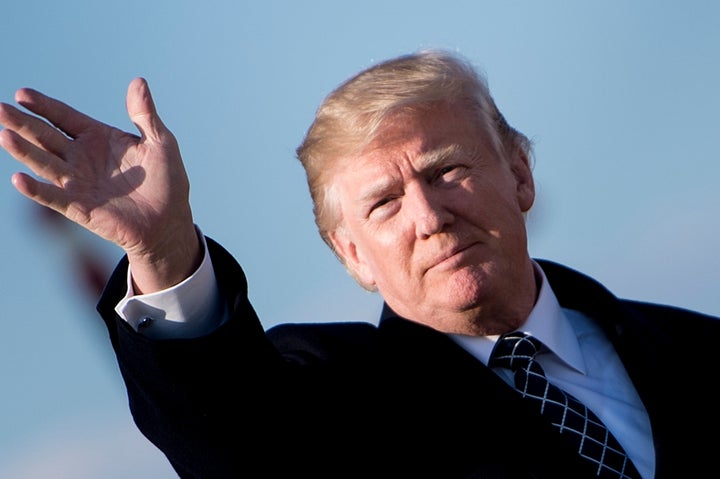 WASHINGTON ― President Donald Trump seems to be having difficulty finding lawyers to represent him in the widening probe of Russia's meddling in the 2016 presidential election. Last week, Trump's lead attorney for the special counsel investigation, John Dowd, tendered his resignation, prompting a White House search that has yet to yield a suitable replacement. At least six lawyers in the last week have turned down an offer to represent the president.
Lawyers and legal experts say it's not hard to see why: Lawyers could place themselves at great risk by working for a client with a reputation for impulsiveness and an inability to heed advice, who tends to undercut legal strategy with haphazard public statements and an itchy Twitter finger and who, as a result, may not be worth the publicity and likely future business associated with representing a president of the United States.
"One of the things you always wonder about when you're asked to replace another lawyer is 'Why?'" said George Clark, a Washington, D.C.-based attorney specializing in legal ethics.
Clark noted that many lawyers endure guilty or ethically challenged clients ― the right to legal counsel being something attorneys strive to uphold ― but erratic clients are a whole different can of worms. Refusing to take advice from counsel, for example, is a common reason why lawyers drop clients.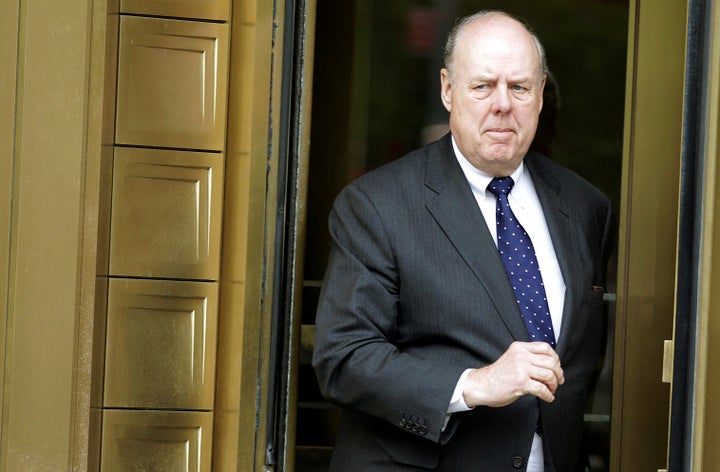 Trump's difficulties with staffing his legal team come as special counsel Robert Mueller's Russia investigation is said to be entering a critical phase. While the president has publicly embraced the prospect of sitting down for an interview with the special counsel's team, Trump's lawyers have been divided on the subject. Dowd reportedly opposed it, and his departure clears a path to begin preparations for an interview.
Trump has, in recent days, also escalated his attacks against the Russia probe, leading many to speculate that Mueller's job itself could be in peril. Last week, the president ignored cautioning from his counsel and lashed out at Mueller by name for the first time.
Further complicating the search for lawyers is that representing Trump could present a conflict of interest, since the existing clients of high-profile and seasoned litigators may already be connected to individuals under investigation. Attorneys Joe diGenova and his wife Victoria Toensing, for example, were ultimately unable to represent the president as was previously announced, due to conflicts of interest with the case.
Robert Rizzi, a partner at Steptoe & Johnson who also teaches government ethics at Harvard Law School, declined to be interviewed for this story. But he too said there was a "good chance" he had represented or worked with many of the involved parties. Rizzi was one of a number of lawyers at prominent firms with large political practices who declined to comment to HuffPost for that reason.
"One of the things you always wonder about when you're asked to replace another lawyer is 'Why?'"
Potential candidates for Trump's legal team are likely dissuaded by other factors, too ― such as the seemingly unending upheaval in the White House and among the Cabinet agencies.
"I think everybody would agree this is turmoil, chaos, confusion. It's not good for anything," Ted Olson, who served as solicitor general in President George W. Bush's administration and who recently declined White House entreaties to join Trump's legal team, said Monday during an interview on MSNBC. "We always believe that there should be an orderly process, and of course government is not clean or orderly ever, but this seems to be beyond normal."
Jed Shugerman, a law professor at Fordham University, said that representing Trump in the Mueller probe could also threaten one's professional reputation and may even put one in legal jeopardy.
Shugerman pointed to a recent episode involving Dowd and the circumstances surrounding the firing of then-national security adviser Michael Flynn. In December, Dowd claimed he drafted a tweet for the president's Twitter account that said: "I had to fire General Flynn because he lied to the Vice President and the FBI." The tweet seemed to indicate that Trump was aware that Flynn had lied to the FBI before firing him, an admission that could bolster a possible obstruction of justice case against the president.
Dowd's explanation for why he ― and not the president ― had authored the tweet may have exposed him to questions from the special counsel, as well.
"It is difficult for one to maintain one's appearance of being an ethical lawyer while trying to represent Donald Trump," Shugerman said. "Any lawyer who has observed those episodes is going to see that joining this team at this stage runs a risk to their professional lives."
Popular in the Community