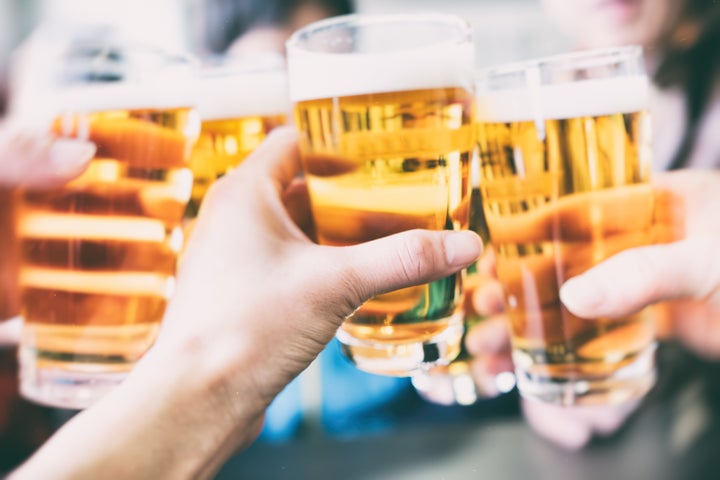 Five local religious leaders and two retired judges are challenging President Donald Trump's liquor license for his Trump International Hotel in the District of Columbia, arguing that he doesn't have the "good character" required by law for the license.
Trump, the complaint flatly states, is "not a person of good character."
The complaint, filed last month, argues that Trump is a "nonstop, habitual and compulsive liar"; has "not removed himself from his businesses as promised" when he became president, maintaining "conflicts of interest"; and has paid $25 million to settle claims of fraud against Trump University.
In addition, the complaint cites his failure to pay contractors money owed, notes that "at least 16 women have alleged that Trump sexually assaulted them" and that the president has engaged in "outright racist statements."
The complaint is "not intended to be comprehensive," it adds.
"If the 'true and actual owner of the establishment' granted a license to sell alcoholic beverages is not 'of good character,' the licensee is in violation of the law, and the Alcoholic Beverage Control Board may suspend or revoke the license," notes the complaint, which calls for revocation of the president's license.
The president is "subject to the good character requirement that applies to all other licensees," according to the complaint. "There is no statutory exception for the rich or the powerful."
The board that will rule on the complaint is staffed by seven local residents picked by Democratic Mayor Muriel Bowser.
It's not clear when the board will take up the complaint, and it's uncertain if it will have any effect. But Trump is decidedly unpopular in the District of Columbia, where he won just 4 percent of the vote in the presidential election.
Twitter's intrigued by the complaint:
The ruling means that a lawsuit by the attorneys general of Maryland and Washington, D.C. — arguing that the president has violated the emoluments clause through payments to his hotel — to proceed.
Related
Popular in the Community