President Donald Trump is slashing the refugee admissions quota to 45,000 for the 2018 fiscal year, the latest in a series of moves reducing the number of refugees who can seek safety in the United States.
Secretary of State Rex Tillerson briefed Congress on the presidential determination on Wednesday, a process that's required by law. Senior administration officials told reporters that the Department of Homeland Security is simultaneously working to enhance the vetting and screening procedures used in the refugee resettlement process, as prescribed by Trump in his various travel bans.
The new cap will go into effect on Oct. 1 and the new vetting measures are expected to be rolled out before Oct. 18, the day the 120-day refugee ban is set to expire.
The administration placed caps on geographical areas, limiting the number of refugees who could be resettled from Africa to 19,000, East Africa to 5,000, Europe and Central Asia to 2,000 and Latin America plus the Caribbean to 1,500 and the Near East and South Asia to 17,000. The move comes as more than 65 million people are displaced worldwide, which the U.N.'s refugee agency calls "unprecedented."
Administration officials said they plan to process as many refugees as they can under the ceiling, although they did note that in years past the quota hasn't always been met.
The final number was determined following disagreements between different cabinet members and branches of government, several news outlets reported. The State Department formally recommended the administration stick with the 50,000 number, Trump administration officials who spoke on condition of anonymity told The Associated Press on Sept. 21. Officials shied away from aiming any higher because they "felt that 50,000 was the highest number that would be palatable to him."
Yet the Department of Homeland Security requested a 40,000 quota. The agency is already facing a backlog of asylum requests, Politico reported, and would therefore have a hard time handling 50,000 people. Senior officials noted on the call Wednesday that some of the refugee resettlement program's resources need to be devoted to this backlog going forward.
A group of top administration members led by Stephen Miller, Trump's senior policy adviser, allegedly wanted to see a quota no higher than 15,000, according to The New York Times.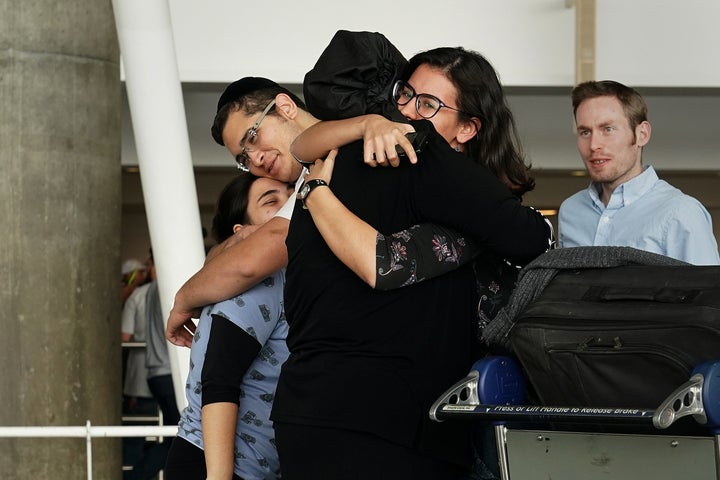 Trump has signed two executive orders establishing a travel ban on citizens from several Muslim-majority countries. The orders also halted the refugee resettlement program for 120 days and brought the annual resettlement quota down to 50,000.
Chaos ensued, upending the plans of tens of thousands of vulnerable people either waiting to travel to the U.S. or undergoing the two-year-long resettlement process.
Both bans were struck down in federal court, but the Supreme Court allowed a limited version of Trump's second ban to go into effect in July. By that time, the U.S. had already resettled about 50,000 people, so the number of people resettled since then slowed to a trickle.
He then rolled out his most drastic travel ban to date on Sunday, indefinitely limiting entry into the United States for nationals of eight countries. This ban, however, doesn't affect the refugee program.
Abbas Mohammed, 26, whose name was changed in this article because of security concerns, has been yanked around by the constant back-and-forth. An Iranian LGBT refugee living in Turkey, he began the interview process with the U.S. in November 2016. U.S. Citizenship and Immigration Services scheduled him a follow-up appointment for March 2017 ― the month Trump signed the second order.
"One week later they called me and said that all of the pre-screening USCIS interviews have been canceled," Mohammed told HuffPost. "We can call them [to follow up] but whenever we call them, they tell us that our security checks are ongoing but [have] no new information."
USCIS contacted Mohammed this summer and rescheduled his interview, but then canceled it again on Aug. 4. He says he hasn't received word since.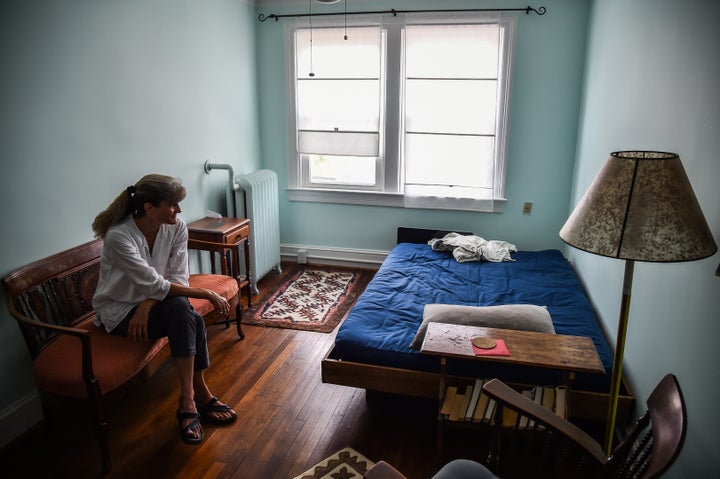 Former President Barack Obama had raised the refugee quota from 70,000 to 85,000 in fiscal year 2016 and then to 110,000 for 2017. The ceiling has never gone below 67,000 in the almost 40 years that the refugee admissions program has existed in the U.S.
Policy experts criticized Trump's decision.
"It's hard to comprehend why the administration would move to limit resettlement, when the need is greater than ever," said Betsy Fisher, policy director for the International Refugee Assistance Project. "We are abandoning desperate people in life-or-death situations, including children with medical emergencies, U.S. wartime allies, and survivors of torture."
″Historically, we have been a leader [in resettling refugees] and we do that for humanitarian reasons, national security reasons, global security reasons," Melanie Nezer, vice president of public affairs at HIAS, the Jewish refugee resettlement agency, said Monday on a call to reporters. "Since 1980, the U.S. has resettled about 3 million refugees."
Claims that refugees are a security threat have been thoroughly debunked, many advocates reiterated.
"If you enter the U.S. on an international flight from anywhere in the world and there's a refugee family or individual on that aircraft, that individual is the most thoroughly vetted individual on that aircraft," added Michael Breen, president and CEO of the Truman National Security Project.
Before You Go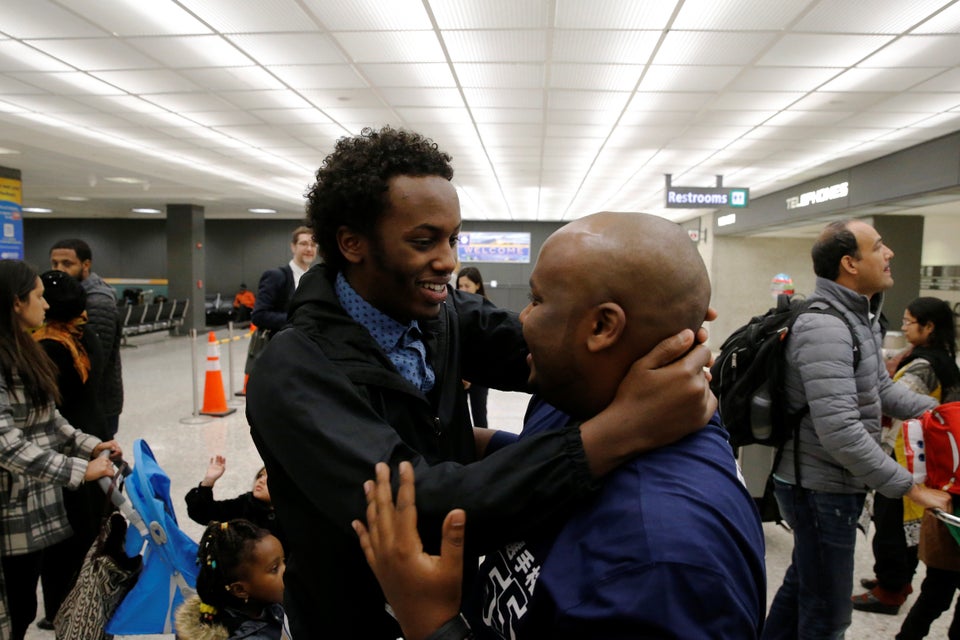 Families Reunited After Travel Ban Lifted
Popular in the Community