President Donald Trump on Wednesday finally admitted that sometimes he just has no idea what he's talking about.
In audio recordings obtained by The Washington Post, Trump told a crowd at a Missouri fundraising event about a trade meeting he recently had with Canadian Prime Minister Justin Trudeau.
"Nice guy, good-looking guy, comes in — 'Donald, we have no trade deficit.' He's very proud because everybody else, you know, we're getting killed," Trump said, according to the Post. "So, he's proud. I said, 'Wrong, Justin, you do.' I didn't even know. ... I had no idea. I just said, 'You're wrong.' You know why? Because we're so stupid. … And I thought they were smart. I said, 'You're wrong, Justin.' He said, 'Nope, we have no trade deficit.' I said, 'Well, in that case, I feel differently,' I said, 'But I don't believe it.' I sent one of our guys out, his guy, my guy, they went out, I said, 'Check, because I can't believe it.'"
Trump told his audience that he eventually admitted he was wrong, but he walked back the entire story in a tweet on Thursday.
This is hardly the first time Trump has been criticized for misinformation. While he often cites incorrect or misleading information with unflinching confidence, Wednesday's comments add confusion to already complicated trade talks.
Then again, it might not come as much of a surprise.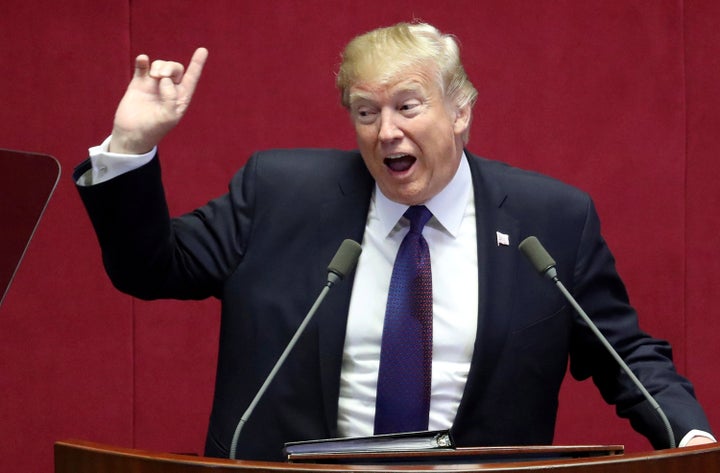 Popular in the Community