WASHINGTON ― On Friday, President Donald Trump weighed in publicly for the first time about the domestic violence allegations leveled at one of his closest aides.
Trump said he was "sad" to hear the news about Rob Porter, who was White House staff secretary until this week, but he never once condemned Porter or offered words of support to his victims.
Instead, Trump wished him well and made a point to remind everyone that Porter has said he's innocent:
We wish him well, he worked very hard. We found out about it recently and I was surprised by it, but we certainly wish him well, and it's a tough time for him. He did a very good job when he was in the White House.

And we hope he has a wonderful career, and he will have a great career ahead of him. But it was very sad when we heard about it, and certainly he's also very sad now.

He also, as you probably know, says he's innocent, and I think you have to remember that. He said very strongly yesterday that he's innocent, so you have to talk to him about that.
Porter resigned this week after his two ex-wives came forward and said he had physically and verbally abused them while they were married. One woman even provided photos of the violence she said he inflicted on her during a vacation.
Porter initially received support from White House chief of staff John Kelly, who put out a statement praising him as "a man of true integrity and honor." Only a day later, after significant public backlash, did Porter announce his resignation.
Trump's reaction is consistent with the way he and his supporters have handled other sexual misconduct allegations against powerful men.
Roy Moore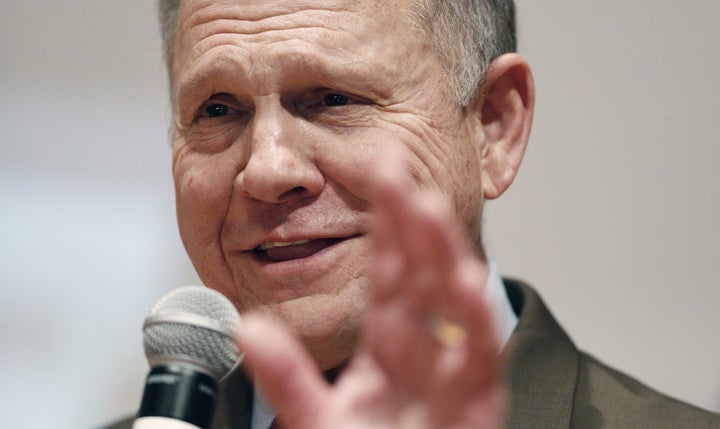 During the special election for U.S. Senate in Alabama, Roy Moore was accused of pursuing teenage girls ― including sexually assaulting them ― while he was in his 30s. Numerous women spoke out, on the record, about what he had done.
Nevertheless, Trump backed Moore ― because Moore had denied the charges.
"He says it didn't happen," Trump said of Moore. "You have to listen to him, also."
Steve Wynn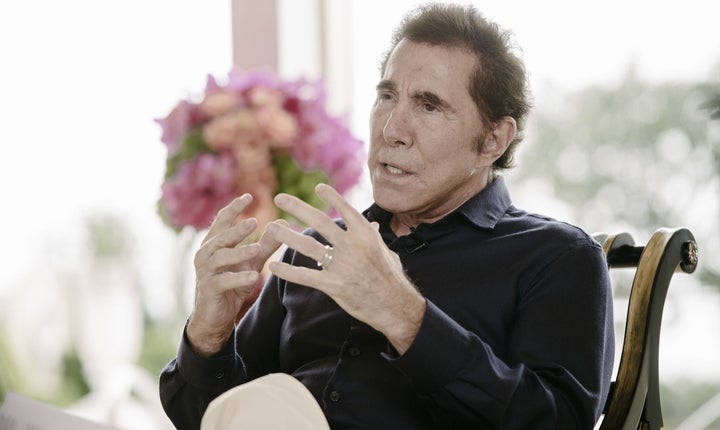 The Wall Street Journal recently reported that dozens of employees who had worked for hotel magnate Steve Wynn described behavior "that cumulatively would amount to a decades-long pattern of sexual misconduct." In one instance, Wynn paid a $7.5 million settlement to a manicurist who says he demanded she have sex with him.
Wynn was also finance chair of the Republican National Committee. Trump has yet to speak out about Wynn. Although Wynn stepped down as finance chair, the RNC refused to give up the money he had donated to the committee over the years. The RNC chair again cited the fact that Wynn had said he's innocent.
"Steve has denied these allegations. Unlike Harvey Weinstein and [former Democratic Sen.] Al Franken and others, Steve has denied them," RNC Chair Ronna Romney McDaniel said. "There is an investigation that's going to take place. He should be allowed due process. If he is found of any wrongdoing, we'll return 100 percent of that money."
Roger Ailes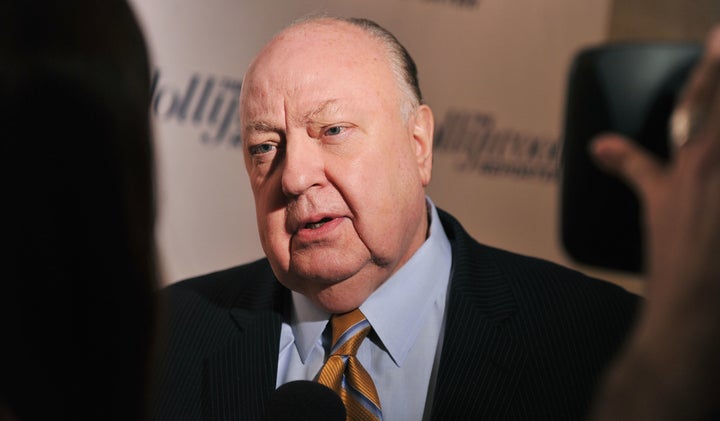 Roger Ailes stepped down as chairman of Fox News after two dozen women accused him of sexual harassment. Trump defended his longtime friend and attacked the women who had spoken out against him.
"I can tell you that some of the women that are complaining, I know how much he's helped them, and even recently," Trump said. "And when they write books that are fairly recently released, and they say wonderful things about him. And now, all of a sudden, they're saying these horrible things about him. ... It's very sad because he's a very good person. I've always found him to be just a very, very good person. And, by the way, a very, very talented person."
Mike Tyson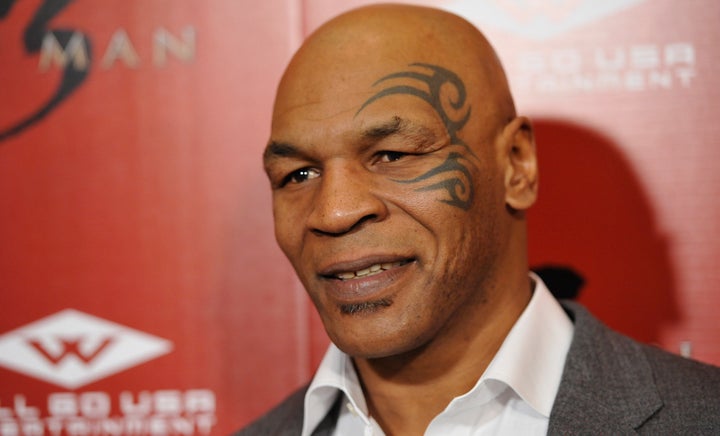 In 1992, when a jury convicted boxer Mike Tyson of raping an 18-year-old woman, Trump came to his defense. He argued that Tyson should avoid prison time and seemed to blame the woman for what happened.
"You have a young woman that was in his room, his hotel room late in the evening at her own will," Trump said. "You have a young woman who was seen dancing for the beauty contest [the next day], dancing with a big smile on her face, looked happy as could be."
Bill O'Reilly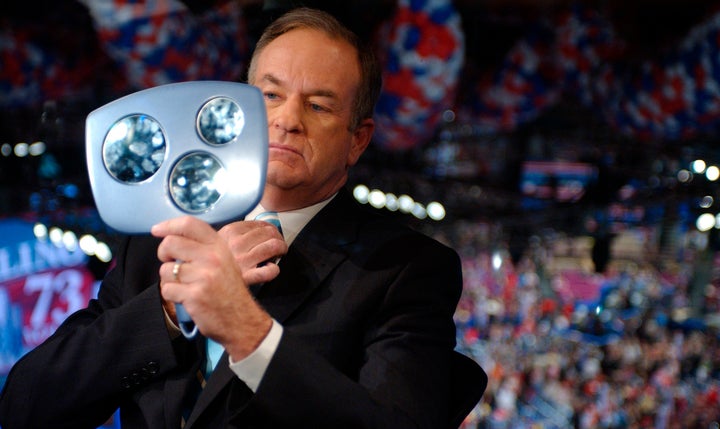 Fox News forced out host Bill O'Reilly in April, after it became public that had stood by him and helped settle several sexual harassment lawsuits over the years. An internal investigation reportedly turned up even more allegations.
Trump said that despite all this, he believed O'Reilly was innocent.
"I think he's a person I know well – he is a good person," Trump said. "I think he shouldn't have settled; personally I think he shouldn't have settled. Because you should have taken it all the way. I don't think Bill did anything wrong."
Donald Trump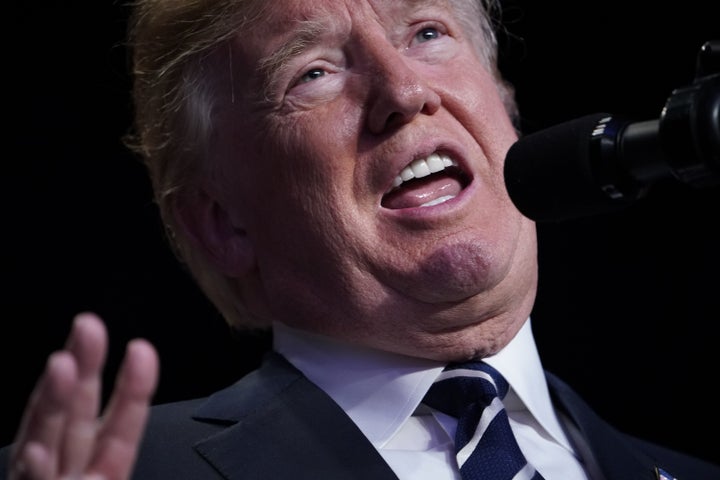 And at the end of the day, Trump is president ― even though dozens of women have come forward to say that he sexually harassed them, going back decades. Trump, of course, has denied these charges.
Popular in the Community