The Palm Beach Zoo & Conservation Society pulled its 2018 Tropical Safari Gala from Mar-a-Lago on Sunday, citing "distractions."
"We have an unyielding commitment to inspire people to act on behalf of wildlife and the natural world," the zoo's CEO and president, Andrew Aiken, said in a statement. "After thoughtful consideration by Zoo leadership, we have decided it is important that we not allow distractions to deter us from our mission and culture."
There's been growing corporate fallout over Trump's widely condemned response to the violence in Charlottesville. He took 48 hours to directly denounce the white nationalist groups that incited the violence, and during a fiery press conference just a day later, said there were "very fine people" among the white supremacist protesters.
Trump was forced to disband two White House business councils after six CEOs resigned from one of them to protest his remarks. Numerous other top business executives condemned his response to the events in Charlottesville.
Several nonprofits had fled Mar-a-Lago prior to last week's events. The Dana Farber Cancer Institute cut ties with Trump's resort earlier this year, after many of the institute's doctors protested Trump's Muslim travel ban. Other groups said the decision was not about politics but logistics.
Only two organizations have said that they still intend to hold events at Mar-a-Lago, according to the Palm Beach Post. Some are still deciding or have yet to respond to the paper's inquiries.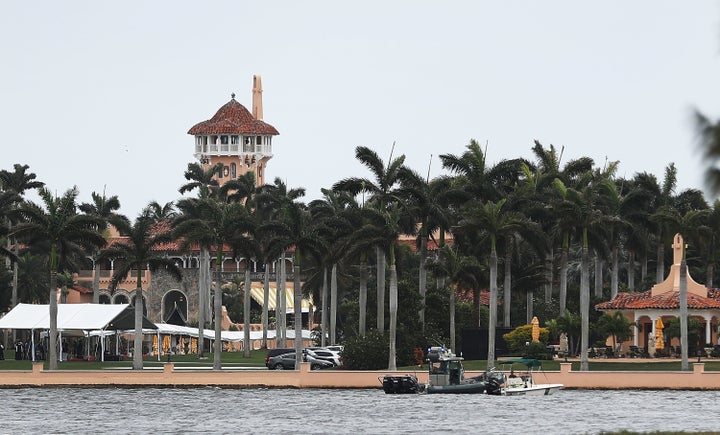 On Thursday, the head of the local chamber of commerce, Laurel Baker, said that if nonprofits "have a conscience," they should reconsider holding events at Trump's club.
"Personally, I do not feel that supporting him, directly or indirectly, speaks well of any organization," she told the Palm Beach Post.
Many organizations alluded to Trump's remarks last week in explaining their decision to relocate their event.
"The American Red Cross has decided we cannot host our annual fundraising event at Mar-a-Lago, as it has increasingly become a source of controversy and pain for many of our volunteers, employees and supporters," the organization wrote in a statement. "The Red Cross provides assistance without discrimination to all people in need, regardless of nationality, race, religious beliefs, sexual orientation, or political opinions, and we must be clear and unequivocal in our defense of that principle."
Meanwhile, the American Cancer Society cited its "values and commitment to diversity" when announcing its decision to move its gala, which it has held at Mar-a-Lago since 2007.
"It has become increasingly clear that the challenge to those values is outweighing other business considerations," the group said. 
REAL LIFE. REAL NEWS. REAL VOICES.
Help us tell more of the stories that matter from voices that too often remain unheard.
BEFORE YOU GO
PHOTO GALLERY
Powerful Signs From Charlottesville Protests Across The U.S.