Richard DeAgazio, a relatively new member of the Mar-a-Lago club, took a number of the photos and posted them on his Facebook page ― including two photos of a presidential aide carrying the "nuclear football," the nickname of a briefcase containing nuclear launch codes that is kept within reach of the president of the United States at all times.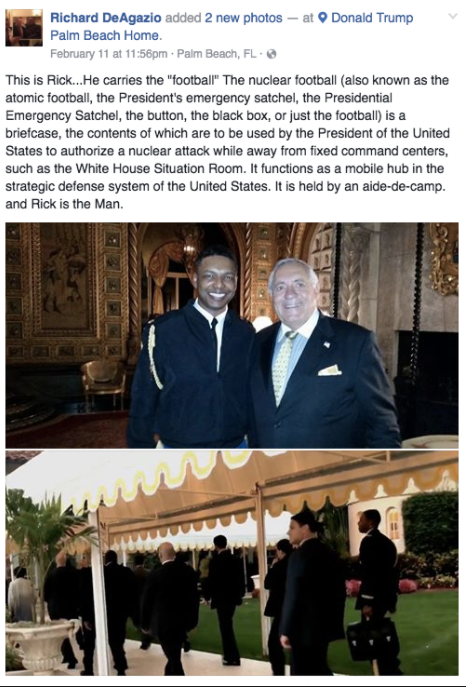 The photos, which DeAgazio shared publicly, spread like wildfire over social media on Monday. Before long, the investor removed his Facebook account, but not before The Huffington Post captured screen shots of Trump and first lady Melania Trump enjoying the evening.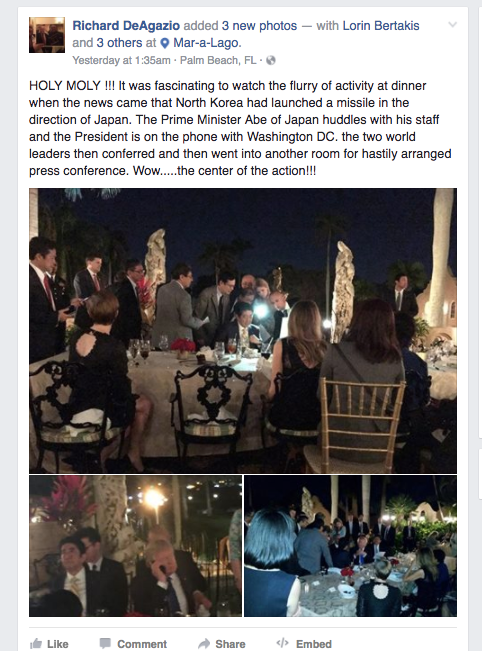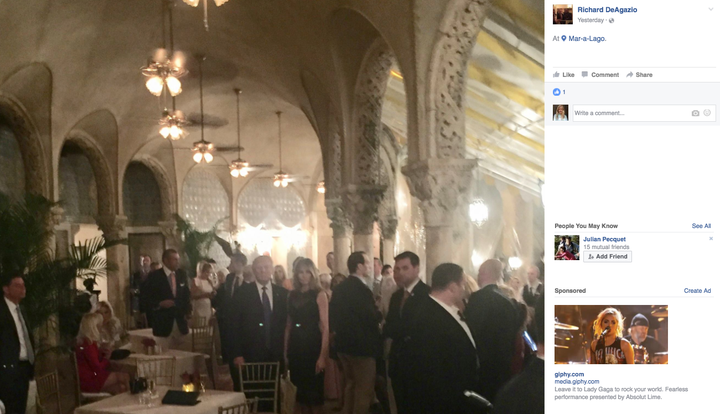 DeAgazio also took photos of Trump and Abe reviewing proposed responses to North Korea's test under the moonlight as staffers used their cell phones to make the intelligence recommendations readable.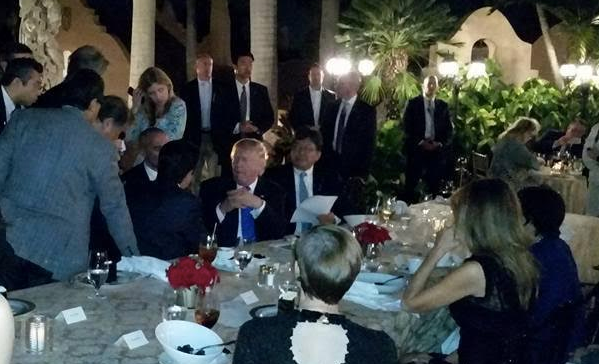 Trump's willingness to discuss a sensitive global security issue like the North Korean test in an unsecured location represented an extraordinary break with diplomatic and security protocol, which demands that sensitive intelligence matters be discussed only in rooms that are designated as Secure Compartmentalized Information Facilities, known as SCIFs (pronounced "skiffs").
For American president to hold a conversation with serious national security implications outside of a SCIF, as Trump appears to have done, is unprecedented in modern times.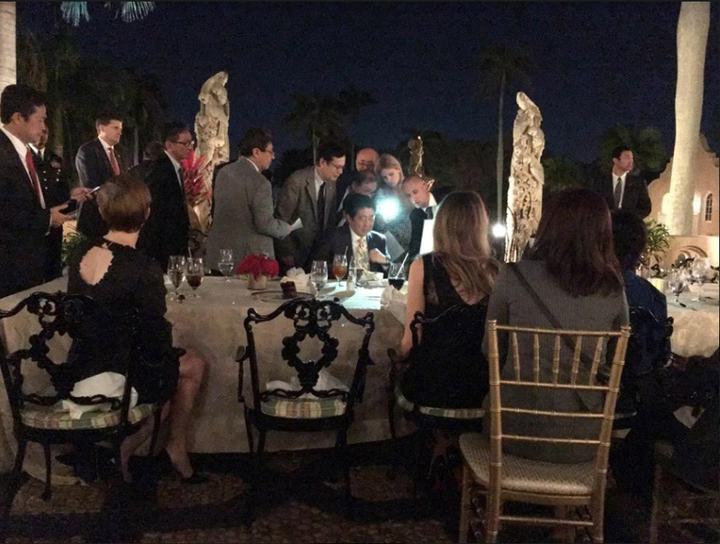 North Korea's missile test involved a new type of medium-to-long-range ballistic missile capable of carrying a nuclear warhead. The weapon, called the Pukguksong-2, reportedly landed in the Sea of Japan. Trump and Abe subsequently issued a joint response to the test, which disrupted an evening the president had planned to spend wining and dining Abe and his wife at his sprawling tropical estate.
Built by heiress Marjorie Merriweather Post in the early part of the 20th century, Mar-a-Lago was purchased by Trump in the 1980s and transformed into a very profitable private club.
Former Obama administration officials were quick to draw a contrast between how President Barack Obama made his most significant national security decisions ― hunkered down inside a SCIF with top military aides ― and how Trump appears to be making them.
Below is a tweet from Obama's first-term speechwriter, Jon Favreau.
Paul Blumenthal contributed reporting.
Support HuffPost
The Stakes Have Never Been Higher
Popular in the Community