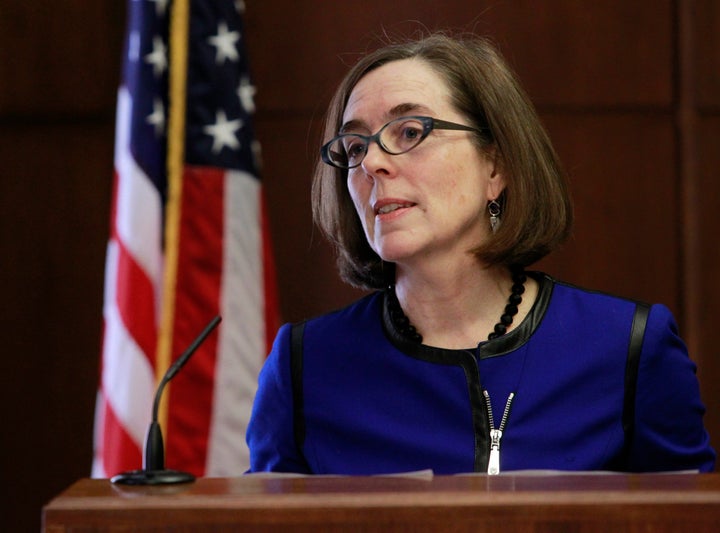 WASHINGTON ― White House press secretary Sean Spicer rattled marijuana advocates last week when he warned that the federal government may start cracking down on states that have legalized recreational marijuana.
But that's not the message President Donald Trump delivered to governors during a private breakfast at the White House on Monday.
According to one of the governors in the room, Trump repeatedly told the group he wants states to focus on crafting their own policies without fear of the federal government butting in. The president never mentioned marijuana laws, but for some, his strong defense of states' rights signaled he's not about to send the feds after states that are currently regulating the plant on their own.
"What I heard from him over and over this morning is they want to give more flexibility to the states," Oregon Gov. Kate Brown (D) told The Huffington Post in an interview. "He wants to give the states a relative amount of freedom and flexibility. So we will be asking for that around, for example, marijuana policy."
Spicer did not immediately respond to a request for comment.
Marijuana is still illegal at the federal level, but former President Barack Obama's Justice Department cleared the way for states to forge ahead on their own policies on the drug, for which there has been a dramatic rise in public support for legalization. His administration issued guidance that urged federal prosecutors not to target state-level marijuana operations. That guidance is not law, though, and it can be reversed by Trump.
Brown suggested Trump's strong belief in states rights, and background as a businessman, could be an asset for governors interested in exploring the economic benefits of legalizing recreational marijuana. Colorado, for one, added nearly $2.4 billion ― that's a B, for billion ― to the state's economy in one year.
"This is a valuable economic development tool for a number of states," she said. "It could be a job creator. Let us be in the innovators. Let us be the entrepreneurs in this arena."
Support HuffPost
The Stakes Have Never Been Higher
Before You Go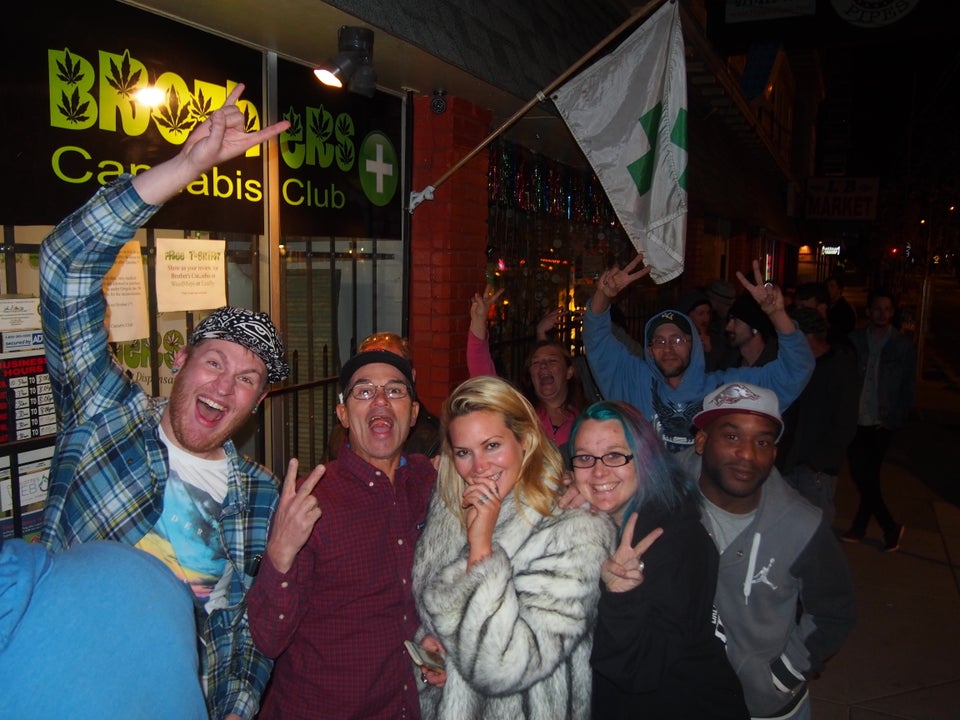 Recreational Marijuana Sales Legalized In Oregon
Popular in the Community