President Donald Trump's attack on black athletes continued Monday morning as he criticized Oakland Raiders player Marshawn Lynch for sitting during "The Star-Spangled Banner" and then standing for Mexico's national anthem.
The Raiders played the New England Patriots on Sunday in Mexico City. After pre-game photos of Lynch went viral, Trump suggested on Twitter that the running back be suspended the next time he sits for the U.S. anthem.
"Marshawn Lynch of the NFL's Oakland Raiders stands for the Mexican Anthem and sits down to boos for our National Anthem," he tweeted. "Great disrespect! Next time NFL should suspend him for remainder of season. Attendance and ratings way down."
Since coming out of retirement to join the Raiders, Lynch has remained seated or kneeling during every pre-game national anthem. In August, Raiders coach Jack Del Rio told the San Jose Mercury News that Lynch said sitting during the anthem was something he'd been doing for a while.
"He said, `This is something I've done for 11 years. It's not a form of anything other than me being myself,'" Del Rio said. "I said, 'Just so you understand how I feel, I very strongly believe in standing for the national anthem, but I'm going to respect you as a man. You do your thing, OK?' So that's a non-issue for me."
Before You Go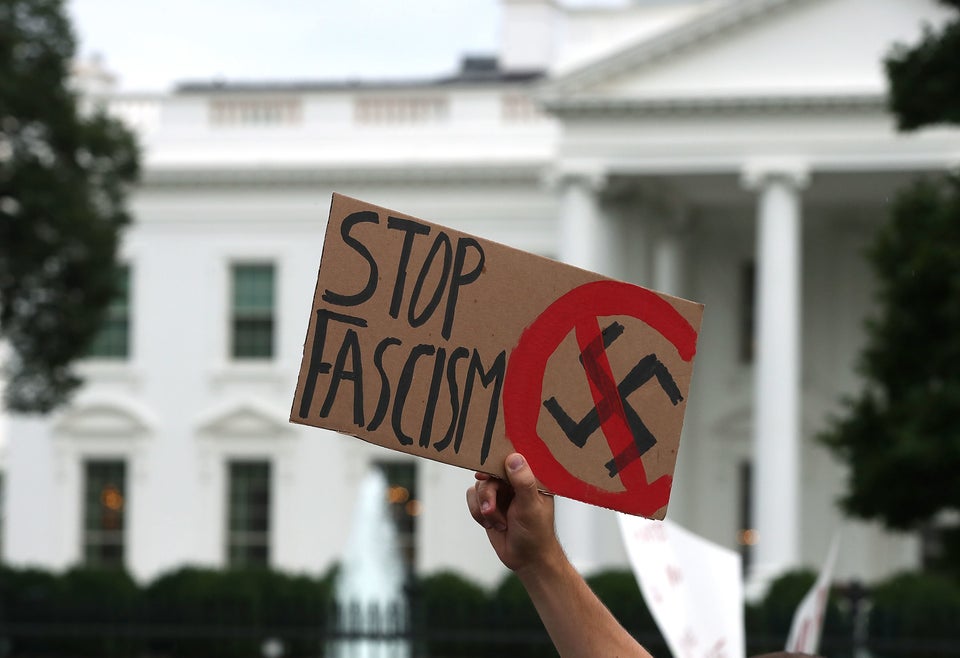 Anti-Hate Protests Against Trump
Popular in the Community