President Donald Trump's administration on Sunday continued its assault on press freedom and attacks on the media, with Chief of Staff Reince Priebus reiterating Trump's desire to make it easier to sue media outlets who publish stories unfavorable to the president.
"I think it's something we have looked at, and how that gets executed or whether that goes anywhere is a different story," Priebus told ABC's Jonathan Karl. "But when you have articles out there that have no basis or fact, and we're sitting here on 24/7 cable companies, writing stories about constant contacts with Russia, and all these other matters."
In his attacks against the media throughout his presidential campaign, Trump repeatedly claimed that he would "open up our libel laws" in order to "have people sue you like you've never got sued before."
"I'm going to open up our libel laws, so when [newspapers] write purposely negative and horrible and false articles, we can sue them and win lots of money," Trump said last year. "When The New York Times writes a hit piece which is a total disgrace or when The Washington Post, which is there for other reasons, writes a hit piece, we can sue them and win money instead of having no chance of winning because they're totally protected."
As president, Trump made the threat again last month, after criticizing "the failing" New York Times.
"You think the president should be able to sue The New York Times for stories he doesn't like?" Karl asked Priebus on Sunday, referring to Trump's tweet.
"I think that newspapers and news agencies need to be more responsible with how they report the news," Priebus said. "I'm so tired."
When Karl pointed out that there is a difference between critiquing media outlets' coverage and suing them, Priebus launched into a tirade about reporting on the FBI investigation into the Trump campaign's ties to Russia, which the administration has repeatedly tried to deny.
"I think this is a frustration of unnamed sources, of things that the FBI has told me personally [are] complete b.s. written in a newspaper article, in my office one on one, 'This here is not true,'" Priebus said. "And guess what? It is sitting there on the front page, so how is it possible? And what do we have, 24/7 cable about a story about intelligence that the actual intelligence agency says is not true, and yet we deal with it every day."
When Trump refers to "opening up libel laws," it is not entirely clear what he means and whether he has the authority to do so. As HuffPost's Cristian Farias noted last year, libel laws are controlled by individual states. The only change the president could make would be to amend the First Amendment, which he cannot do on his own and which ensures important protections for press freedom.
But of course, that has not stopped Trump from making threats against and undermining the media, a staple of his campaign and presidency so far. On Saturday night, he renewed his attacks against the "fake news" media at a rally in Harrisburg, Pennsylvania.
Before You Go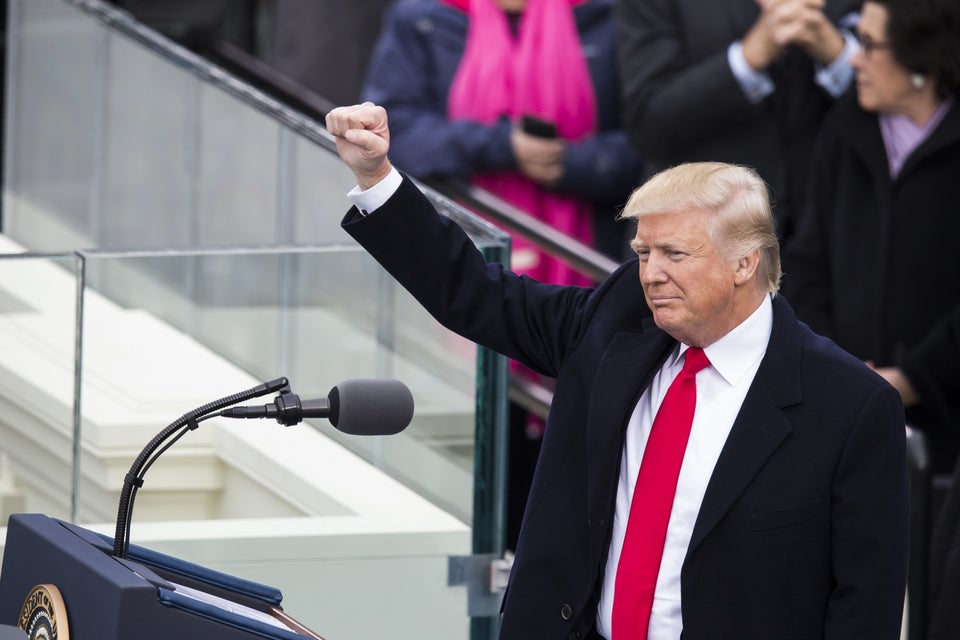 Best Photos From Trump's First 100 Days
Popular in the Community