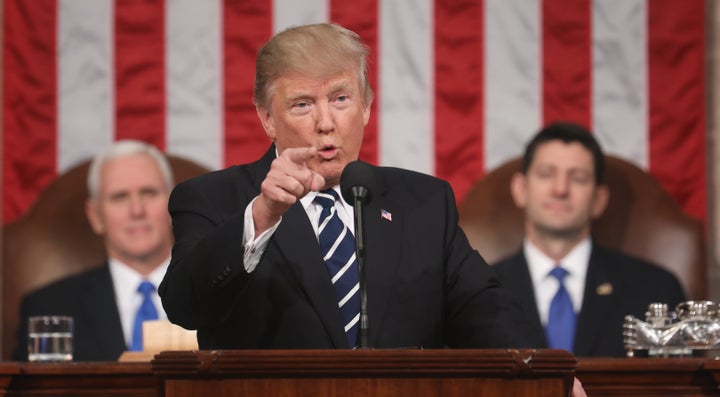 Across the world, the American Dream ― the idea that anyone who has the talent, intellect and drive can succeed no matter how humble their beginnings ― draws hundreds of thousands of people to the United States each year. Instilled in this notion is meritocracy, one of the core qualities that has historically distinguished this country from the Old World class-bound societies, where one's position in life was largely determined by lineage and birth.
Today, the U.S. remains a meritocracy in many respects, but not in one notable area: its immigration system. This is why President Donald Trump's call for an immigration policy overhaul ― in favor of applicants whose skills and talents are most likely to benefit the country ― is so important. Such a merit-based policy would be a radical departure from the way we now select immigrants but one our nation desperately needs. We should not let history hold us back any longer.
America has maintained an immigration policy that can only be described as codified nepotism.
For the last half century, America has maintained an immigration policy that can only be described as codified nepotism. Of the approximately 1 million new immigrants who are legally admitted to the United States each year via green cards, about 60 percent enter for no other reason than that they have a relative ― in most cases a recently settled immigrant ― living in this country. Only about 15 percent of immigrants are admitted because of their skills, while the remainder are admitted on humanitarian grounds.
Under our current immigration system, admission as a family member is not limited to the traditional nuclear family. We allot immigration benefits to parents, adult children and siblings. All of these extended relatives and their spouses, in turn, are eventually eligible to invite their own extended family members to come live in the United States. It's a nepotistic system that contains the seeds of its own growth.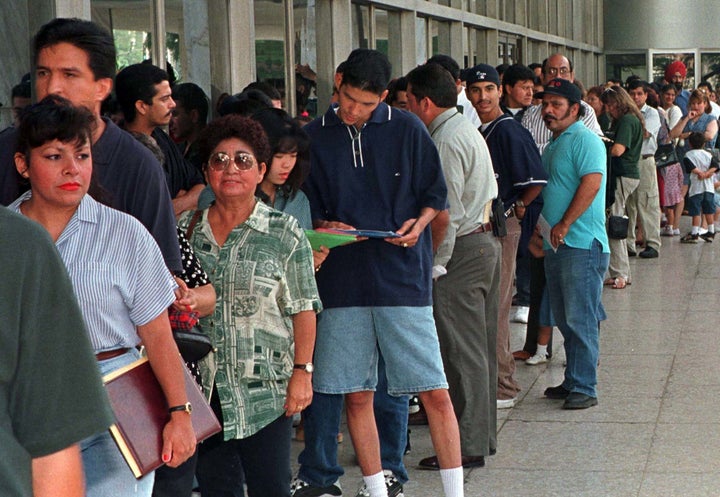 This family-based process means that every time we admit someone as an immigrant the line for future immigration gets longer, not shorter. This results in endless chains of relatives, long and frustrating backlogs and no objective assessment of the individual merits of the majority of the people who are let in.
In addition to a skills deficit, our family chain migration system also means that we often end up with those who need more support from our economy rather than those who would help boost it. In 2012, more than half of immigrant-headed households in the United States relied on at least one welfare program, compared with 30 percent of households headed by a native-born citizen, according to a report based on data from the Census Bureau's Survey of Income and Program Participation. 
Our current immigration system fails to serve any identifiable national or public interests.
Put simply, our current immigration system fails to serve any identifiable national or public interests. And this isn't the first time its flaws have been brought to our attention.
In the 1990s, a bipartisan blue-ribbon commission chaired by civil rights icon and former Rep. Barbara Jordan (D-Texas), came to precisely that conclusion and offered a framework for true immigration reform. The Jordan Commission's recommendations for a merit-based immigration policy were widely endorsed, including by then-President Bill Clinton. They were revived by Donald Trump.
In his first address to a joint session of Congress in February, Trump called for a merit-based immigration policy. It is time for Congress to respond to his call ― and the demands of the American people ― and implement a merit-based immigration system. Here are some broad objectives such a reform should take into account: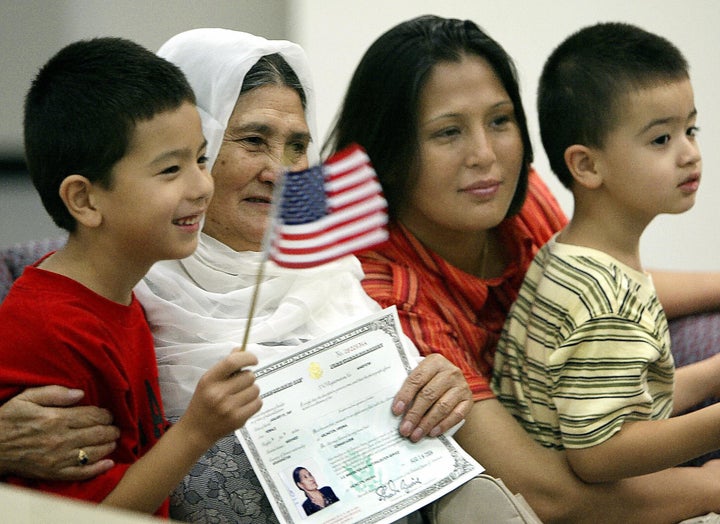 1. Immigrants should be selected based on their likelihood to succeed.
All prospective immigrants to the U.S. should be evaluated based on objective criteria. These include education, job skills and English proficiency. Admission should be granted to those who are most likely to be net contributors to our economy, complement our existing labor force and successfully assimilate into the mainstream of American society. The criteria for admission must also be fluid, understanding that the needs of the country and our economy change over time.
A merit-based immigration policy minimizes the possibility that those we admit will undermine American workers' and taxpayers' interests.
A merit-based immigration policy should not discriminate for or against applicants based on race, religion or national origin. All applicants, regardless of background, should have an equal opportunity to apply for admission to the U.S. based on what they have to offer this country, rather than on having a relative here.
The United States should not apologize for pursuing immigration policies that are mutually beneficial to those who seek to come here and to the American people. Like all public policies, the primary stakeholders in U.S. immigration policy are the American people. Merit-based immigration maximizes the likelihood that people we admit will be self-sufficient and minimizes the possibility that their presences here will undermine the interests of American workers and taxpayers.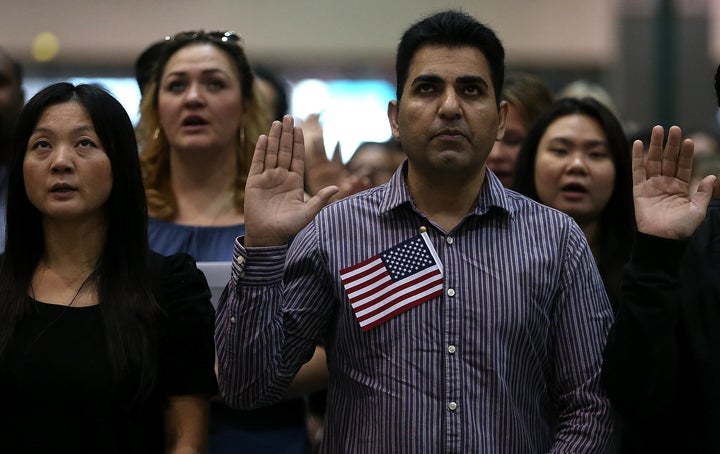 2. Immigration policy should be forward-looking, not nostalgic.
"We are a nation of immigrants," is not a policy. We must understand and honor our history, but in no other area of public policy do we do things just because it's the way we did them in the past. A 21st century nation should not be bound to a 19th century immigration policy.
In an economy that increasingly demands an educated and skilled labor force, 28 percent of all working-age adult immigrants in the United States, according to the Census Bureau's Survey of Income and Program Participation, possess a high school diploma or less. This is particularly troublesome as the U.S. figures out how to deal with automation.
'We are a nation of immigrants,' is not a policy.
A report by Forrester Research, a business and technology research and advisory firm, estimated that automation will create about 15 million new jobs, but wipe out close to 25 million – a net loss of about 10 million jobs. In addition to training existing workers in this country to fill the 15 million jobs projected to be created, we need to evaluate carefully whether our immigration policy is admitting people who are equipped to do the jobs that are likely to be created, or whether our policy is adding to the pool of workers whose skills qualify them for the 25 million jobs that are likely to disappear.
If we continue down our current path, the result will likely be an increase in competition for the 15 million jobs that are left and an increase in the number of people in this country who are unemployed. Bottom line: we need to act fast to diversify our ranks.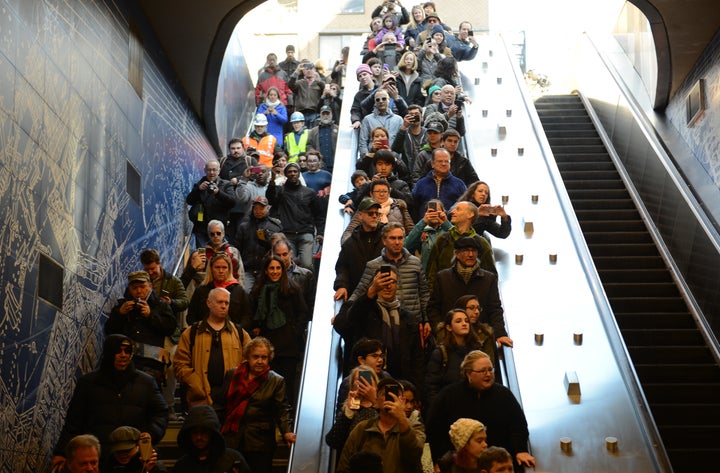 3. We should not let more immigrants in than we can realistically handle.
The United States is now a nation of about 320 million people. At current levels of legal and illegal immigration, our population is projected to reach about 438 million by 2050. Immigration-driven population growth of this magnitude is ecologically and socially unsustainable and serves no national interest. The Jordan Commission recommended that admissions be capped at 550,000 a year, while others, including my organization, the Federation for American Immigration Reform, or FAIR, support lower levels.
People who choose to immigrate to the U.S. are making the decision to live apart from their extended families.
4. Immigration should favor nuclear families, not extended families.
Family-based immigration should be limited to nuclear families. People who choose to immigrate to the United States are making the decision to live apart from their extended families. There should be no reasonable expectation on the part of people who immigrate to the U.S. that our laws will guarantee them the right to have their entire extended families join them here. Moreover, in an age of modern communications and relatively affordable travel, extended family connections can be maintained without chain migration.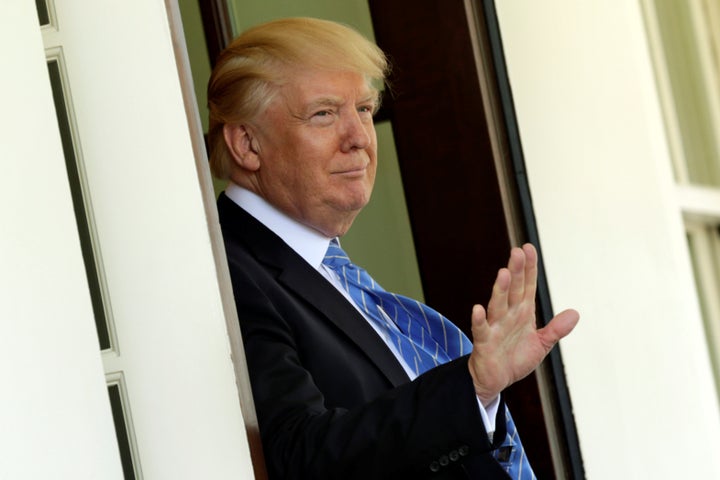 As we are all painfully aware, very little gets done in Washington just because it serves the best interests of the American people. The narrow entrenched political and economic interests that are benefiting from the current immigration policies will not give up without a fight. But a large part of the reason why Donald Trump is president is because the American public wants him to disrupt the status quo.
Left to its own devices, the congressional leadership will do little to reform our immigration policies, even though they are widely acknowledged to be a failure. Affecting real change will require the president to put pressure on Congress by making the appeal for a merit-based immigration policy directly to the voters who put him in office.
Trump has demonstrated his ability to shake up the system in his unlikely rise to the Oval Office. Now, he must use those same skills to fulfill the promises he made to transform our immigration policy into one that serves the best interests of the nation.
Calling all HuffPost superfans!
Sign up for membership to become a founding member and help shape HuffPost's next chapter
BEFORE YOU GO
PHOTO GALLERY
11 Ways Immigration Reform Helps The Economy