Since launching his campaign for the Republican presidential nomination last summer, self-described expert dealmaker Donald Trump has insisted he would build a "great, great wall" along the U.S. southern border and force Mexico to pay for it.
He finally explained in a two-page memo published by The Washington Post on Tuesday that he would achieve this feat by confiscating money that Mexican migrants in the U.S. send home until the Mexican government agreed to make a one-time payment to the United States of "$5-10 billion."
The roughly $25 billion in annual remittances that Mexico receives amounts to a little under 2 percent of the country's gross domestic product, according to the World Bank. Trump's plan includes a few other ideas to bilk Mexico for money, like raising tariffs or border-crossing fees, but the key element is threatening to block remittances unless Mexico sends billions of border wall dollars.
"The notion that we're doing to try to track every Western Union bit of money that's being sent to Mexico -- good luck with that," Obama said Tuesday. "Then we've got the issue of the implications for the Mexican economy, which, in turn, if it's collapsing, actually sends more immigrants north because they can't find jobs back in Mexico."
Here are a few more reasons why you shouldn't take Trump's proposal seriously.
It's not politically feasible in Mexico.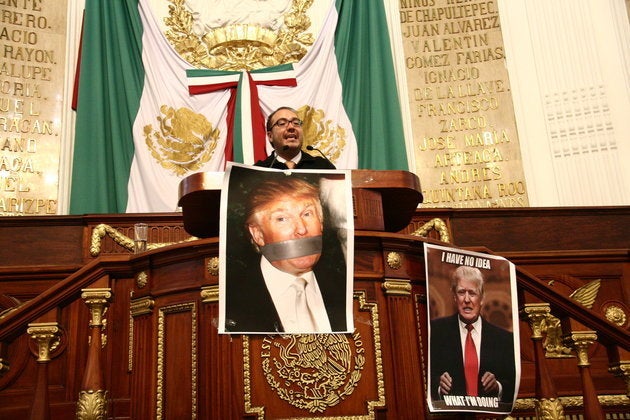 Even if Trump's plan managed to overcome the legal hurdle, there's pretty much a zero percent chance that it would wind up forcing Mexico to pay for the wall, as Trump insists it will.
Mexicans from across the political spectrum have rallied against the proposal, says Alejandro Hope, an editor with El Daily Post and a former Mexican intelligence official.
"It would be suicidal for any Mexican government to succumb to this blackmail," Hope told The Huffington Post.
Migrants would send remittances some other way.
Were Trump to win the White House and implement this plan as a cornerstone, it's unlikely Mexican migrants will stop sending money home.
Wire transfers are just one of several ways to send money across borders. It's also possible to deposit the money into a Mexican or U.S. bank account and withdraw the money abroad using an ATM card, to use one of a growing number of web services like PayPal or Google Wallet, or to send the money electronically or in cash via a U.S. citizen friend, relative or legal resident.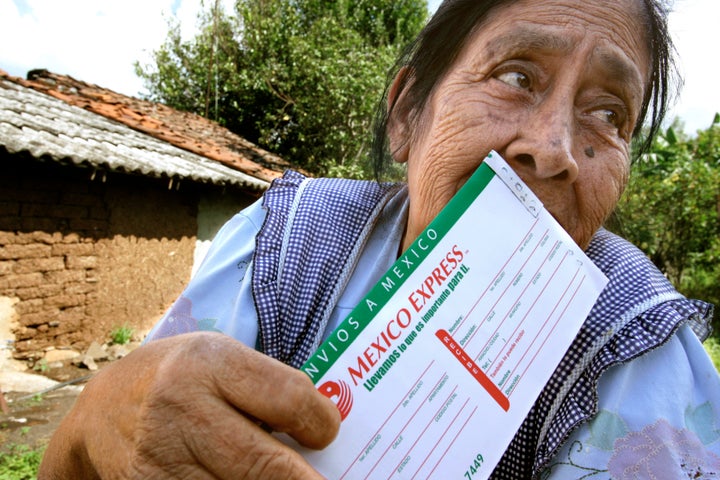 The plan would hurt U.S. financial institutions.
Trump's plan would also undermine years of work to convince immigrants, both documented and undocumented, to open bank accounts in the U.S. and rely on American financial institutions to send money home.
"From an economic perspective, you're looking at an industry that represents tens of thousands of jobs," Javier Palomarez, the president and CEO of the U.S. Hispanic Chamber of Commerce, told HuffPost. "You're talking about creating a whole underworld of people sending money back and forth -- that's exactly what this would be doing. It's completely unnecessary when we have a system that works just fine. It's really an asinine idea."
While Trump proposes to target remittances from undocumented Mexicans, the changes he suggests are so broad that they would affect U.S. citizens and immigrants of any legal status who send money anywhere in the world. Even if policymakers took Trump's idea seriously, it would still likely prompt a backlash from the U.S. financial industry.
"In the very remote event that this situation were to happen, the legal implications and precedent of this decision could affect U.S. trade relations globally," Manuel Orozco, a senior fellow at the Washington-based Inter-American Dialogue who studies remittances, wrote in an email to HuffPost.
Mexico would retaliate.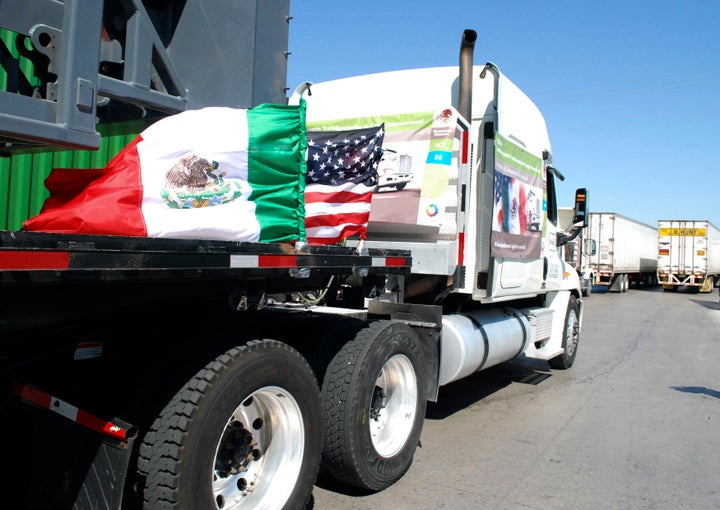 Part of Trump's plan to make Mexico pay for the wall involves raising tariffs on Mexican goods. Trump contends Mexico needs the U.S. market so badly that raising tariffs will instantly force the Mexican government to bend to Trump's will.
But tariffs are a two-way street. Last year, the U.S. exported some $238 billion worth of products to Mexico, while importing some $295 billion. Hope points out that if Mexico retaliated by increasing tariffs on goods it imports from the United States by 10 percent across the board, it would total about $24 billion -- roughly the same annual figure as remittances sent to Mexico. Hope cautioned that he didn't think it would be a wise policy, but Trump's grandstanding would force Mexican officials to react.
"You end up in a trade war that hurts everyone," Hope said. "But still, Mexico doesn't pay for the wall."
Before You Go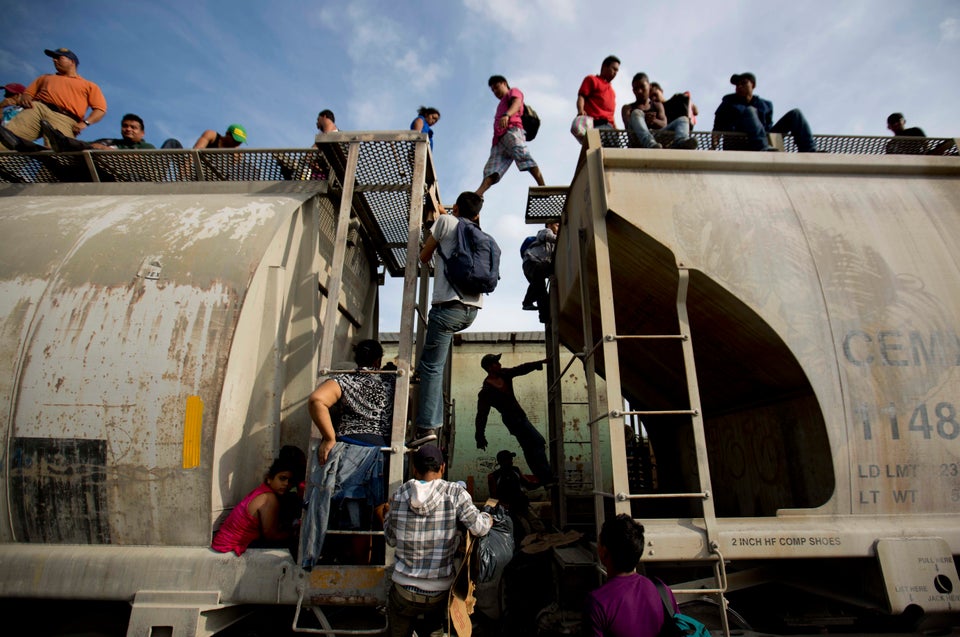 Why Latin Americans Really Come To The U.S.
Popular in the Community