WASHINGTON ― After regularly proclaiming that Mexico would pay for his signature campaign promise ― a wall along the U.S. southern border ― President Donald Trump on Tuesday night threatened a government shutdown if Congress refused to find the U.S. tax dollars to build it.
"If we have to close down our government, we're building that wall," he said during a raucous campaign rally in Phoenix. "We're going to have our wall."
The stunning ultimatum reflects a gradual reversal of course and a further indication of the wall's unfeasibility. Strikingly, Trump did not broach Mexico financing the barrier in his rally remarks.
Throughout the presidential campaign, Trump's wall was generally considered an unrealistic proposal that experts estimated would cost as much as $25 billion to construct. (Earlier this year, the Department of Homeland Security reached a similar assessment, placing the wall's cost at about $21.6 billion and concluding it would take more than three years to complete.)
But Trump nevertheless made the wall a symbol of his campaign, an integral part of the anti-immigrant rhetoric and policy proposals that galvanized many of his supporters.
"Who's going to pay for the wall?" he regularly shouted at his campaign rallies.
"Mexico!" the crowd responded.
Mexico's president, Enrique Peña Nieto, has repeatedly said that his country rejects the very idea of the wall ― much less paying for it. (Peña Nieto did, however, catch grief for not responding when Trump said Mexico "absolutely" would provide the money for the wall as the two sat together during early July's G-20 meeting of world leaders in Hamburg, Germany.)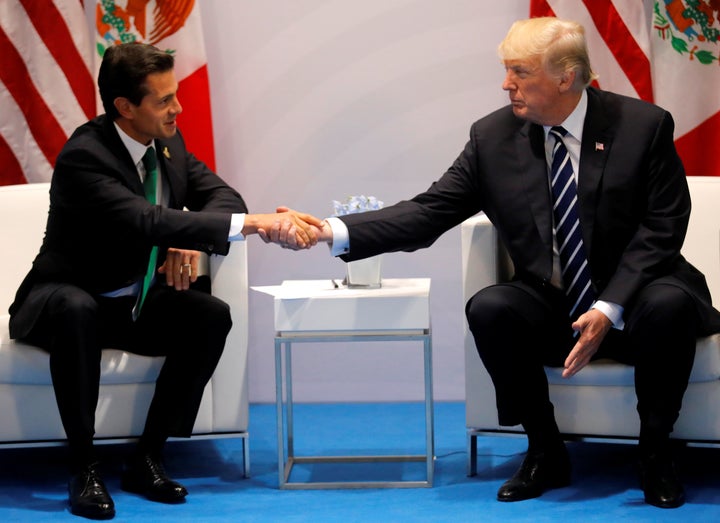 Soon after taking office in January, Trump himself conceded that Mexico would not pay, during a Jan. 27 phone call with Peña Nieto.
"So what I would like to recommend is ― if we are going to have continued dialogue ― we will work out the wall," Trump told Peña Nieto. "They are going to say, 'Who is going to pay for the wall, Mr. President?' to both of us. And we should both say, 'We will work it out.' It will work out in the formula somehow. As opposed to you saying, 'We will not pay' and me saying, 'We will not pay.'
"If you are going to say that Mexico is not going to pay for the wall, then I do not want to meet with you guys anymore because I cannot live with that," Trump added.
In recent weeks, White House officials have reportedly floated a possible deal with Congress that would link maintaining legal protections for the young undocumented immigrants known as Dreamers with a proposal that includes border wall funding. Democrats this week said any such deal was "a nonstarter."
If the issue comes to a head, Republicans would face an uphill battle, as they need Democratic votes to pass a continuing resolution to keep the government open.
Despite the obstacles, Trump is unlikely to abandon at least the idea of the wall, as it energizes his base.
Like clockwork, his campaign released a fundraising email on Wednesday morning calling the wall "non-negotiable."
"Let's remind every single Senator the American VOTERS want this beautiful, impenetrable wall constructed," the email read. "I want to show every Republican Senator a list of American voters that will NOT be happy if the wall isn't built."
On Thursday afternoon, White House press secretary Sarah Huckabee Sanders dodged multiple questions on funding for the wall, insisting that "we're moving forward" on the project.
Asked whether Trump's calling for a government shutdown if Congress did not fund it meant that he was admitting Mexico would not pay for the wall, Sanders said it did not.
"He hasn't said they're not, either," she said.
The story has been updated with Sanders' comments.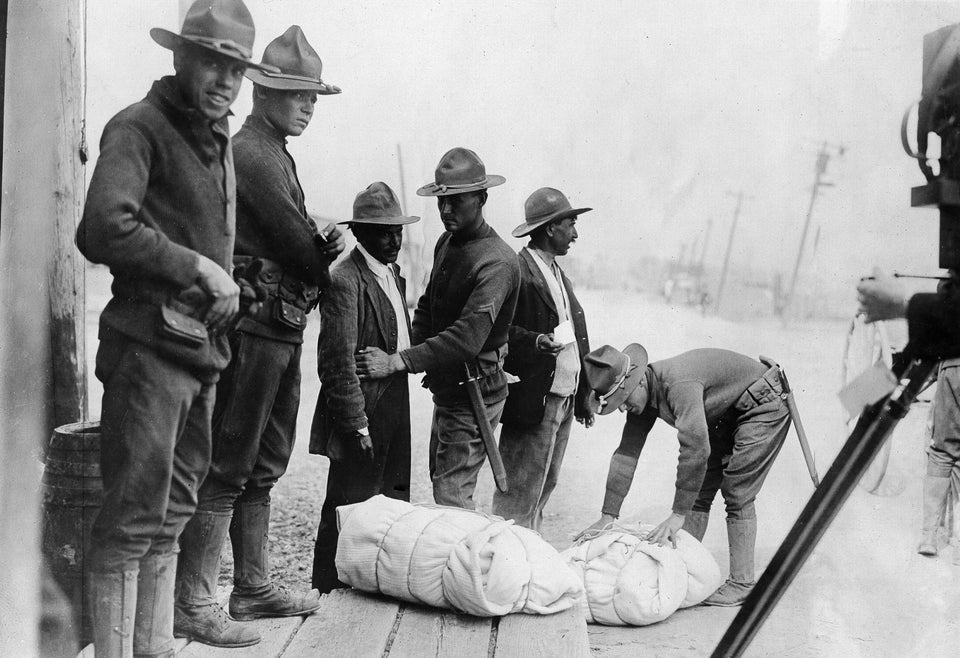 The Evolution Of The U.S.-Mexico Border Over The Last 100 Years In Photos